Child Safety Event: Dangers of lithium battery ingestion
With the help of the amazing readers who registered, we held the first of two important Child Safety breakfast information events this month, both of which affect every parent.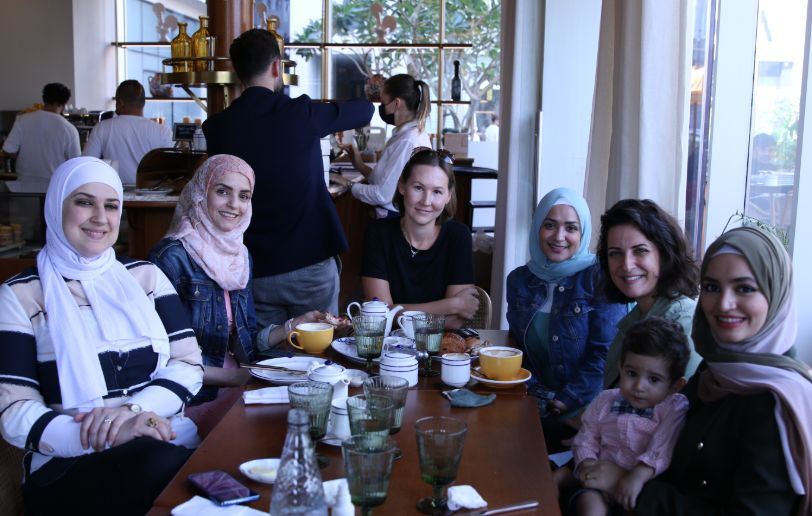 Which Child Safety topic did we focus on in this event?
The first of the November Child Safety events was held in association with Al Jalila Children's Speciality Hospital and Duracell Arabia, who joined forces with Mother Baby & Child to highlight:
The dangers of children accidentally swallowing lithium coin cell batteries (also known as button batteries)

What the symptoms of accidental ingestion are

What actions parents should take – and should NOT take to get emergency treatment

How to avoid this horrific accident
The venue was the charming setting of Lana Lusa Cafe & Restaurant in Jumeirah.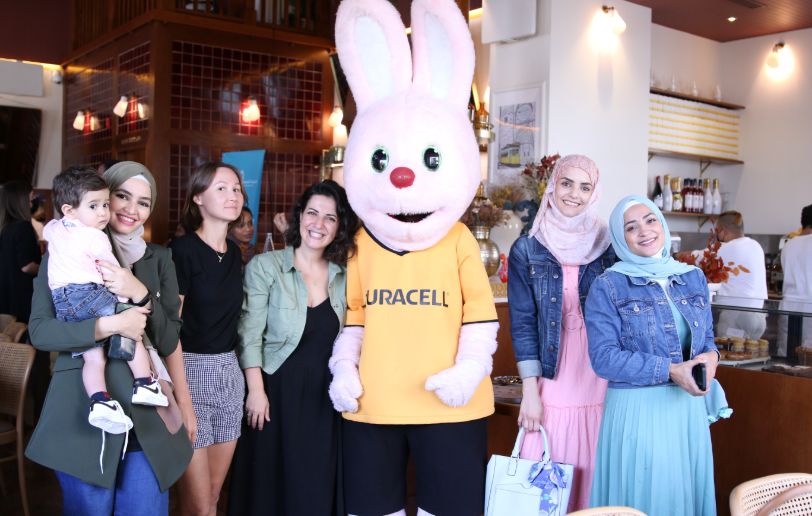 Scope of the problem
Over 8,000 cases a year in the world of accidental battery-swallowing happen each year. Of these, more than half are by children under the age of 6 years. The event itself, the the role of the mothers attending, were therefore crucial in raising awareness of how we can all play a part in spreading awareness about how we can protect children from this horrific, life-changing accident. 
What happens when a child swallows a lithium coin cell battery?
If a lithium coin cell battery gets stuck in a child's food pipe (called the esophagus), energy from the battery will react with moisture and create caustic soda. This is the same highly-corrosive chemical used to clean drains, and it can cause devastating damage to a child's food pipe (esophagus) and other internal organs.
Damage can occur within two hours

The battery damages the food pipe

It damages stomach and intestines

It damages the blood vessels in the surrounding area

Battery-swallowing can cause immense pain to a child

The damage caused by battery-swallowing may lead to an urgent need for surgery and long-term treatment afterwards

Symptoms of battery ingestion
It is vital for parents to understand that the symptoms of battery-swallowing can be confused with other conditions. These are the symptoms to look out for:
Choking and the desire to vomit

Crying (in pain)

Drooling

Coughing

Vomiting with blood (if the battery has been inside the child for a period of time)
Important action to take:
If there is even the slightest suspicion that a child has swallowed a battery, then you need to immediately get the child to Al Jalila Children's Speciality Hospital – and go ahead and call an ambulance if you believe this will get your child to Al Jalila Hospital faster. This hospital in particular brings the expertise and experience of an emergency team who are already on high alert about the symptoms and action that needs to be taken immediately.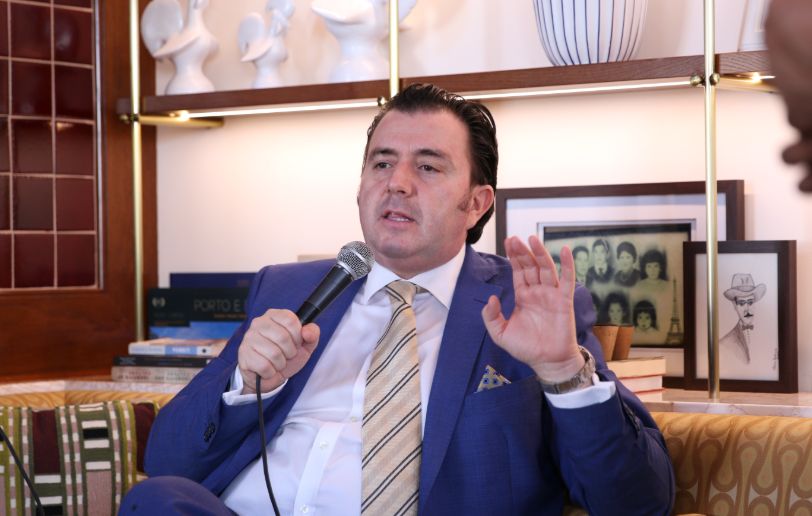 Speaking at the event, Dr Christos Tzivinikos, Consultant Paediatric Gastoenterologist at Al Jalila Hospital said: "In many cases, parents will go to a hospital and it will take time to do tests to determine why the child has symptoms. Precious hours could be lost, as hospitals don't automatically screen for battery ingestion. Every minute counts – so if you think your child has swallowed a lithium button battery, get straight to Al Jalila – we're ready for this emergency. Don't stop to think about whether your insurance will cover it – all that stuff can be sorted out later. Every minute counts because damage from a lithium coin battery starts immediately inside the body. So, don't stop to think about money, insurance, or even transport – call an ambulance and just get here because this is an emergency situation. If there is even 0.01% of the battery swallowing risk, better to get to the hospital and exclude the possibility."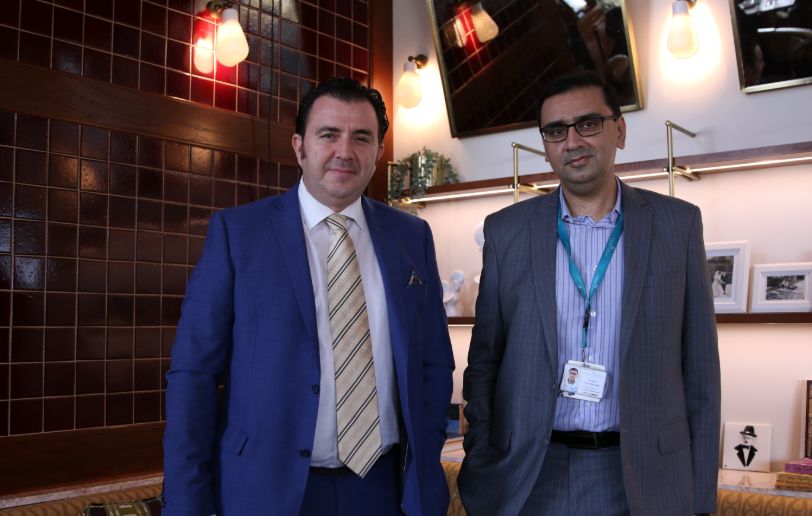 Beware of 'nanny fear'
Also speaking at the event was Dr. Imran Asad, Consultant in Paediatric Emergency Medicine at Al Jalila Children's Hospital (pictured above, right). He told the audience that 'Nanny Fear' is sometimes a reason for children not getting prompt medical attention. Some nannies may be fearful of losing their jobs, being accused of neglect, getting into trouble or even being shouted at (we shouldn't under-estimate how traumatic this is), and therefore occasionally remain silent, or dismiss any doubts about a should swallowing a battery. In this case, Dr Imran advised that parents let their nannies know that always reporting an incidence of accidental battery swallowing is a heroic act that would make them forever grateful. Let the nanny know that there will never be anything to fear from immediately reporting the battery ingestion and let her know that she must call an ambulance to get the child to Al Jalila Children's Hospital immediately. 
What to do if your child swallows a lithium coin cell battery, or you suspect they might have:
NEVER give your child any food or drink – the moisture contained in food and drink create more caustic damage inside your child's body and will make the damage much worse for the child.
NEVER even think about whether your child is covered by insurance or not, if your child swallows a 'button battery, THIS IS AN EMERGENCY, with potential life-saving implications.
PHONE AN AMBULANCE and go directly to Al Jalila Children's Speciality Hospital. An ambulance will usually get to hospital faster than you, and the hospital generally knows that ambulances are for emergencies.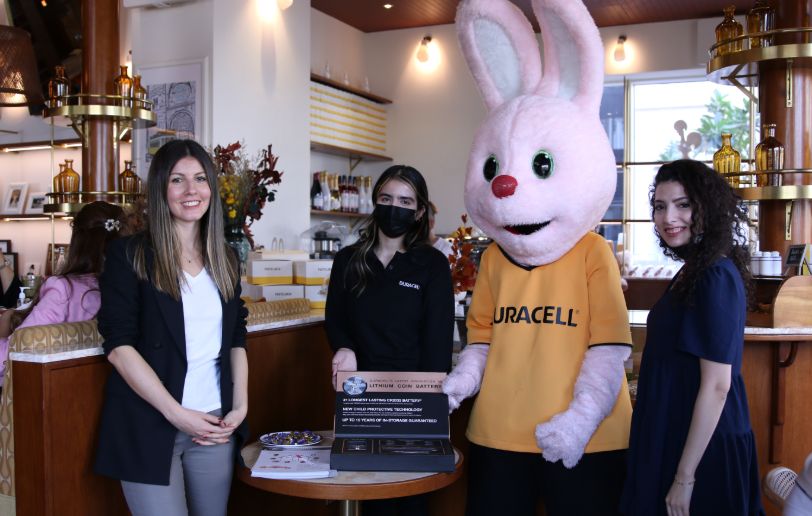 Duracell lithium coin battery extra protection measures
Duracell Arabia co-hosted the event and introduced the new safety measures they have introduced to the region for their batteries. The Duracell lithium coin batteries come in a double sealed pack to make it much more difficult for small children to access the batteries. And crucially, they have also introduced a special coating around each battery of the most bitter substance known. At the event, parents were invited to place the tip of their tongue on a testing strip to experience for themselves the repelling effect that a child will feel if they were to put the battery into their mouths. 
NEXT free breakfast event on Monday 29th November
YOU'RE INVITED! Our next event is on the theme of Child Health, Safety & Wellbeing and will cover topics that include safety in the context of keeping children healthy, and therefore on track with healthy development. The event is free to attend, the breakfast bites are gorgeous – all we need is YOU attend and enjoy learning from the experts!
WHEN: Monday 29th November
WHERE: Stella di Mare Hotel, Dubai Marina
TIMING: Registration 9.15-9.45 / Event starts at 10am
If you are sure you are definitely able to attend and want to fast-track a guaranteed priority place at the event, send an email to: Kay.Marham@cpimediagroup.com – use the word PRIORITY in the subject line, and don't forget to add your mobile number!
FURTHER READING:
What happens at our free breakfast events?
The fabulous Orphic in Dubai Marina: a place for everyone
Soothe baby to sleep with the NEW ClevaPure Salt Lamp
Worried about your kids' phone use? Don't, says Kaspersky!