Boho Salon: where beauty meets sustainability
Dubai's newest ethical beauty haven, Boho Salon, introduces mindful glamour in Arjan. With vegan, ethically sourced products and sustainable practices, experience personalised hair colour, styling, nail art, and more.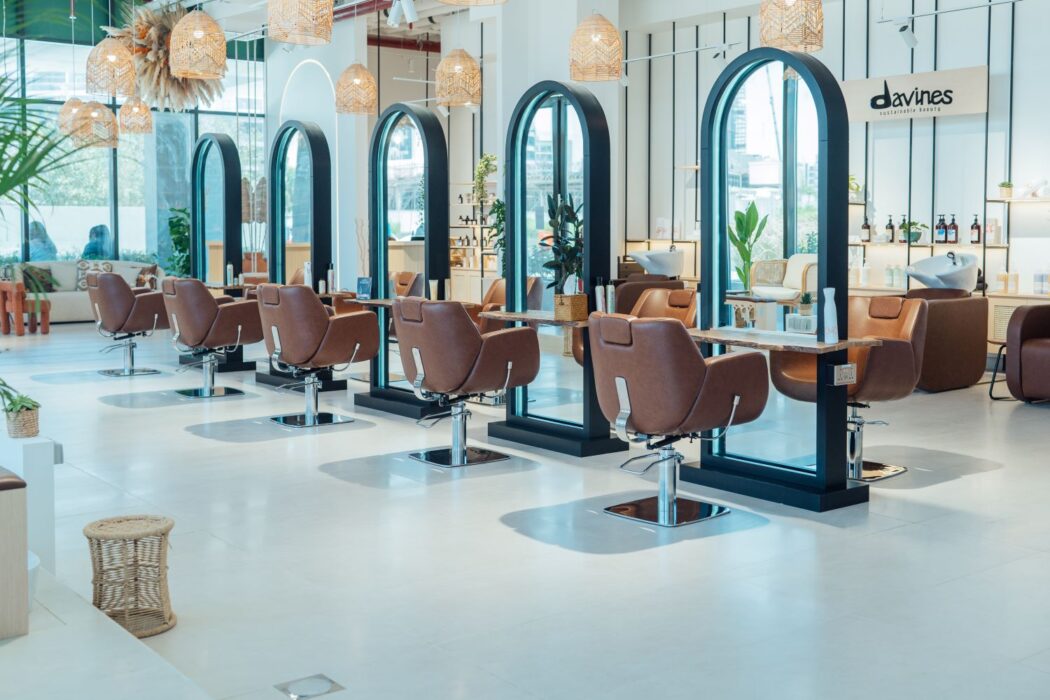 Boho embraces a curated selection of premium brands and practices, seamlessly infusing sustainability and eco-consciousness into their core offerings and the local beauty realm. Their chosen products arrive in sustainable packaging and feature meticulously sourced, high-quality natural ingredients. With ethics ingrained in the essence of their operation, Boho's overarching goal is to create a haven where women not only enhance their appearance but also uplift their spirits.
Upon entering the salon, I am enveloped in an ambiance of refined boho interiors, exuding warmth and spaciousness, complemented by thoughtfully procured materials with an emphasis on sustainability. Boho's vision beautifully aligns the love for our planet and its inhabitants with an extraordinary beauty experience. Notably, a majority of their offerings stem from vegan, ethically sourced brands, prominently showcasing industry leader Davines.
An integral part of Boho's ethos involves exclusively partnering with brands that share ethical values and adhere to eco-friendly practices. This encompasses equitable compensation for staff, employment of sustainable packaging, and the integration of practices to counteract carbon emissions. In crafting this holistic vision and mission, Boho sets a noteworthy example of a salon that reverberates ethical consciousness throughout every facet of its operation.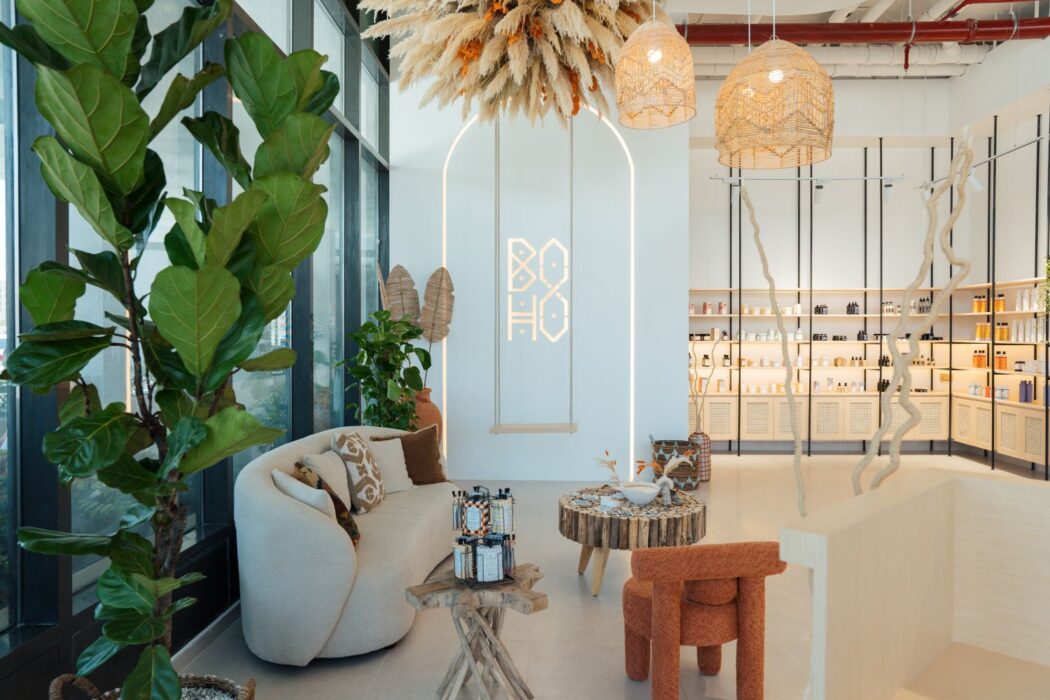 If you've ever experienced the transformative effects of hair highlighting, you're likely aware of the potential damage it can inflict, so my stylist recommends me to try Davines Heart of Glass Intense treatment tailored for blondes with highlights. This treatment, thoughtfully structured in three steps – comprising shampoo, conditioner, and a nourishing mask – assures to revitalize hair, imbuing it with a lustrous shine, a velvety softness, and enhanced manageability.
Commencing the process, my stylist initiated with a meticulous and invigorating hair wash. Following this, the conditioner was applied, generously delivering a transformative infusion of shine and silkiness. Beyond its evident benefits, the conditioner played a pivotal role in mitigating split ends and enhancing manageability, while also fortifying the hair to resist breakage. Furthermore, its unique formulation worked to curtail the hair's hydrophilicity, thereby shielding it from potential damage due to chemical exposure and mechanical stress.
The final step encompassed the mask treatment, a mere 10-minute ritual brimming with promises of heightened moisture, frizz reduction, and an overall improvement in scalp health and hair strength. As the mask took effect, a delightful head massage was given by my stylist that transported me to a realm of deep relaxation and serenity.
The last part was the blow dry, and I couldn't be happier with the outcome. Throughout the entire process, the experience was absolutely indulgent, and my hair appeared and felt significantly smoother and easier to handle. I wholeheartedly suggest this treatment to those seeking to pamper their hair with an added touch of care and attention.
Visit the website or Instagram. For bookings, call +9714 331 3568