A day in the life of a mother & chef
Marina Akhmedova is the Executive Chef of Centara Mirage Beach Resort Dubai. Here, she explains what a typical 24 hours in her life looks like as a working mother.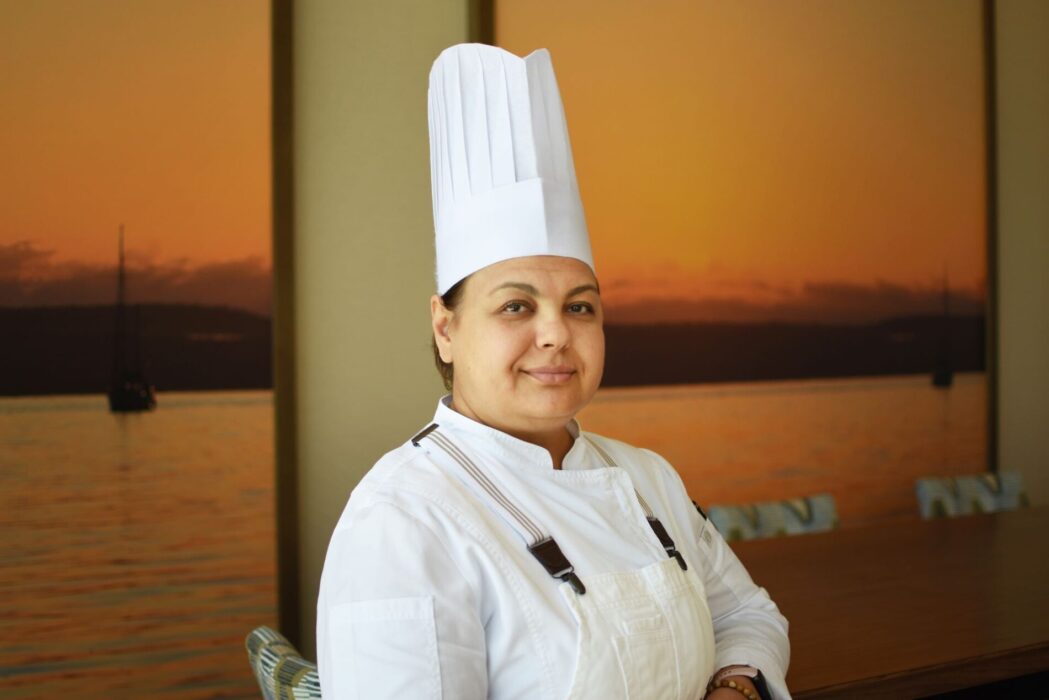 6am: I wake up every morning at 6am as I like to start my day early. I always have a coffee to wake me up before I prepare breakfast for my daughter, husband, and our cat. I then give a big hug to my family and leave the house, ready for the day ahead.
7am: As I arrive at the hotel, I like to greet all my colleagues and ask them how they are. Breakfast starts at 7am and the first kids start arriving with a lot of energy, which always creates a nice buzz. I check the buffet to ensure everything is in order and I try to have a chat with as many parents and kids as I can to make sure they can find exactly what they are looking for. It's great fun to see the children take on the buffet experience by piling their plates high with all sorts: cereal, yoghurt, waffles, pancakes, and toast with ketchup.
9am: The fresh delivery arrives at the hotel gate at 9am and my second task of the morning is usually inventory. With the majority of the day's ingredients arriving fresh in the morning, it is important to check the quality and appropriately label and store everything.
12pm: The second meal of the day is lunch, and this is always a particular favourite amongst our younger guests as they are served up a range of tasty food for the kids' corner using our very own recipes. Alongside our Executive Sous Chef, Thanida, and the team, we set up the buffet for lunch with the kids' corner featuring rainbow burger buns in Sands and the nutritional kids' menu in Suan Bua restaurant. To finish the afternoon, I do some market list approvals and check my emails.
3pm: Usually around 3pm I will have meetings with suppliers to source new products, particularly attractive colourful items for the kids. I then continue my afternoon by creating new projects and menus while the Chef de Cuisine undertakes training with the kitchen staff.
6pm: The dinner service is often hectic and the busiest time of day. We must really be on our game to ensure that everything goes off without a hitch. Before the service starts, we always delegate the key menu items and oversee the mise en place to ensure everything runs smoothly. Today's service I got special requests for baby food, some chicken soup, vegetable puree, and strawberries, which is a common occurrence, especially when guests have food allergies. Throughout the service I coordinate with kitchen staff, oversee the quality and production speeds, and assist with cooking when needed.
8pm: My day is finally nearly coming to a close. To finish the day, I review the menu for tomorrow and make a round in all outlets before sharing any needed information with the night shirt.
9pm: I finish my duty around 9pm and head back home to fee my cat and give a big hug to my lovely family. I go to bed tired but satisfied with my day's work and ready to do it all again tomorrow.