Creating a learning environment with Jumeirah International Nurseries
Sponsored: Discover how the physical environments at Jumeirah International Nurseries (JINS) spark a love of learning and allowing children to explore, investigate & soar!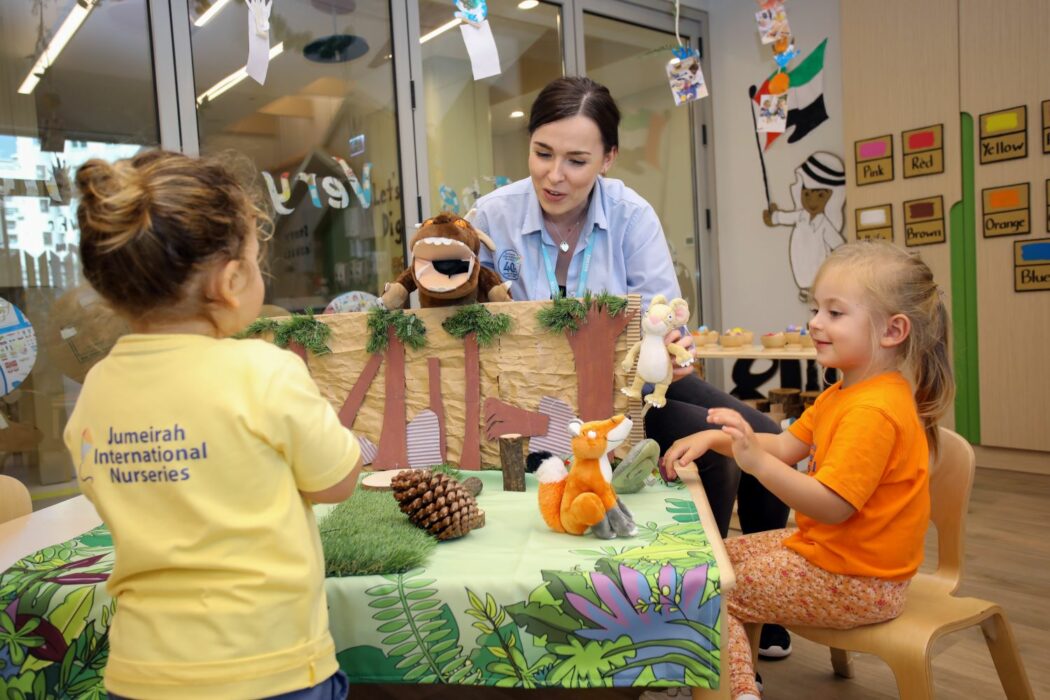 The environment in a nursery or school setting can often be called the 'third teacher'. The idea is that the physical space in which learning takes place impacts the learning process and can be a powerful teaching tool. The importance of creating learning environments conducive to learning is that it helps children achieve their full potential.
INNOVATIVE SPACES
Jumeirah International Nurseries uses its dynamic and engaging learning spaces at each of its 9 branches in Dubai, to ignite a sense of curiosity, creativity and critical thinking skills in children.
The 'third teacher' concept, originating from the Reggio Emilia approach, has been embraced by JINS and other educational practitioners worldwide, as research shows that the physical environment plays a major role in a child's learning and development.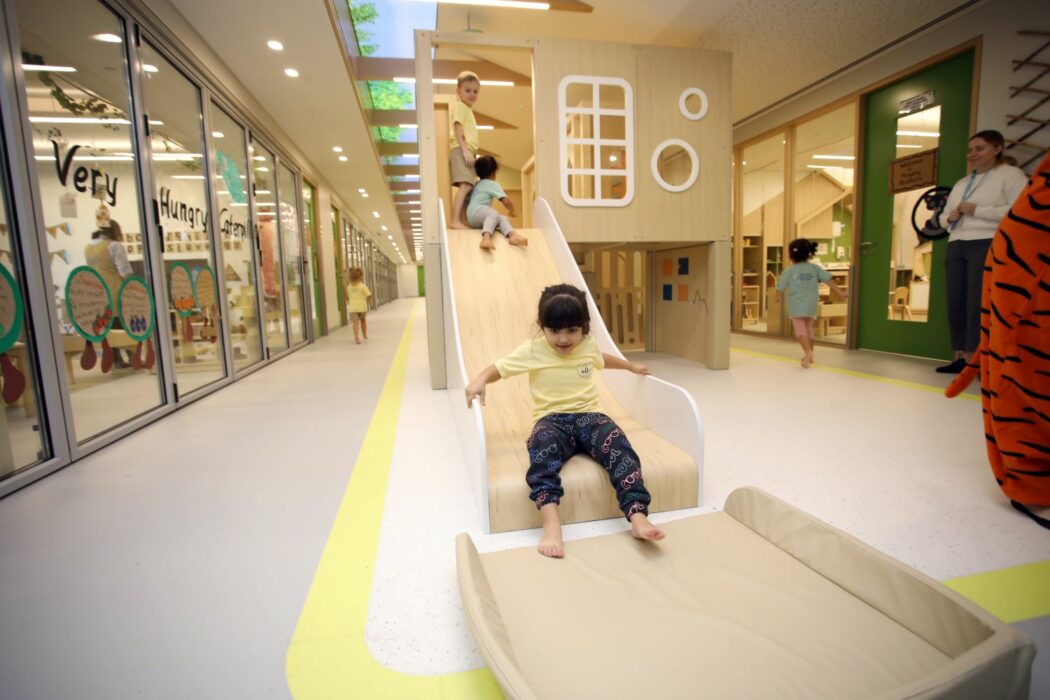 Creating spaces that serve as a 'third teacher' requires careful planning, design, and implementation by JINS' master educators, to ensure that each space is inviting and welcomes children to learn through play. Factors such as lighting, colour, texture, layout and the incorporation of natural elements like plants, wood and water features, are some of the ways JINS creates exciting and engaging learning environments.
JINS children are also an important part of the design and creation process as it allows them to feel a sense of ownership and connection to their learning space.
Providing children with various materials, such as loose parts, blocks and art supplies, is another way JINS encourages exploration and inspires children to think creatively.
COLLABORATION AND SOCIAL INTERACTION
Another critical element of the environment as the 'third teacher' is creating spaces where children can work together and engage in dialogue with their peers and adults, which supports collaboration and social interaction. It also fosters community and promotes social-emotional learning, communication and respect. Each JINS branch has flexible and adaptable learning environments to support various teaching and learning styles.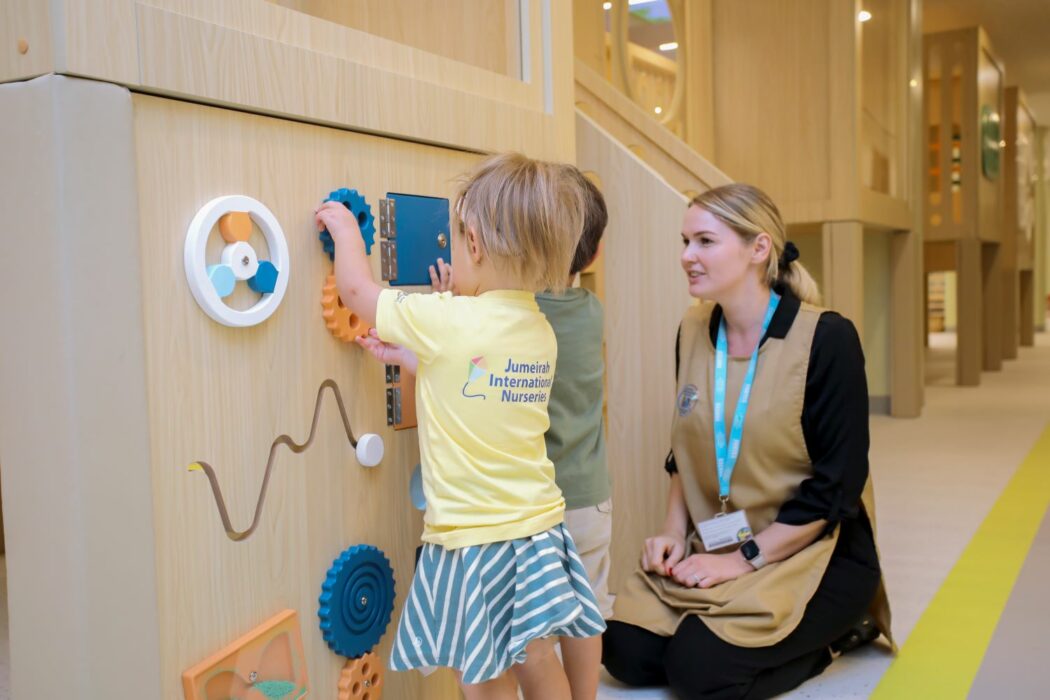 Having movable furniture, modular shelving and walls, and other flexible design elements helps JINS to meet the needs of different learners and activities.
To support other areas of learning, such as literacy and numeracy, the environment as a 'third teacher' at JINS is created through a print-rich environment filled with books, labels and posters to develop children's reading and writing skills.
By intentionally designing the physical space and materials in a classroom or learning environment, JINS creates an engaging and effective learning experience for all children. Visit a JINS branch today, explore the "third teacher" for yourself and see what learning magic can happen.
For more information, please visit the website. Book a tour or join a 'Stay and Play' session at one of the JINS branches located in The Greens, Al Safa, Downtown, JVT, Ghoroob, Villanova, Ibn Battuta Mall, JBR and Palm Jumeirah.