Creating a child-friendly outdoor space
An outdoor space for your children can be a great addition to your home, especially during the holidays. With the year-round sunshine and unique challenges of the region, designing a child-friendly outdoor area requires careful thought and consideration.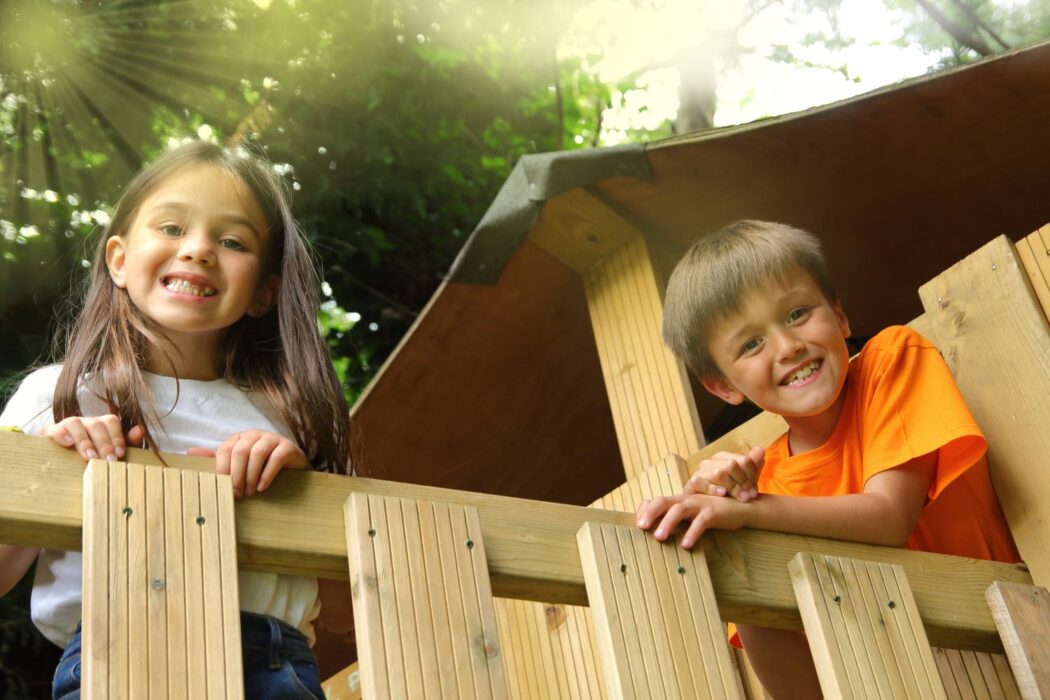 SAFETY FIRST
When designing a child-friendly outdoor space, safety is always a top priority. Be sure to enclose the area properly with some fencing or barriers to make sure everyone stays safe! It's also good to think about soft flooring or artificial turf to cushion falls, depending on the age of your little ones. Remember to also regularly inspect the area for potential hazards. As many parents know, kids have a knack for finding these items! Look out for things like sharp edges, loose screws, tripping hazards, and any dangerous plants or substances.
WHY ZONES WORK
To create an outdoor space that caters to the needs of different children, consider dividing it into age-appropriate zones. Designate areas for different activities, such as a sandbox for younger children, a climbing structure for older kids, or a quiet corner for reading and imaginative play. Incorporating a mix of active and calmer play areas helps to accommodate different energy levels and interests, so the outdoor area stays a place where kids can continuously learn, explore and have fun.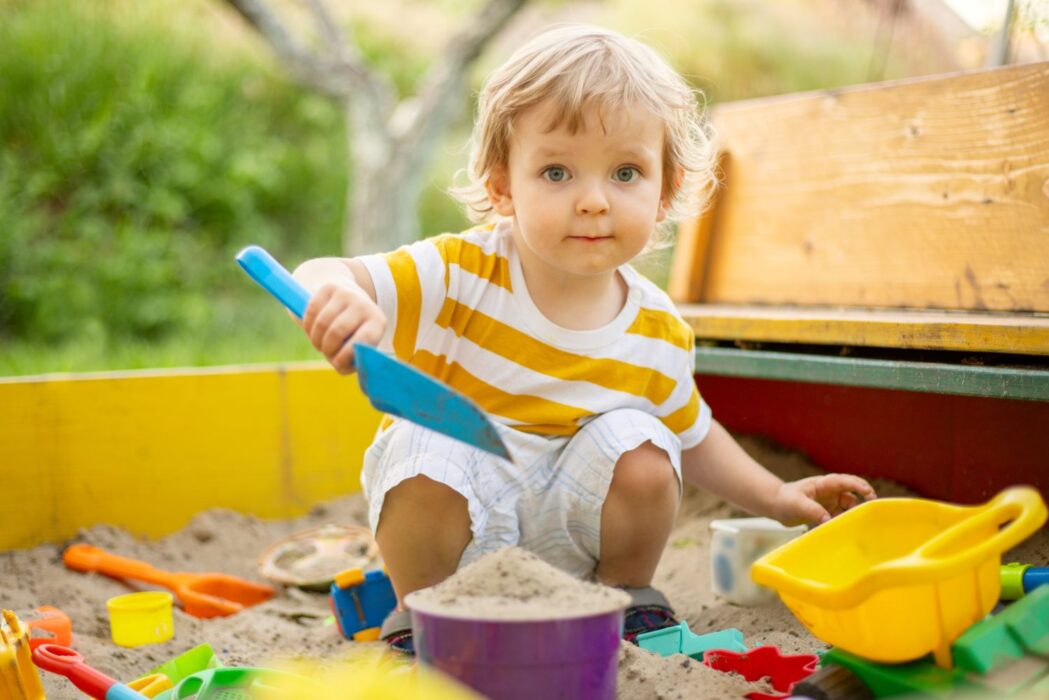 EMBRACE NATURE
The UAE's unique natural beauty provides an incredible opportunity to connect children with nature. It can be fun to integrate interesting elements into the outdoor space, such as child-friendly plants, sensory gardens, or even water features. Child-sized gardening tools can be a great way to create a sense of ownership and encourage little ones to explore, touch and smell different plants, fostering a love for the environment. Engaging with nature in this way enhances kids' sensory development, sparks curiosity and provides a valuable hands-on learning experience.
BEAT THE HEAT 
The UAE's scorching sun requires a little planning when it comes to outdoor fun. Incorporate shade structures like pergolas, canopies or umbrellas to protect your children from direct sunlight during peak hours. Natural shade from trees or vertical gardens can also offer little ones some relief. Consider designing spaces with overhead coverings or shaded seating areas where children can take a break, have a snack, or engage in quieter activities. By creating well-shaded retreats, you ensure that children can enjoy the outdoors while staying protected from the intense heat.
PLAYFUL ELEMENTS
The garden can be a place that stimulates creativity. A dedicated art corner with easels or chalkboards, or a water play area for sensory exploration can all help fuel your child's creative spark. Physical structures such as playhouses, treehouses or secret hideouts are also excellent ways to inspire imaginative adventures.
An outdoor space can be a haven of fun for the family. With these tips and tricks you'll soon have an oasis where your children can embark on endless adventures and thrive – the perfect place to spend their summer holidays making memories!