Dubai Hills: upmarket family living
By Barnaby Crompton, super prime realtor
Dubai Hills is one of the city's newest developments – a meticulously planned community spanning 11 million square meters, which will eventually include 4,600 villas and 22,000 apartments, three luxury hotels, three schools and a tennis academy.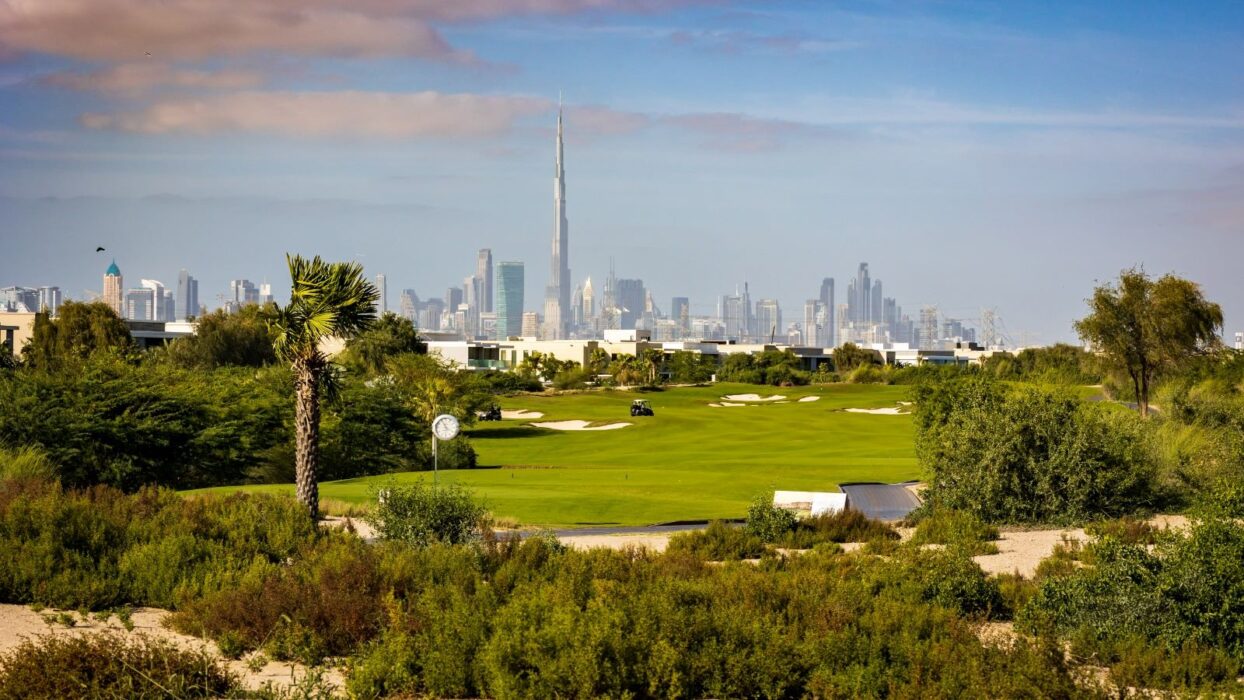 Dubai Hills, off Al Khail Road, offers a luxurious living experience among a green environment, with several residential communities offering a variety of housing options, including villas, townhouses and apartments. The architecture and design of the residences are modern and high-end, catering to a variety of different preferences and lifestyles.
At the heart of Dubai Hills – part of the larger Mohammed bin Rashid City mega-project – is an 18-hole championship golf course, designed by European Golf Design. The stunning course offers views of the Burj Khalifa and the cityscape alongside Sheikh Zayed Road. The clubhouse includes two restaurants – Duck Hook and Hills Brasserie – a bar and a gym.
Some of the best properties in Dubai Hills line The Grove, a stretch of large villas, while Hills Views – when completed – will eventually boast houses that rival the famous Emirates Hills.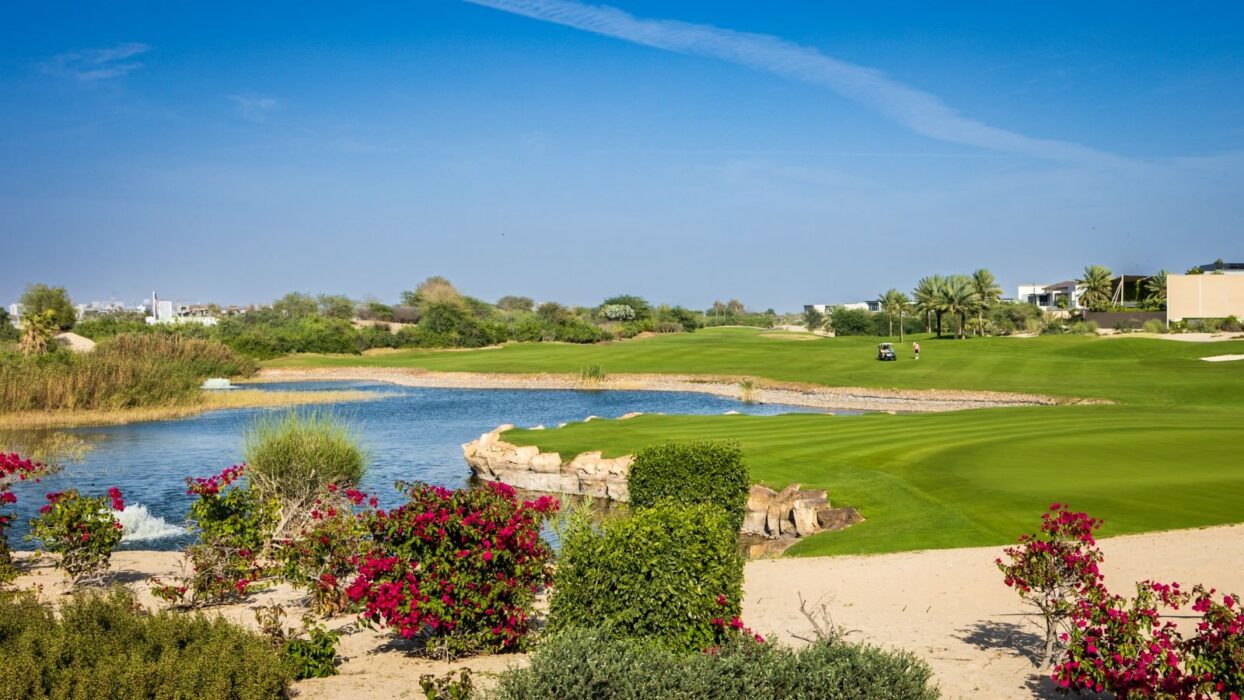 There's also a large central park, the imaginatively titled Dubai Hills Park, offering lush green spaces, jogging tracks, play areas and picnic spots. It serves as a recreational hub for residents to relax and engage in outdoor activities.
A major highlight of the development is the Dubai Hills Mall, a state-of-the-art shopping destination with a diverse range of retail outlets, restaurants, entertainment facilities and the region's biggest cinema screen. In a city renowned for its love of shopping, it's perhaps no surprise that the district mall will eventually feature some 650 stores – in a space bigger than Mall of the Emirates.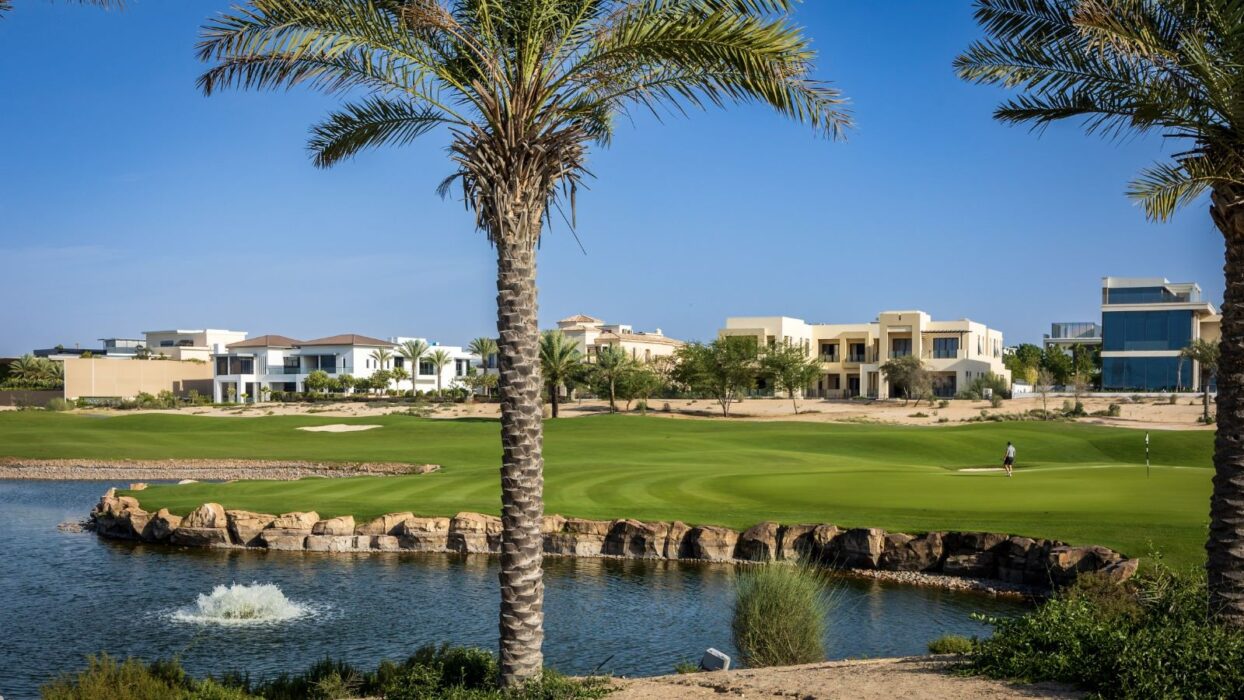 A selection of educational institutions, including renowned schools and nurseries, ensures convenient access to quality education for families living in the area. There's also easy access to healthcare facilities, including clinics and hospitals, ensuring the well-being of residents.
Crucially, Dubai Hills is well-connected to other parts of Dubai through the major road networks, including Sheikh Zayed Road and Al Khail Road. It is located close to other prominent areas such as Downtown Dubai, Dubai Marina and Dubai Internet City.
While it is still an up-and-coming district, Dubai Hills already offers a strong community feel and a lively residential buzz.
Being a master-planned community, the district has lovely green avenues, and an easily- navigated network of wide roads.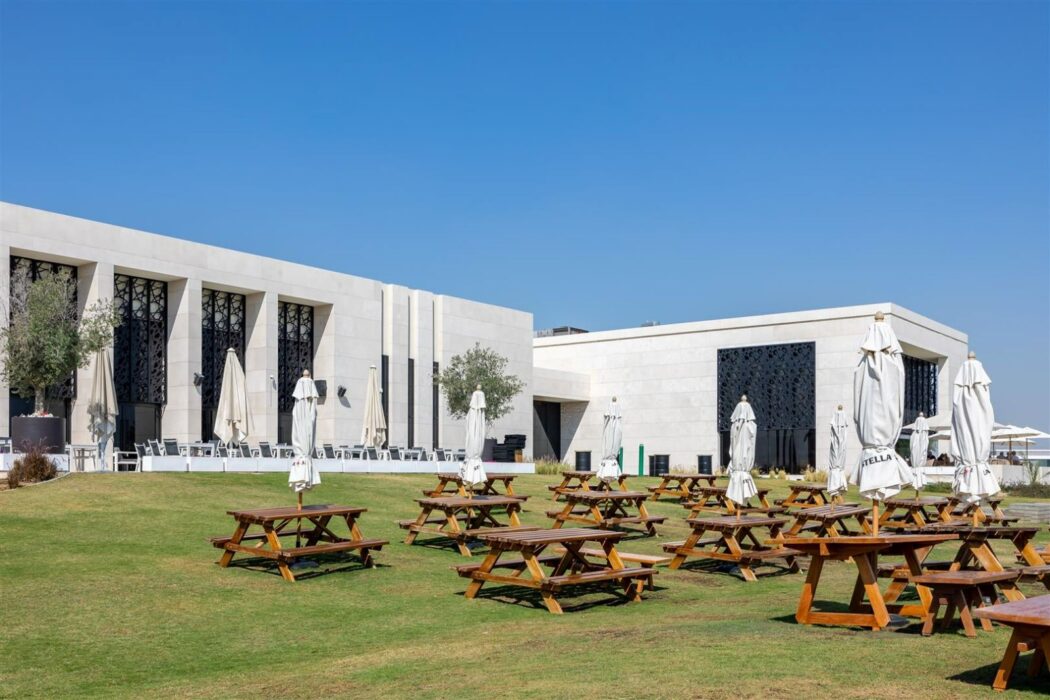 Around the golf course links and acres of verdant parkland, tasteful, well-proportioned villas meet Dubai Municipality's Green Building standards, while many offer their own private pool.
Another nice touch worth knowing is that during the main construction phase, constructors replanted the existing ghaf trees on-site, and now, hundreds of these native trees are being planted around the development.
At present, the core development incudes around 1500 villas, including the neighbouring districts, so it's a relatively peaceful, up and coming area. It offers a safe, suburban feel, yet is just a short drive away from 'new' Dubai, the sandy beaches and the glitz and glamour of Dubai Marina.
And sports fans will be pleased to hear there's a bespoke 45-kilometre track for cycling and running, a tennis academy, gyms, and Dubai Polo and Equestrian Club is only a short drive away.
Dubai Hills perhaps represents the future of luxury living in Dubai to some extent – with sustainability, mobility and connectivity being the key watchwords behind the development – it's designed to provide everything required, within reach.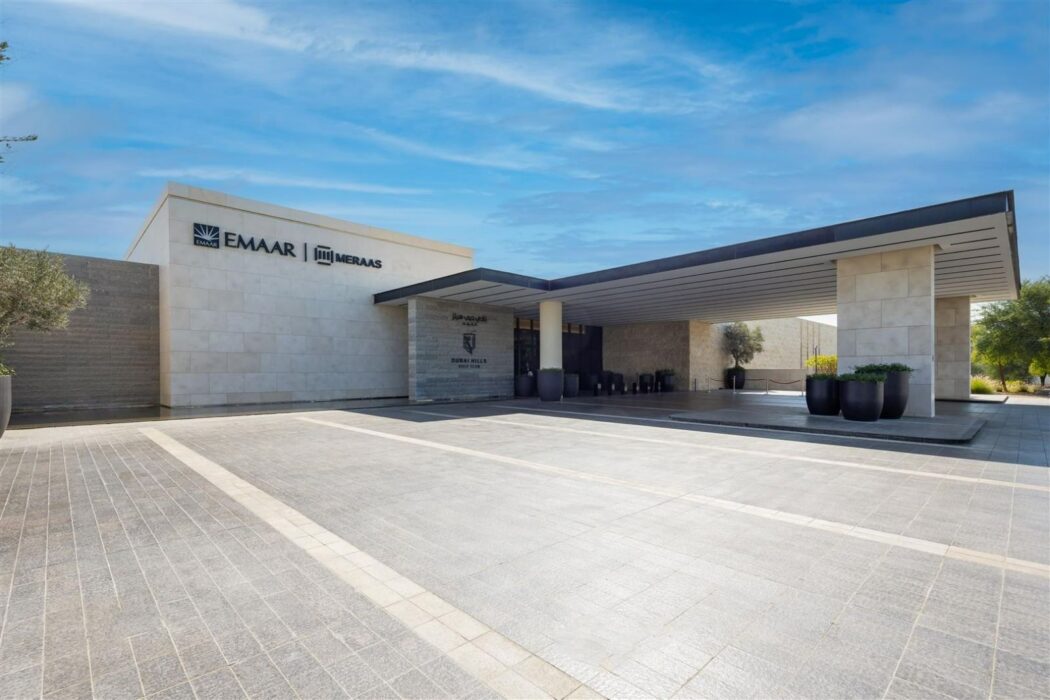 It's all about upmarket family living – as well as the planned and existing acres of park, there are kids' play areas and three schools planned for the 11 square kilometre site.
GEMS Wellington Academy school is around ten minutes' drive away, while Dubai Hills residents can take advantage of discounted prices at the community's very own ice skating rink, skate park and splash park for the little ones.
In my opinion, Dubai Hills aims to create a modern and upscale living experience, blending natural landscapes with contemporary amenities, making it an attractive destination for those seeking a luxurious lifestyle in Dubai.