Summer décor: 5 simple pieces to reflect the season
We spoke to Adriana Kostic, Head of Marketing at PAN Home, about the furniture and fabrics that help your décor match the summer weather. 
As temperatures rise, it's nice to reinvigorate your living space with a seasonal-inspired makeover. Whether you opt for a living room upgrade, statement pieces or pops of colour, or elevating your outdoor space, you'll love making your home feel like a serene oasis where you can escape the scorching days and nights.
PAN HOME
PAN Home offers contemporary sensibilities with traditional craftsmanship and exceptional quality, at attractive price points. Their new collection showcases organic shapes, natural materials, handcrafted pieces and minimalistic yet functional designs, ideal for a summer refresh.
Lighter elements like cooler bedding, linen touches, bright paint and easy interior tweaks bring about a sense of change that reflects the season. From indoor and outdoor pieces to bold design, here are five affordable pieces that create a summer aura.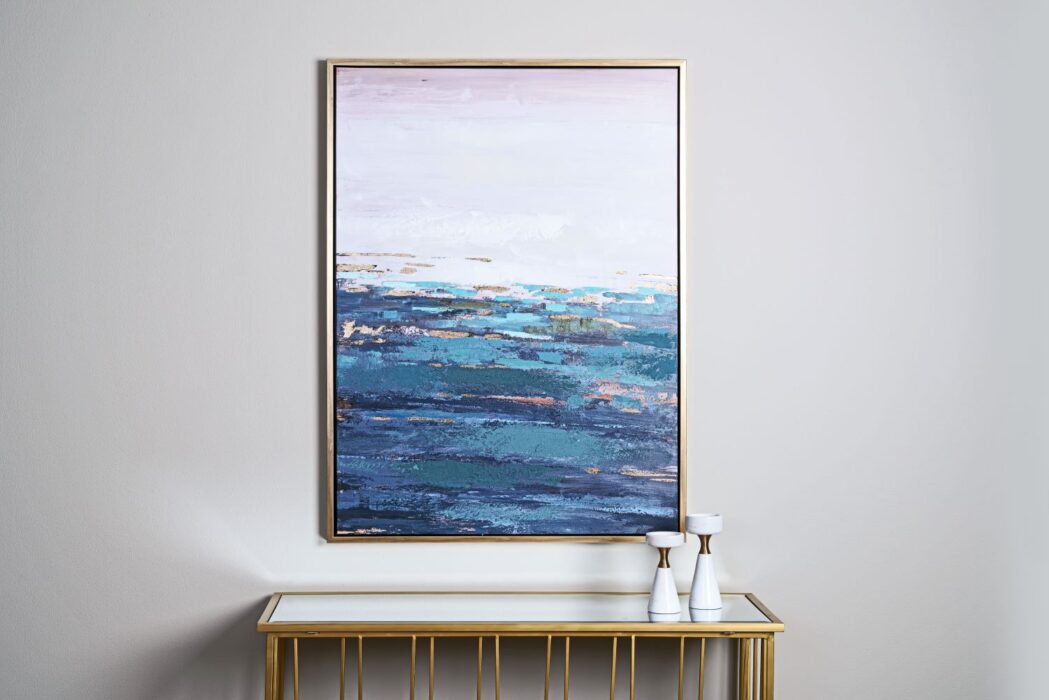 Serene prints add a touch of calmness and evoke summer seaside memories or other elements of the natural world. Incorporating fresh prints makes every space inviting and refreshing, while also adding a dash of personality. This blue piece has a cooling effect on your room and is priced at just AED 329.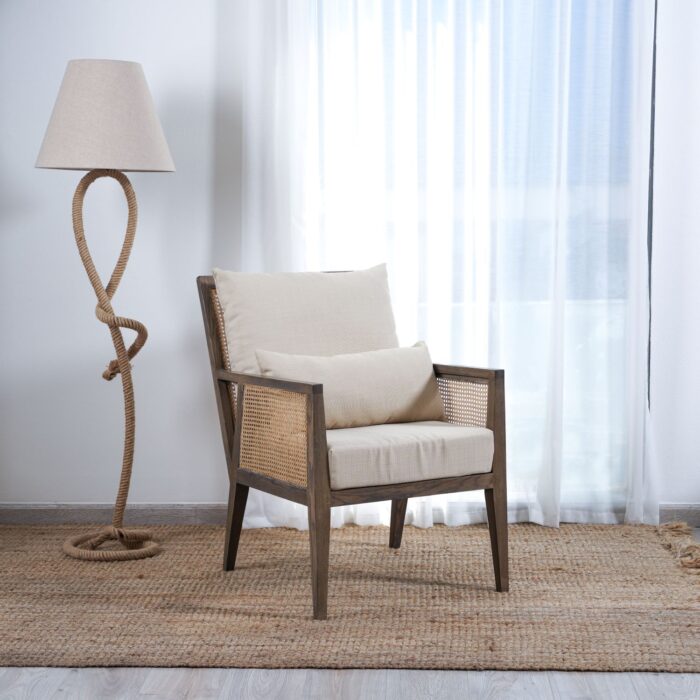 The Tuskar Accent Chair (AED 1150) has a combination of rattan and soft fabric that offers a perfect spot to relax and lounge in style this summer. Whether you're curling up with your favourite book or simply unwinding after a long day, this accent chair features a neutral palette suited to summer colours, making it a great choice for creating your own cosy corner this season.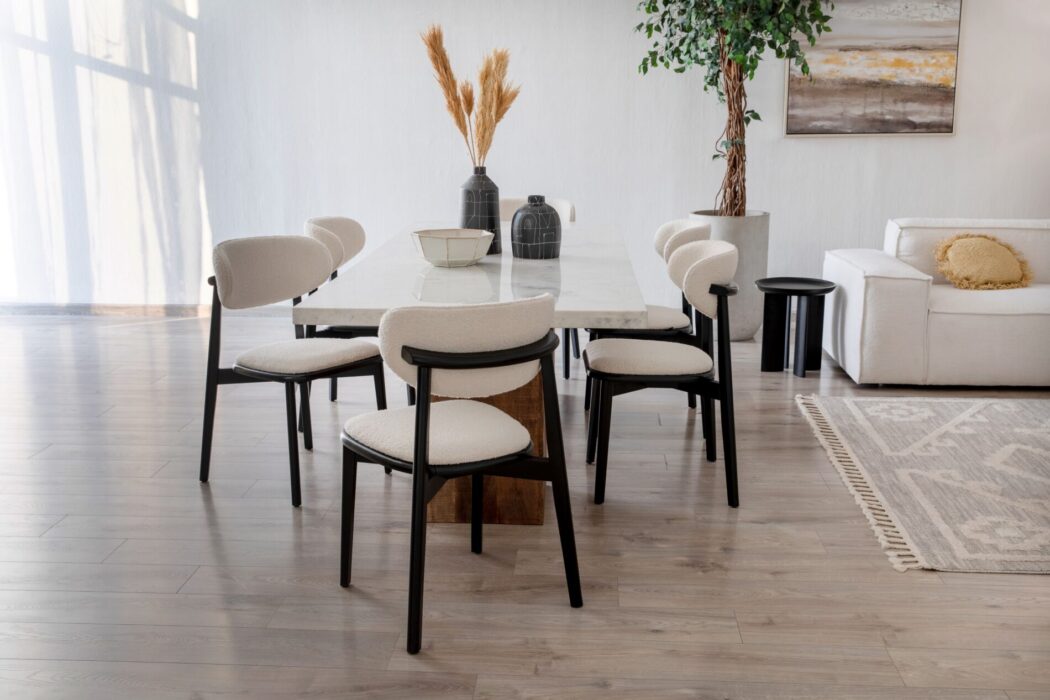 A perfect blend of natural wood and aesthetic marble, the Akola dining table is a scene-stealer statement piece for your contemporary home. Dress it up with stylish placemats, candles or a modern vase with summer florals for your chilled summer brunches and lunches. Family mealtimes become stylish summer events sitting together at this gorgeous table. Priced at AED 3595, this piece is for those in search of easy, elevated dining this season.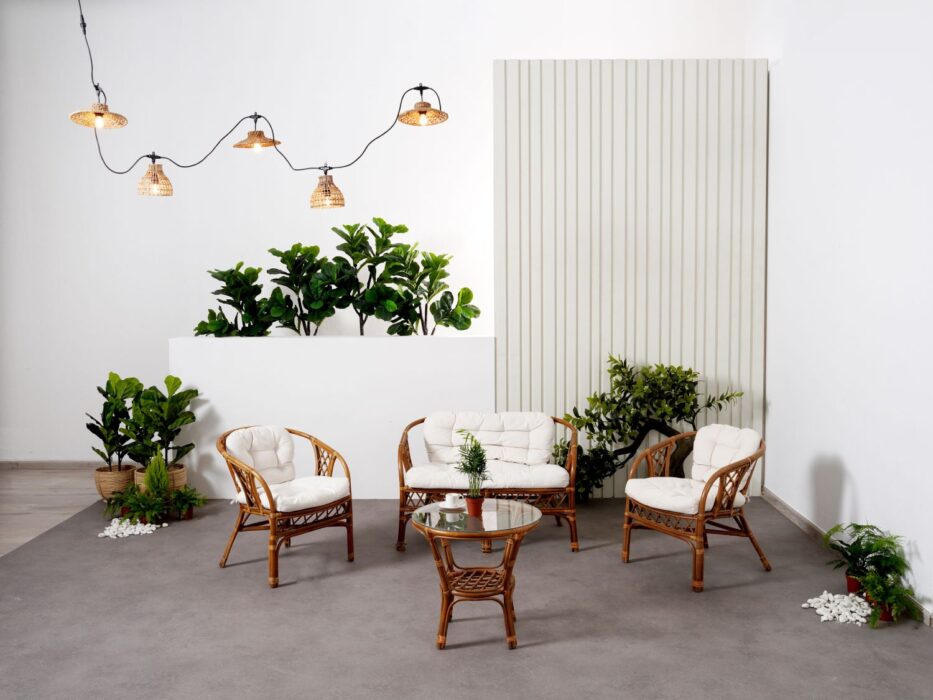 Embrace the essence of nature and update your outdoor setting with the Nebo Garden sofa set (AED 1395). With its combination of sustainable wood and thick meshed wicker, it can withstand harsh heat and dust. Perfect for summer evenings in the garden or early morning coffee bliss, the set features an oval coffee table, a 2-seater sofa, and two armchairs with removable white cushions.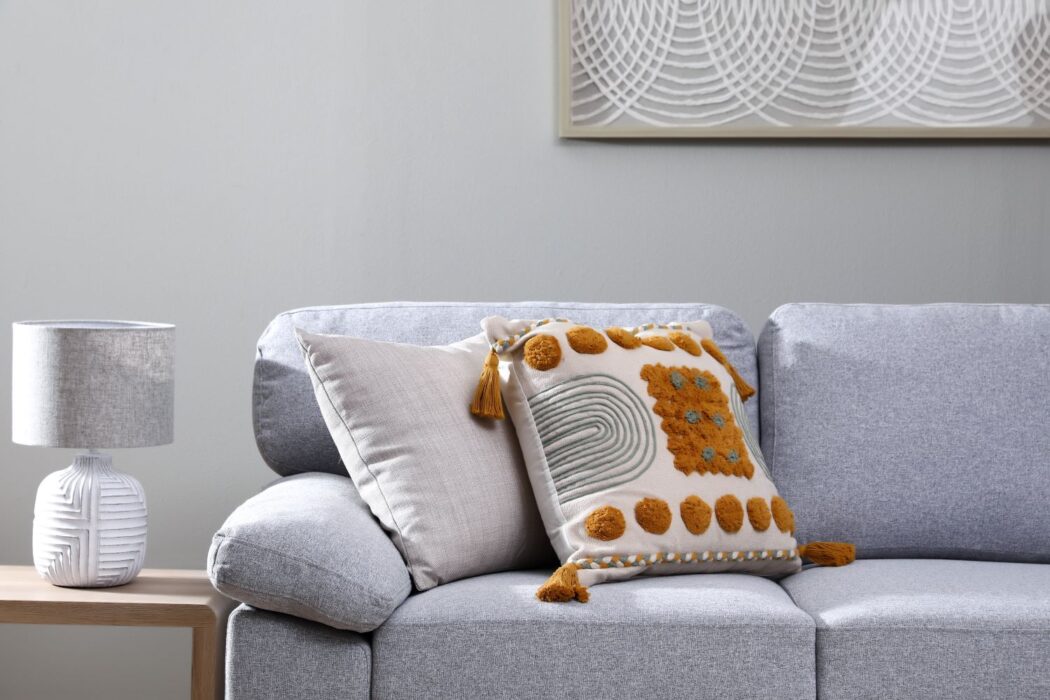 Made with high-quality cotton, the Calix is a boho-style cushion that features a unique pattern, handcrafted by skilled artisans. Priced at AED 59, it's perfect for those who like to infuse touches of colour, warmth and creativity into their living areas, while the natural palette compliments a variety of existing colour schemes, making it an easy addition to your home.
Explore PAN Home's extensive new contemporary collection at one of PAN Home's showrooms across the UAE, or online, where home delivery is available within 48 hours.