Supporting the mental health and wellbeing of a child with cancer
Dealing with a child's cancer diagnosis is a challenging and emotionally taxing experience for any family. Dr Romena Toki, Clinical Psychologist, Children and Adults Specialist, explores strategies for parents to stay connected with their child and support their well-being throughout this difficult journey.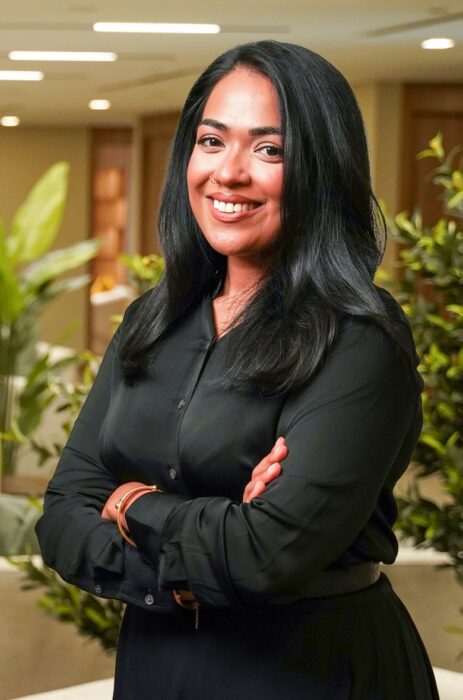 Rarely is anyone prepared for when a child in the family is diagnosed with cancer. Cancer often takes up a tremendous amount of physical and emotional space in family homes, and suddenly, diaries are filled with appointments, hospital visits, invasive treatments, and the need to make life-changing decisions overnight and more. Let's explore a few strategies for how parents can try to stay connected to their child and also support their wellbeing whilst on the difficult journey.
What does your child love, hope for, and dream of?
Cancer is loud and demands attention. Your child is living with this ailment, but they still have an identity that exists alongside their life with cancer. One of the earliest steps is to try and consciously separate the illness from your child. Have a think about the things that are important to them. What have they appreciated doing in the past? Do they have a favorite book, film, TV show, or game?
Can you help them stay connected with those things? Can they learn something new, a skill, hobby, or recipe? If it feels okay, can you support them in doing something nice for another person? For example, giving gifts (e.g., hand-made, or home-made, acts of kindness) helping others can also help us feel better.
Encourage your child to connect with others and share stories about their lives that are unrelated to their diagnosis.
Staying Connected Despite Physical Isolation:
Cancer treatments sometimes require isolation or long hospital stays, which can be lonely for the child and limit their physical interactions with friends and loved ones. To bridge this gap, consider the concept of the "Invisible string" (Patrice Karst). With your child, imagine the multiple imaginary strings that connect them to their loved ones, despite not being nearby. Encourage friends and family to write letters, cards, pictures, recordings, or engage in online video calls. Revisit pictures and videos of family activities and cherished moments to remind them of the love that exists for them.
Additionally, if your child is in a hospital room or away from home, make an effort to transform the space into a familiar and comforting environment. My colleague Hiba Salem shared the time her sister was diagnosed with leukemia, and she has vivid memories of their mother changing the hospital room curtains, duvet covers, and adorning the walls with pictures from home. Cups, plates, and even favorite cutlery can make the space feel a little better. Surround your child with items that engage their senses—different textures, colors, smells, and shapes. These sensory experiences not only make the environment more pleasant but can also help manage worries and distress.
Acknowledging and Addressing Feelings:
The sudden diagnosis, multiple treatments and the side-effects can be an extremely traumatic period for you all. You may notice your child going through a range of experiences. They might, at times, be withdrawn, have angry outbursts, be tearful, experience nightmares, say hurtful things about themselves or others, and display many other behaviors or actions. These are all expected and understandable. Try to create space for your child to express their feelings, where they can be heard and validated. Some parents may try to be extremely positive, believing that it may help protect their child from the pain.
However, we have found that children are extremely resilient, and many appreciate honesty. It may help to check in with your child regularly – ask them how they're feeling, if they have questions, or if they want to talk about what is happening. Check their understanding of what the appointments or treatments were for. Remind them that it's okay to feel worried, scared, or even angry, as these feelings are entirely natural. If it feels safe to do so, try to also share when you are feeling some of these difficult emotions. Modelling how to express painful feelings is a helpful way to teach your children to do the same.
Responding to their peers:
Children are naturally curious, and when they see a child undergoing any kind of physical treatment, they may have questions. It can be tricky and uncomfortable! Helping your child to learn how to respond to their peers if they have questions can be helpful. The 'Explain, Reassure, Distract' technique can be useful for some – which involves briefly explaining the situation (e.g. I am having treatment for cancer), next reassure others (e.g. It's ok, I am being taken care of), as many will ask from a place of care.
Lastly, try to distract from the topic. Practicing this with your child and coming up with a few useful distraction conversation starters (e.g., asking a question about themselves, directing attention toward an activity) can help empower your child to manage uncomfortable situations without feeling too overwhelmed.
Taking Care of Siblings:
The relationship between siblings is also essential, and their emotional wellbeing is deeply affected by the situation. It's important to bring them into the conversation and, where possible, explain the situation. They too will require a space to express their concerns and fears and try to understand what is happening. Encourage open communication between siblings, allowing them to express their feelings and ask questions. Consider involving them in activities related to their sibling's care, like drawing pictures or writing get-well cards.
If your family has any traditions, cultural celebrations or family routines, try to maintain these as much as possible to help create a sense of normality. Supporting a healthy relationship between siblings also helps to build a sense of unity within the family, and acts as a reminder to your child that they are not alone, and their family is a source of strength and support.
Taking Care of Yourself:
Lastly, remember that you cannot pour from an empty cup. Caring for a child with cancer is extremely challenging and painful, so it's crucial to seek support for yourself. Lean on friends, family, or support groups to share your feelings and concerns. Consider speaking with a therapist who specializes in supporting families dealing with childhood cancer.
If possible, try to share the caregiving duties with others. By taking care of your own wellbeing, you're teaching your child to do the same, and you'll be better equipped to provide the love and support your child needs during this challenging journey.
Hopefully some of these tips will help navigate difficult conversations and support your child's wellbeing, particularly when coupled with your natural instincts, knowledge of your child and medical advice from professionals involved in their care.