AURA SKYPOOL welcomes wellness back to Dubai's skies
As the Dubai temperature mellows, AURA SKYPOOL reopens its wellness program with exciting new classes and experiences. Elevating your mornings and evenings, join AURA for a holistic 360 wellness journey in the heart of the city.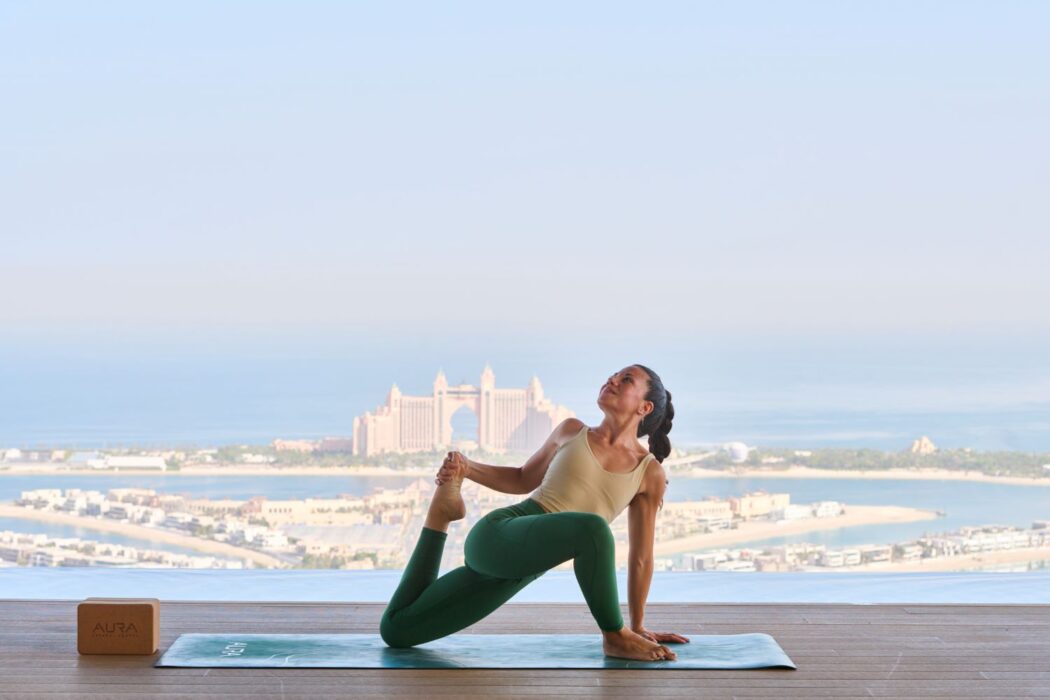 AURA redefines luxury as the world's first 360-degree sky pool lounge, offering unparalleled vistas of Dubai's breathtaking landscape. Crafted by the Sunset Hospitality Group, the experience begins with dedicated elevators that whisk you to an elevated oasis on the 50th floor of the Palm Tower, granting an awe-inspiring perspective of Dubai's majestic skyline.
After a triumphant inaugural season, AURA SKYPOOL has cemented its reputation as more than just a lifestyle hub – it's now a hub for distinctive wellness and fitness programs. The new season has kicked off with six weekly sessions, introducing four exciting additions to its class roster: Yoga Dance, Sunrise Flow, Balancing Flow, and Yin Yoga Sound Healing.
AURA offers dedicated wellness sessions with prices starting at AED 180 per person, available every Monday, Tuesday, Wednesday, and Saturday. You can choose from a 6:30am class or four sessions at 8am, with the added bonus of savouring a nourishing breakfast in the lounge. For those seeking evening relaxation, there's also an 8pm class.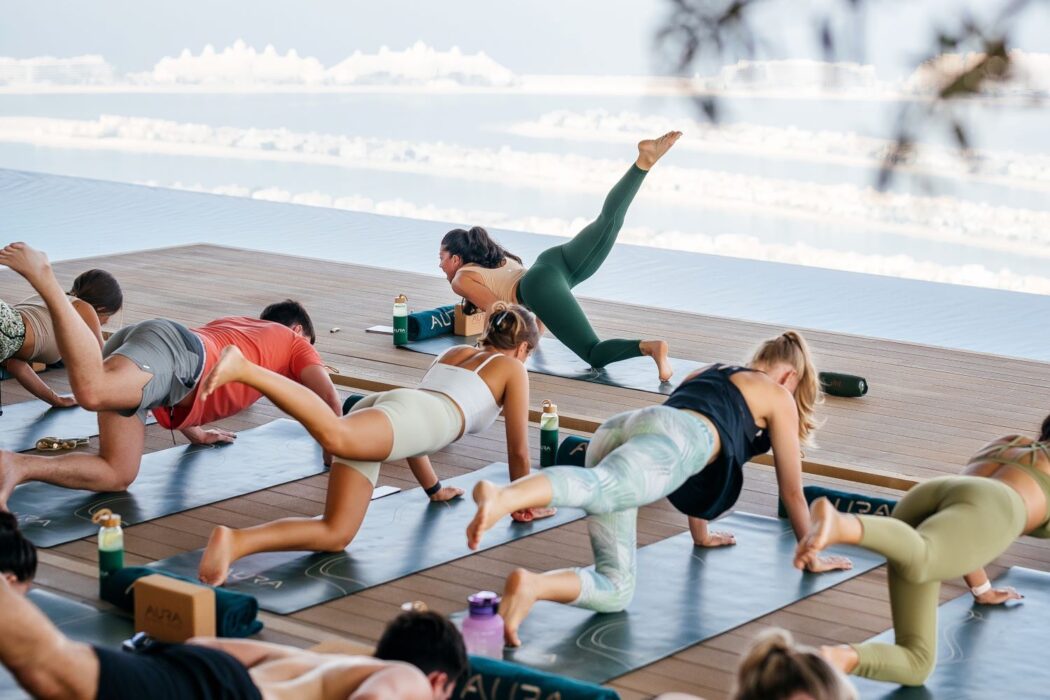 Waking up bright and early for a workout has always been a challenge for me, but I couldn't resist trying a class at this breathtaking venue. I opted for a dynamic stretch session, designed to enhance flexibility through a unique combination of active joint movements, the proven effectiveness of proprioceptive neuromuscular facilitation (PNF), soothing passive stretches, and engaging partner exercises.
Upon arrival, I received an AURA mat and towel for class, an invigorating AURA wellness shot to kick-start the session, and a reusable AURA branded water bottle with infused water to take home. The stunning rooftop views of Dubai's iconic landmarks captivated me; they truly rank as the best I've ever seen.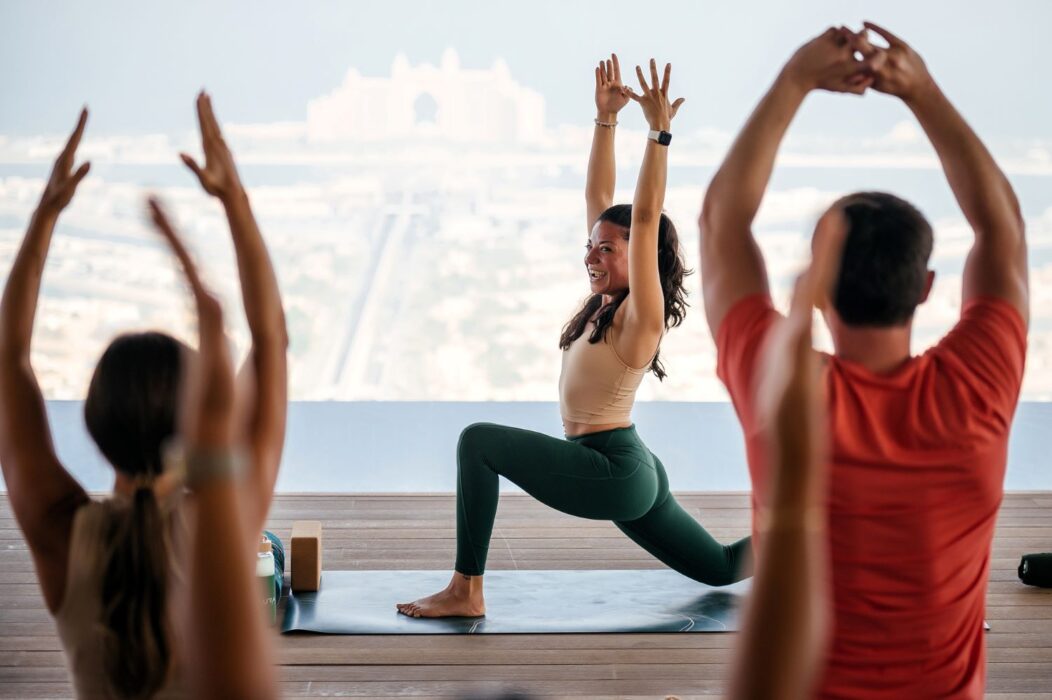 The class was exceptionally well-led and dynamic, catering to all levels. Modifications were provided for every ability, whether you were a complete beginner or a seasoned yoga enthusiast. I left the class feeling rejuvenated and serene.
Post-class, you can enjoy a choice of breakfast dishes, such as the Acai Bowl, Avocado on Toast, or the Asian Brunch Bowl, complemented by coffee or tea. These delectable options are served in the lounge between 9am and 9:45am, allowing you to continue your morning with a satisfying meal.
For more information or to make a reservation, visit the website