Middle East Arthritis Foundation to raise awareness on World Arthritis Day 2023
Join MEAF on October 21 at Shangri-La Hotel, Dubai, as they host an event under the theme 'Inspired by Patients…Driven by Passion' to increase awareness about the different forms of arthritis, early diagnosis, and empower patients in their treatment journey.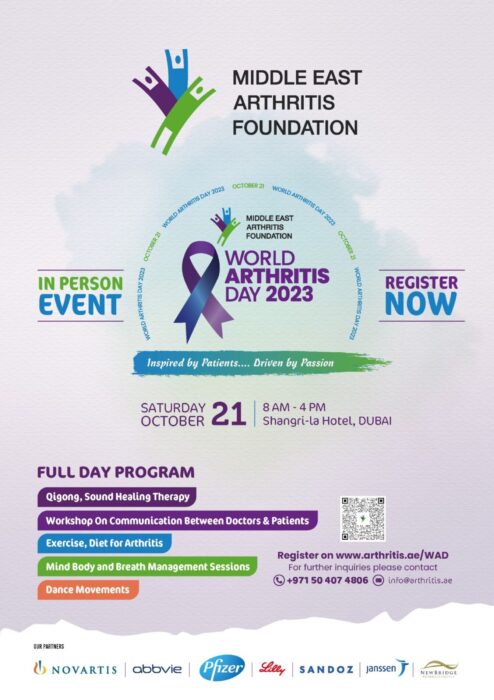 World Arthritis Day emphasizes the importance of recognizing symptoms of diverse autoimmune and rheumatic musculoskeletal disorders as early identification paves the way for enhanced treatment options and timely interventions.
Over 100 distinct autoimmune and rheumatic musculoskeletal conditions exist, ranging from osteoarthritis, which affects 20% of the global population, to juvenile idiopathic arthritis among children and adolescents. Yet, there is a void in public knowledge and understanding about the different forms of arthritis, leading to gaps in appropriate medical care and treatment.
While many perceive arthritis as a mere consequence of ageing, it is actually among the top causes of disability worldwide, affecting the lives of 350 million individuals spanning various age brackets and, in the UAE, 1 in 5 people have some form of arthritis. Data from the World Health Organization indicates that 23 million individuals grapple with Rheumatoid Arthritis. Expert projections estimate that the number of RA sufferers could see a twofold increase by 2030.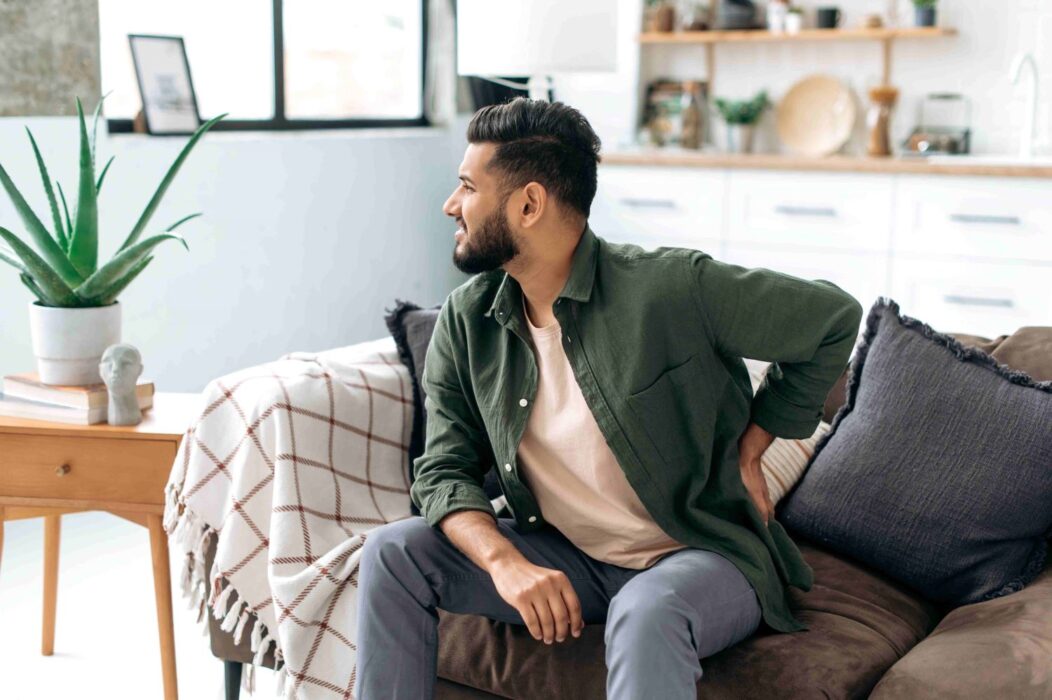 Dr. Ghita Harifi, Consultant Rheumatologist, stated:" The event is a unique platform for patients and caregivers to engage with experts and get to know the latest advancements in treatment plans and challenges. MEAF has partnered with various organisations, showcasing the organisation's essential role in amplifying arthritis awareness and its widespread consequences".
From 8 am to 4 pm, the function will bring together renowned specialists from fields such as rheumatology, mental health, fitness, agility, and nutrition. Several sessions will be spearheaded by arthritis patients and their advocates, offering insights into effective strategies and initiatives to enhance the quality of life. These discussions will delve into methods to navigate obstacles and lead a fulfilling life while managing a chronic ailment.
A major highlight is the 'Let's Talk – Inside our Arthritis Journey' segment, where several leading Rheumatologists and Arthritis Heroes share their inspiring journeys, shedding light on the battles faced and the triumphs achieved. This session, like many others throughout the day, signifies MEAF's mission to transition patients from passive recipients to active participants in their treatment journey.
Dr. Humeira Badsha, Founding Member of MEAF, stated, "With over 100 types of arthritis affecting individuals across various ages, our event emphasizes the critical need for adapting lifestyles and early diagnosis. This year, we aim to amplify the message of the transformative power of positive thinking, embracing a proactive life approach, and the unparalleled value of community support. Together, we strive to ensure that patients are empowered with the right knowledge, tools, and resources to manage their condition effectively."
There will also be sessions which address topics such as daily life with arthritis; Madiha Khan, an American board-certified psychiatrist, will deliver the session on mental health management for arthritis patients. Additionally, Dr Ahmed Abogamal, Head of the Arab League of Associations for Rheumatology- Musculoskeletal Sonography Group will be providing free hand ultrasound scans for patients for arthritis detection.
"Raising awareness about Arthritis is a paramount mission for MEAF, as understanding is the foundation of better care," states MEAF Admin and Rheumatoid Arthritis patient, Sanria Khan. "Lack of awareness often results in delayed treatments and knowledge gaps. Through dedicated advocacy and educational events, MEAF strives not only to inform but to empower patients, facilitating a shift from passive care recipients to active decision-makers in their health journey. Our efforts spotlight the importance of a community-driven approach in addressing arthritis challenges."
There will be a "Circles of Sharing and Caring" session where arthritis patients and their caregivers from the UAE recount their journeys, showcasing resilience and determination despite daily challenges posed by the chronic condition. Other highlights include complimentary osteoporosis bone density tests, live yoga, and meditation with Akil, and an energizing dance session led by Dans Troupe. Distinguished from previous years, the 2023 edition introduces Qigong demonstrations led by Master Can of ZenShaolin, focused on enabling effective muscle function and mobility for arthritis patients.
To participate in the community event register here