Discover Vienna's essence in Dubai at Sisi's Eatery
Dive into the exquisite tastes of Vienna at Sisi's Eatery in Dubai Hills Mall. Inspired by the legendary Empress Sisi, their premium all-day dining concept invites you to experience authentic Viennese dishes with a modern twist.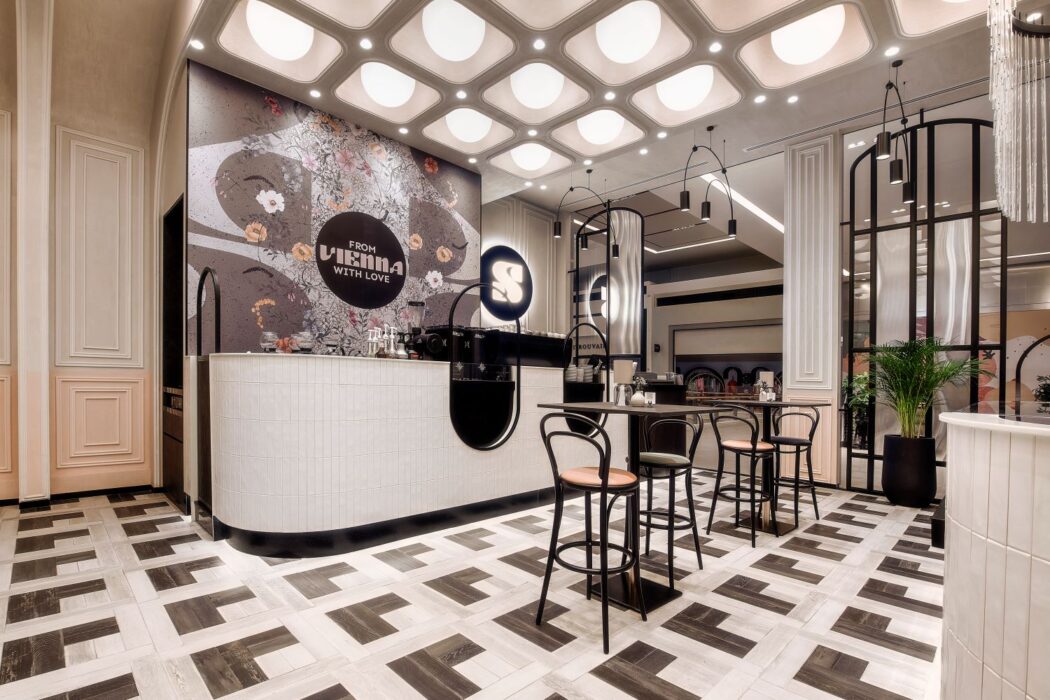 In line with Sisi's passion for exploration and cosmopolitan lifestyle, Sisi's Eatery marks the initial phase of an exciting expansion plan spanning the UAE and international locations. Known as Sisi from a young age, Empress Elisabeth of Austria embodied glamour, edginess, affection and remains a beloved figure in the nation's history. Sisi's Eatery pays tribute to her enchanting persona, creating an inviting space that awakens a sense of everyday fantasy, celebrating her exquisite beauty, flamboyant spirit and love for indulgent treats.
Sisi's Eatery serves as a heartfelt homage to the captivating city of Vienna, infusing Dubai with its distinct European charm. The interiors beautifully blend contemporary café aesthetics with traditional influences, fostering a new sense of community and creativity. With a delightful fusion of modern elements and nostalgic references, the space encourages dreamers to transcend boundaries and embark on a whimsical journey to a distant fantasy realm.
Since I was little, I have been absolutely fascinated by Sisi, so I have been really looking forward to experience a new venue totally inspired by her. As soon as you come in, you can see neutral tones dominate the eatery, complemented by vibrant and daring furniture pieces. Immersed in Sisi's admiration for the wild beauty of nature, greenery and florals grace the space, with inverted wildflower bouquet chandeliers serving as captivating focal points.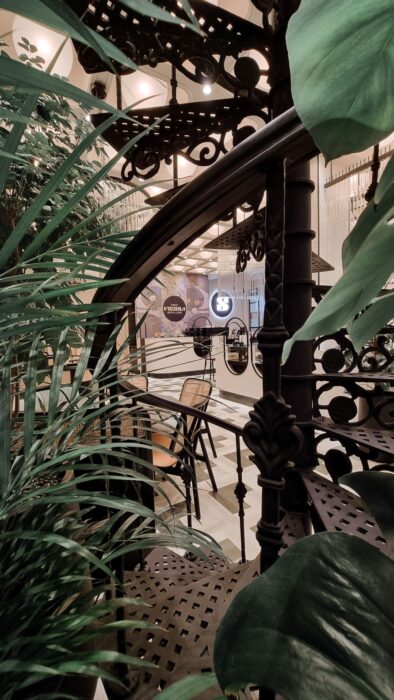 These unique features evoke a modern interpretation of Viennese nostalgia while offering glimpses into Empress Sisi's abstracted world. A majestic spiralling staircase, reminiscent of the one Sisi had constructed for her private indulgence in cakes and sweets, adds an extra touch of grandeur.
As I take my seat at the table, I eagerly peruse the extensive menu, brimming with a delightful array of high-quality dishes infused with a Viennese twist. While awaiting the arrival of my dining companion, I decide to indulge in the iced Spanish latte with a hint of rose, a delicate, romantic and truly refreshing choice.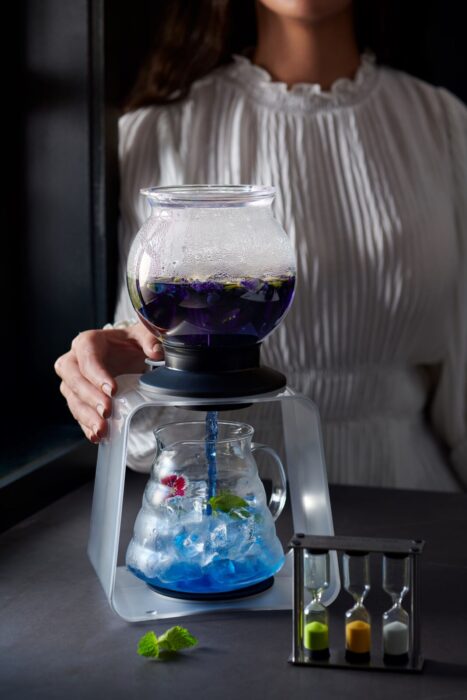 Once my companion joins me, the friendly manager recommends their organic iced tea with Sapphire Jasmine. This enchanting blend arrives artfully presented, captivating both our eyes and taste buds. Aware of the generous portions, we opt to share a starter, main course, and dessert, eager to savour a well-rounded culinary experience.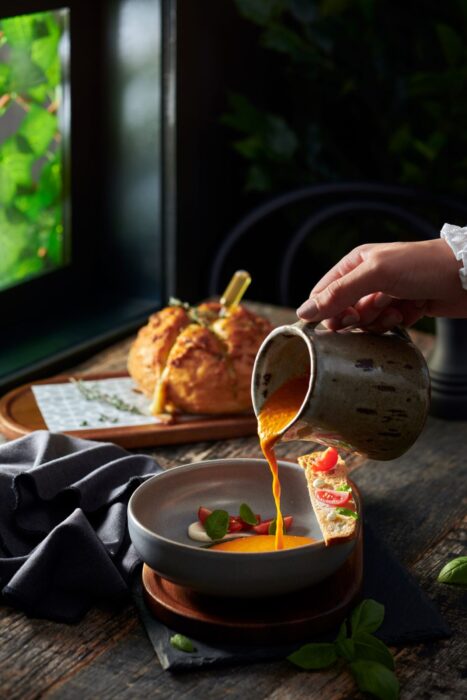 Our culinary journey commences with the Austrian soup of the day, an exquisite creation bursting with rich flavours that delight our palates. Moving on to the main course, we are enticed by the allure of an authentic Austrian specialty—the veal Schnitzel. Coated in eggs and breadcrumbs, expertly pan-fried to achieve a perfect crunch, it surpasses our expectations in both texture and succulence.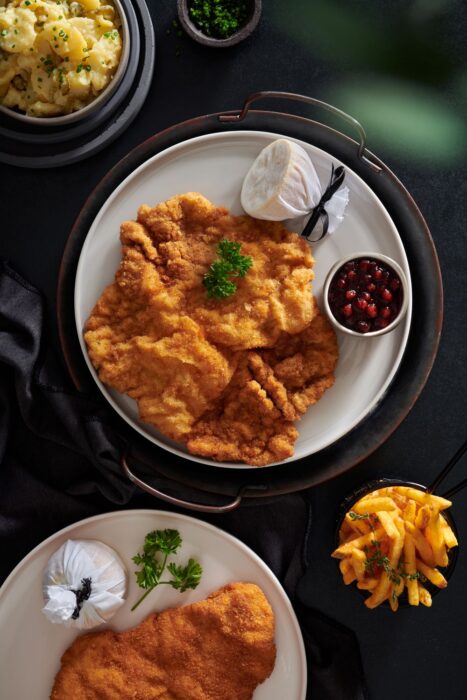 While our appetites are pleasantly satisfied, we simply cannot resist indulging in a sweet treat. Our final choice is the delectable Kaiserschmarrn—an Austrian-style shredded pancake adorned with raisins and accompanied by a luscious cherry compote. Feather-light, delicately sweet, and impeccably balanced, it serves as a flawless finale to our remarkable dining experience.
First Floor, Entrance 3 in Dubai Hills Mall. Visit the website or Instagram