Embark on a gastronomic adventure with the exquisite tasting menu at CÉ LA VI Dubai
Immerse yourself in a world of exquisite tastes and breathtaking sights at CÉ LA VI Dubai. Discover a carefully crafted 5-course tasting menu, a feast for both the palate and the eyes. Available on weekdays, this dining experience is a celebration of culinary artistry and stunning cityscapes.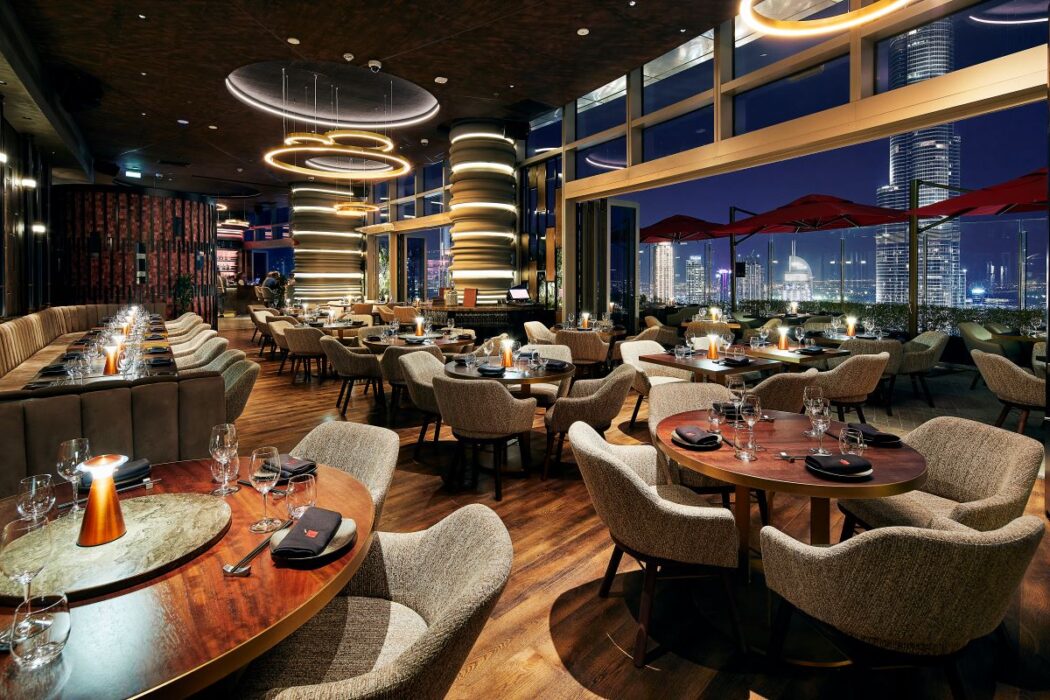 Derived from the French phrase signifying "This is the life," CÉ LA VI embodies the essence of Southeast Asian artistic inspiration. As a Michelin Guide establishment, it curates immersive encounters encompassing mixology, music, and gastronomy. Nestled within Downtown Dubai, this remarkable venue stands proudly at an elevation of 220 meters above sea level, affording unparalleled vistas of the renowned Burj Khalifa and the majestic Dubai skyline.
Although I've visited this place several times before, I'm genuinely thrilled to experience the new tasting menu. Upon entering, the ambiance and music instantly transport you to a realm of relaxation and delight, fostering an environment that's both enticing and uplifting. The gracious hostess warmly welcomes my dining partner and me, guiding us to a table that boasts a breathtaking view of the iconic Burj Khalifa.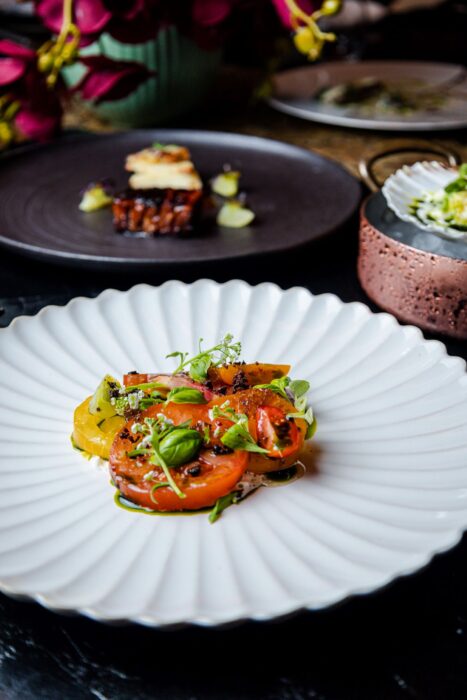 Our waiter eloquently elaborates on the intricacies of the 5-course menu crafted by Chef Howard Ko, presenting us with freshly baked koji parker rolls accompanied by Yuzu labneh & pistachio verde, along with an array of distinctive spreads including truffle-infused butter and salmon roe hummus, each exhibiting remarkable and enchanting flavours. The journey commences with the first course: an heirloom tomato salad adorned with Stracciatella cheese, dried olive crumble, basil, and ponzu gelée. The dish's refreshing nature is accentuated by the juicy, flavourful tomatoes that burst with delight.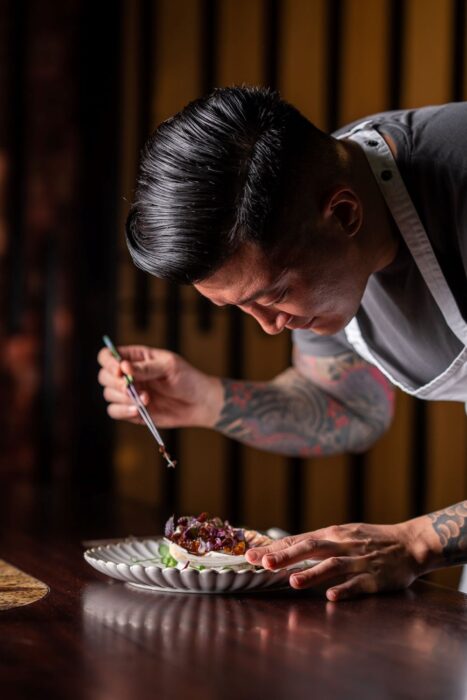 Following that, the eagerly awaited delicacy arrives – the lightly torched scallop crudo accompanied by buttermilk, green apple, basil, jalapeño vinegar, and a miso crisp. As a scallop enthusiast with discerning tastes, I'm pleased that this dish meets all my expectations. Its tenderness, delicacy, and overall refinement are truly exceptional.
After a brief interlude, the culinary journey proceeds with the third course: pistachio-infused house-made tagliatelle accompanied by burrata cream and Thai basil. The tagliatelle is impeccably cooked, while the addition of pistachio introduces a distinct and delightful flavour.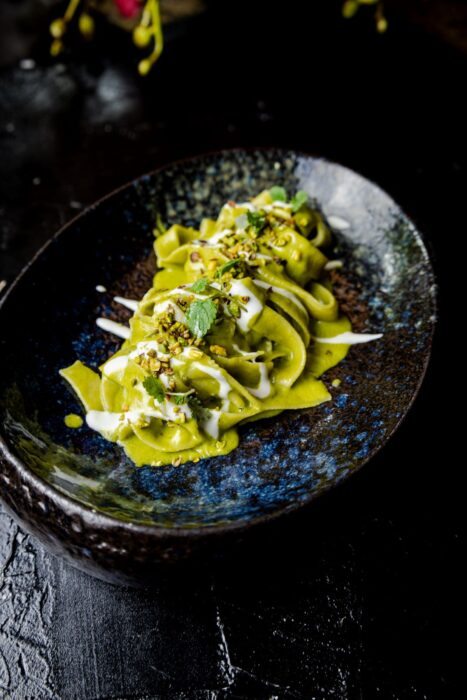 The gastronomic voyage continues with the indulgence of Wagyu brisket paired harmoniously with compressed melon in shiso, pommes boulangère, and sauce japanonaise. The succulence of the brisket is truly a sensation to relish. Before the grand finale of desserts, we are treated to a palate-cleansing delight – the passion basil sorbet, enhanced by a sweet basil coulis.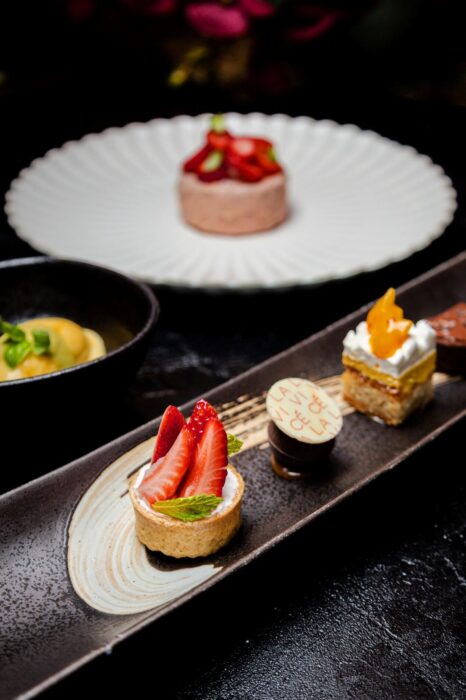 The culmination of this extraordinary tasting experience presents the coconut rice pudding and strawberries adorned with lime zest, crowned with wild strawberry and vanilla compote, delicately glazed with chocolate and roasted coconut. The symphony of flavours reaches its crescendo with a small assortment of exquisite sweets, providing the perfect conclusion to this remarkable culinary odyssey.
Level 54, Address Sky View Hotel. Sunday to Thursday from 6-11pm. AED390 per person. Call +9714 582 6111 or email reservation-dxb@celavi.com. Visit the website or Instagram