Myrra's "Finde en Familia" brunch: a wholesome Mediterranean affair
Immerse in the vibrant flavours of Greece and Spain with Myrra's Sunday brunch. Indulge in a delightful array of Mediterranean comfort foods, crafted for sharing and celebration.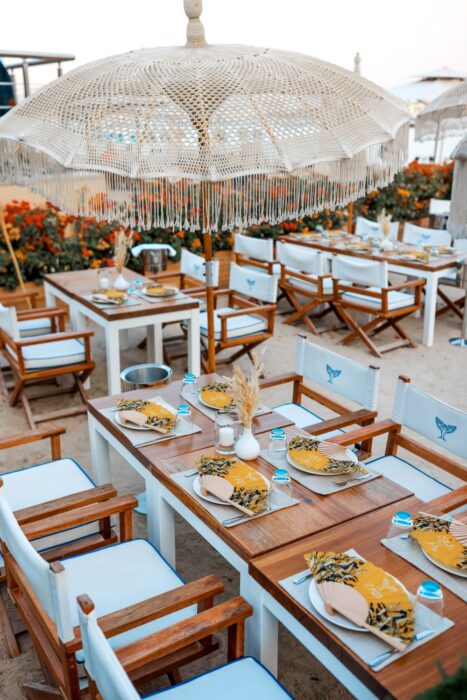 Located at Club Vista Mare Bay in Palm Jumeirah, Myrra's captivating history intertwines the enchanting tales of Greece and Spain. In ancient Greek mythology, Myrra, an immortal woman, sought refuge from her father's wrath and was transformed into a tree that bears her name. The Myrr tree is known for its natural gum, believed to be the crystallized tears shed by Myrra herself.
In Spanish, the word "mira" translates to "look here!" and signifies a call to attention. Additionally, in the Romance Languages, "mira" carries the meaning of "wonderful," evoking a sense of awe and admiration.
The rich mythological heritage and linguistic nuances behind the name Myrra add an extra layer of charm to the brand, symbolizing the captivating blend of Greek and Spanish influences that define their unique culinary journey.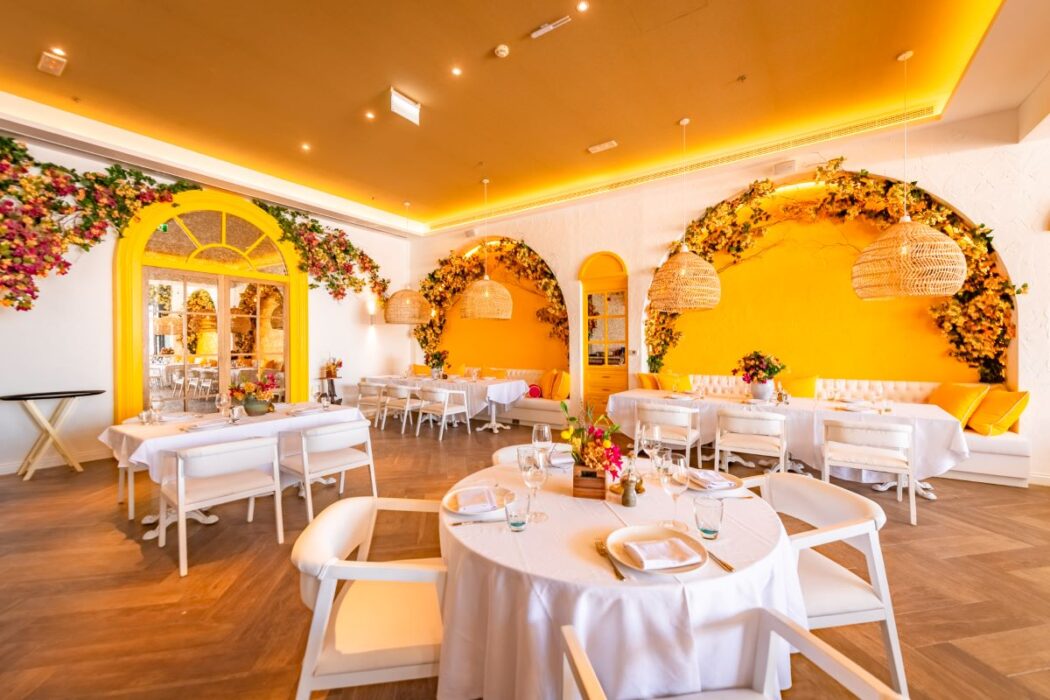 The chic venue's ambiance effortlessly captures the essence of the Mediterranean. As soon as my dining partner and I enter, we are greeted by white-washed walls adorned with Cycladic archways, creating an atmosphere that transports you to sun-kissed shores. The vibrant energy is further enhanced by exquisite flower installations and playful accessories in hues reminiscent of a lively summer day.
The elegant design concept seamlessly extends to the outdoor spaces of the restaurant. A flower-bordered terrace beckons you to embrace the alfresco dining experience, while a beachside dining area offers a serene setting to unwind. Adorned in calming neutral tones and complemented by macramé parasols, we choose a table inside as the Dubai's summer heat is in full power at the moment.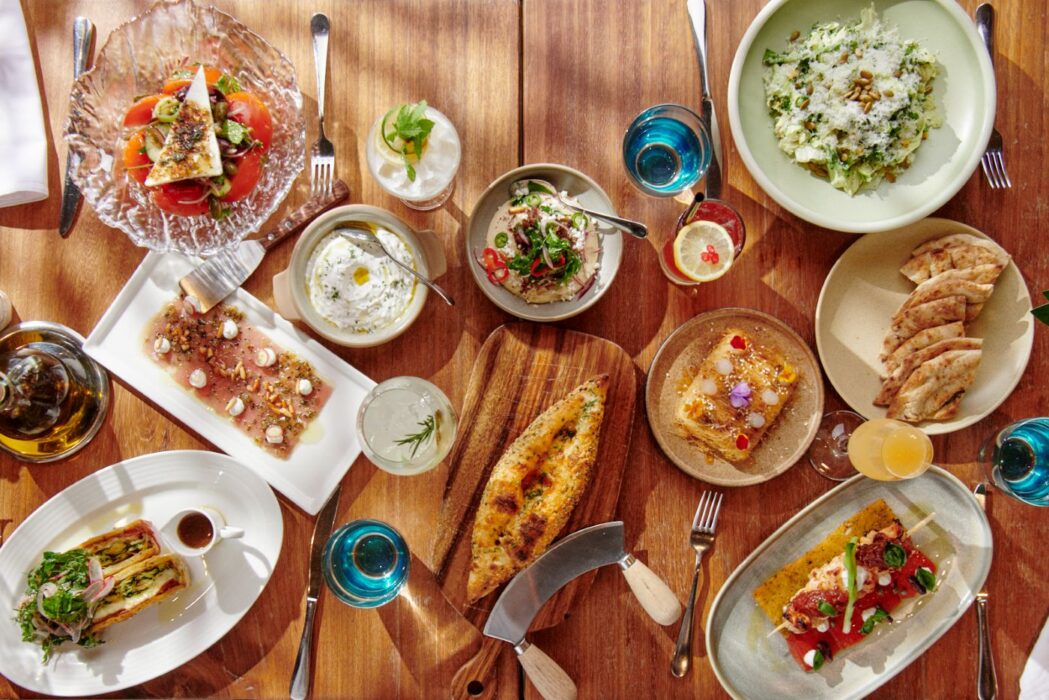 Myrra's Sunday brunch menu features a delectable selection of Mediterranean comfort foods and beloved Spanish & Greek dishes designed for sharing. Our gastronomic adventure begins with a tantalizing array of sharing starters. We make a start with the renowned Greek salad, featuring vine-ripened tomatoes, marinated onions, capers, feta cheese, and Kalamata olives. The tuna carpaccio is soft and delicately paired with truffle, Greek yogurt, chives, grapes, and pine nuts; while the Kataifi-wrapped feta cheese, infused with lemon jelly, thyme, Cretan honey, sesame seeds, and a medley of edible flowers is really flavourful and utterly delicious.
For the mains, we opt to try "lubina a la parrilla," a perfectly grilled sea bass fillet accompanied by sautéed spinach, celery root puree, and wild mushrooms; and "carne a la parrilla," a succulent grain-fed beef striploin served with Manchego potato puree and salsa verde, that creates a harmonious blend of tastes.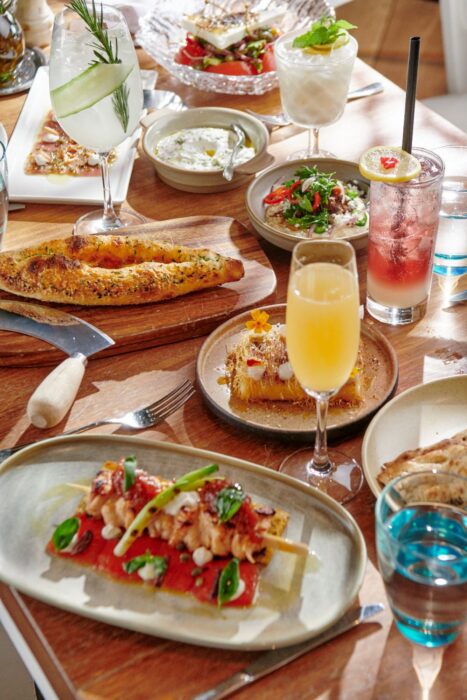 After a short break to savour the flavours and enjoy the soulful melodies of the talented guitar player, we treat our taste buds to a divine finale. The combination of pineapple carpaccio, accompanied by Greek yogurt, fresh mint, and almond flakes is refreshing and digestive; while the Spanish-style "torrija," a luscious French toast adorned with hazelnut crème Anglaise, caramelized nuts, and a dollop of vanilla ice cream is the perfect end to our exquisite dining experience.
Sundays from 12-4pm. From AED300 per person. Call + 9714 770 1433 and visit the website or Instagram