The ultimate all-inclusive family staycation!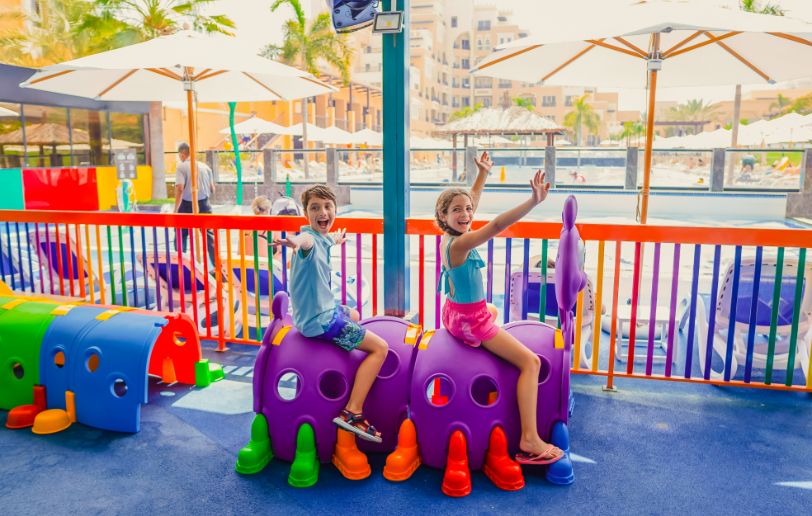 A staycation here in the UAE can be the best way to refresh – we recommend the Rixos Bab Al Bahr, in Ras Al Khaimah as the perfect family destination!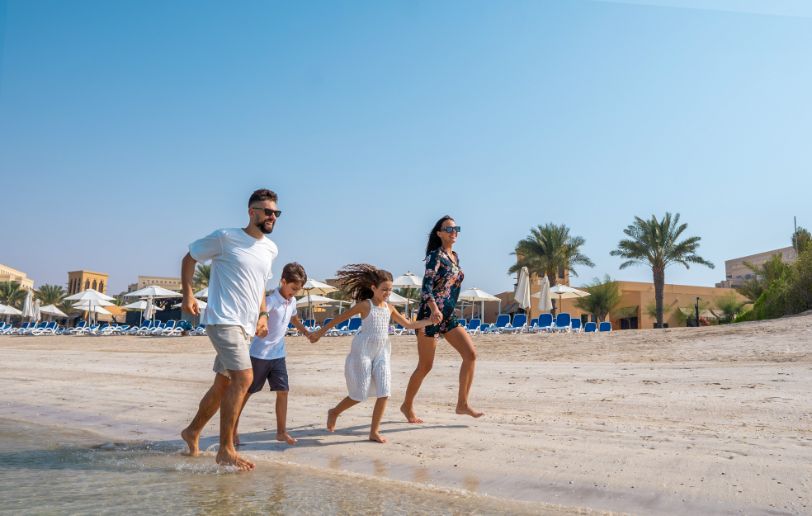 The resort is an easy and scenic drive from Dubai, taking just an hour and a quarter. You'll likely spot a few curious camels along the road, who might want to take a peek in your car window, delighting any kids in tow. And very soon after the camel-spotting, you'll be at the resort.
Rixos Bab Al Bahr in Ras Al Khaimah is a very special all-inclusive family resort that has a powerfully relaxing effect, regardless of how long or short your stay is. As a busy mama in need of a break, don't underestimate how much the all-inclusive aspects and brilliant kids club add to your wellbeing!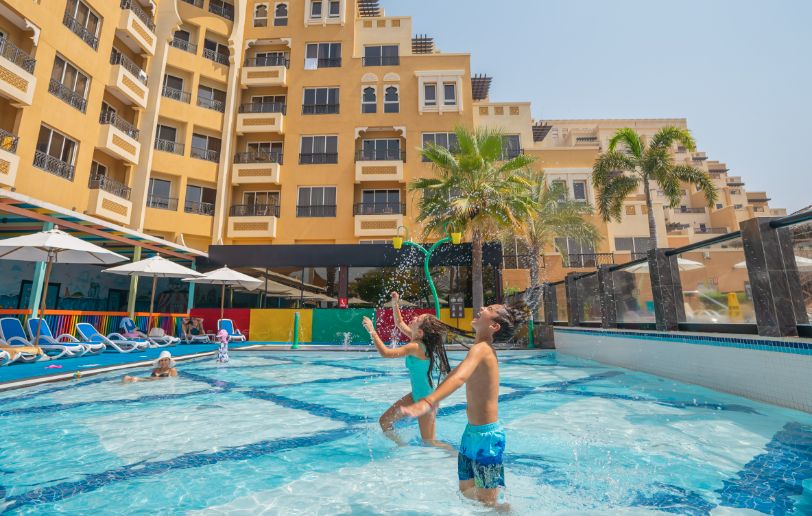 Location and amenities
Situated on pristine white sands on the peaceful Marjan Island of Ras Al Khaimah, the Rixos Bab Al Bahr RAK is designed for family fun, entertainment, activity and relaxation.
You can enjoy a perfect beach break; indulge in a pampering spa treatment and enjoy lazy lunches while your children are having fun times in activity areas for all ages. During your break, you can enjoy stunning nightly entertainment shows, beach games, diving or water sports – all punctuated with fabulous food and cuisines to suit everyone.
If you take a walk and cast your eye around the Rixos Bab Al Bahr resort, you'll see little kids busy making sandcastles; families enjoying snacks while their children buddy up to play; jet skis buzzing around out in the sea; smiling friends playing beach volleyball games; people taking a relaxing dip in the warm shallow shoreline; couples taking a stroll at the water's edge and clear blue sea stretching all around. Visiting the resort, you'll find scenes of picture perfect happiness, with people of all ages enjoying themselves in this little slice of holiday paradise and relaxation.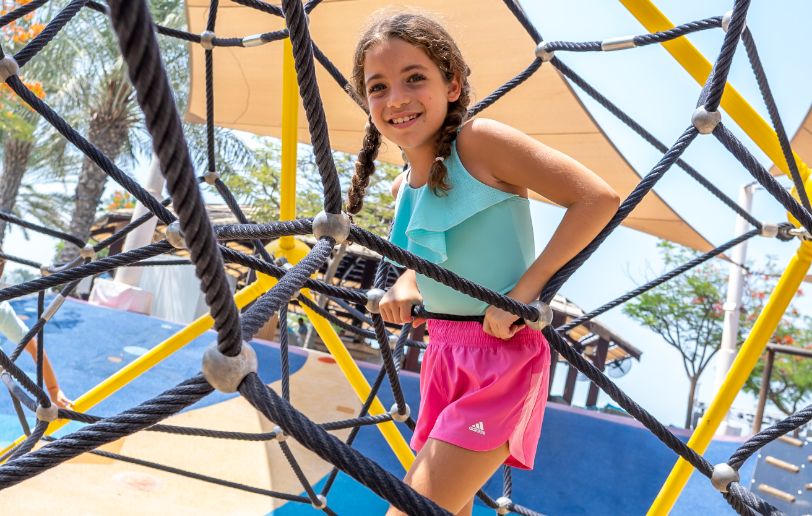 If you enjoy an active vacation, there is beach yoga all through the day, a state-of-the art gym, lots of water sports options, a variety of pools around the resort and the coolest beachside gym you'll ever see. Crafted from natural wood, it provides the most memorable location for an outdoor workout!
Facilities for children
On your staycation, you'll notice happy, busy children all around. You may see them excitedly jumping in the family pool, climbing on the frames and slides of the play area, or hard at work in the kids' activity centres. You'll also find a dedicated teenagers' games lounge where teens hang out, play games and make friends – or even play solo on the screen games.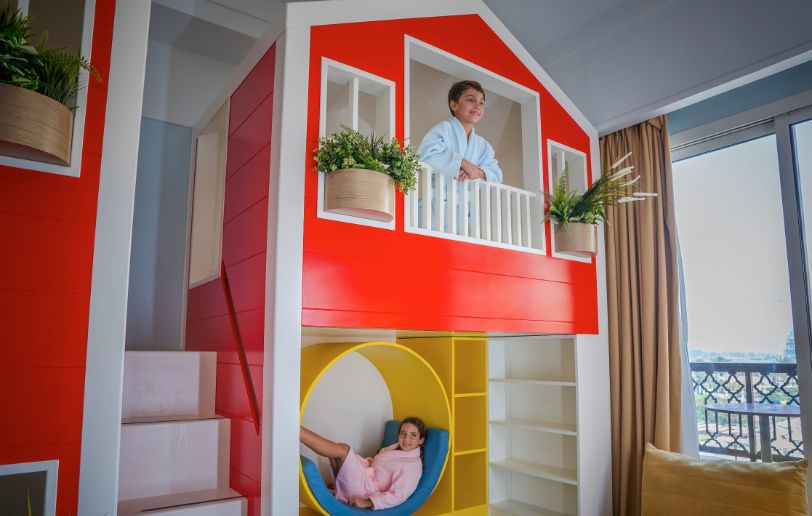 The Rixos Bab Al Bahr RAK has vibrant, well-equipped supervised spaces for children of all ages, that include all manner of fun and creative activities, including pizza-making and painting. They even get their art displayed for parents to see their achievements – sure to be a treasured souvenir of your vacation trip!
Rixos Bab Al Bahr offers you the perfect family summer experience, all-inclusive to residents across the UAE.
To book your stay, visit: www.rixos.com/en/hotel-resort/rixos-bab-al-bahr