The ultimate kids' paradise staycation
In this article, we look at a brilliantly child-friendly option if you're thinking of taking your family to a luxury hotel, right here in the UAE.
One of the world's fastest-growing luxury hotel chains, Rixos specialises in sumptuous all-inclusive holidays. The 'All Inclusive All Exclusive Rixos Experience' is designed for you and your family to discover a new sense of freedom and a world of possibilities through an endless stream of award-winning global cuisines, stylish accommodation, energetic entertainment, fun-packed activities and an exemplary display of Turkish hospitality.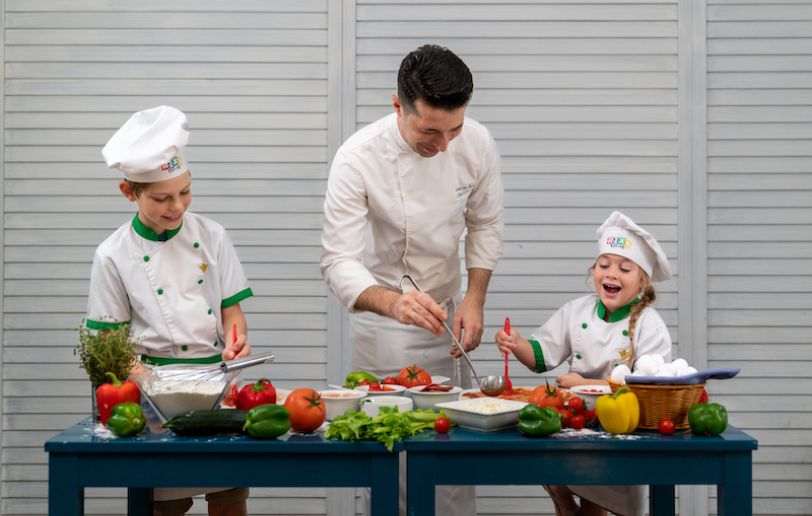 RIXOS BAB AL BAHR
Rixos Bab Al Bahr, the stunning beach resort in Ras Al Khaimah, is the go-to family destination for unforgettable adventures and cherished memories. Situated on the pristine white sands of Marjan Island, Rixos Bab Al Bahr has a beautiful beach, stylish rooms, upscale restaurants, breath-taking views and all the amenities you would expect from a five-star beach resort here in the UAE. A resort with a difference, everything is inclusive, from nightly kids shows, dance shows, live bands, a brilliant kids club, a gorgeous spa, daily fitness classes, recreational activities and a kaleidoscope of international cuisine. This is a perfect destination for families looking to relax and keep their younger members entertained.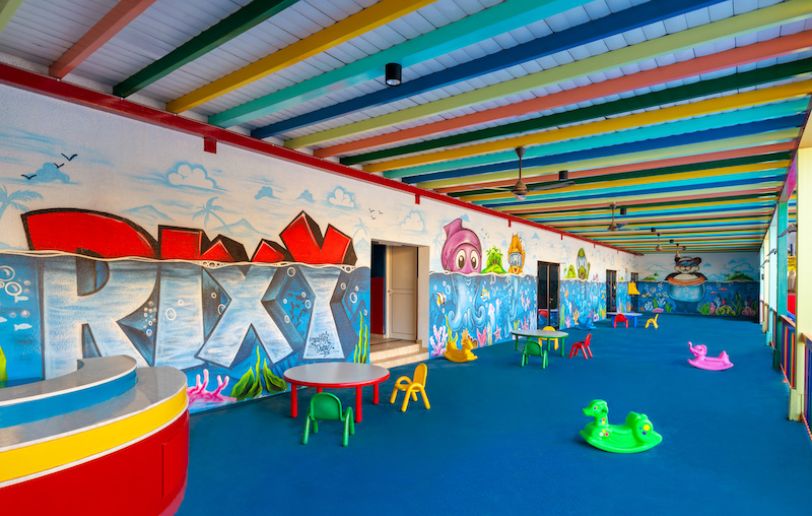 THE RIXY KIDS CLUB
With the renowned Rixy Kids Club at its heart, the resort offers many exciting activities and amenities tailored exclusively for children. Rixos Bab Al Bahr recognises the importance of maintaining an exhilarating environment for their young guests, allowing parents to relax and unwind. In contrast, little ones are encouraged to embark on the thrilling adventures that the resort offers. The Rixy Kids Club has a huge range of events on offer, designed to captivate and engage children aged between 4 and 17 years.
Activities
Children can immerse themselves in the dedicated kids' pool, ensuring aquatic fun in a safe environment. The aqua pool beckons with its water slides and interactive features, guaranteeing hours of laughter and delight. Interactive cooking classes will unleash your little one's inner chef, while arts and crafts sessions foster creativity, allowing kids to explore their imagination and create unique masterpieces. The resort also offers mesmerising child-friendly shows, treasure hunts, musical games, an electrifying disco for little ones and fun-filled fitness classes to promote an active and healthy lifestyle.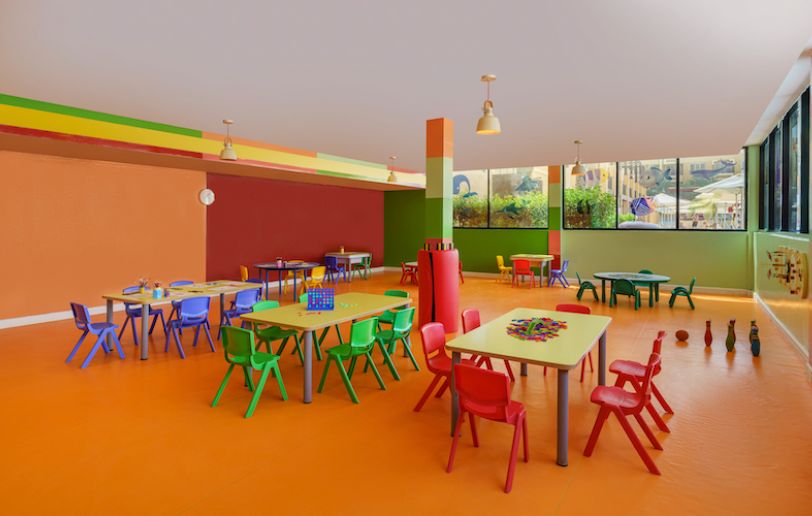 Teens
Teenagers also need entertainment and a dedicated area provides lots of exciting activities to keep them (and you!) happy. The area is called the 'Teens' Republic' and is suitable for anyone aged between 10 and 17 years. It includes a PlayStation, a pool table, table soccer and multiple games such as chess, checkers, Jenga and UNO, as well as daily tournaments where older kids can meet people of their own age.
These are just a few highlights of the remarkable experiences that await families at Rixy Kids' Club and the Teens' Republic at Rixos Bab Al Bahr. The resort promises a holistic experience for families with a wide range of activities that cater specifically to children.
For more information, visit the website