Unwind with teatime delights at Address Fountain Views
Experience a delectable afternoon tea at The Tea Lounge in Address Fountain Views. Delight in an extensive array of exquisite savouries, sandwiches, desserts, and a tantalizing selection of teas and coffees.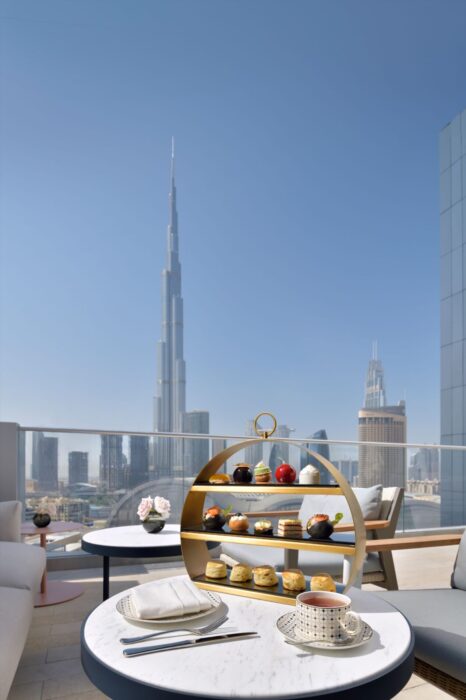 Located in the dynamic heart of Downtown Dubai, Address Fountain Views offers an unmatched viewpoint to witness the mesmerizing Dubai Fountains, all while being seamlessly linked to the iconic Dubai Mall through a picturesque connecting bridge.
Every day from 3 to 7 pm, The Tea Lounge presents a captivating afternoon tea tradition. Upon our arrival, my dining partner and I receive a gracious greeting and are treated to a refreshing orange juice. The server then provides us with an elaborate rundown of the afternoon tea menu, showcasing a thoughtfully curated assortment of sweet and savoury bites.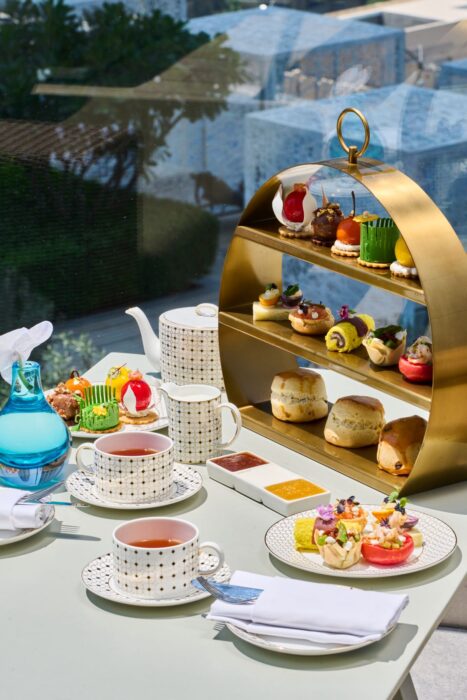 The afternoon tea includes savoury delights such as the harmonious fusion of smoked salmon paired with dill cream cheese, the rich flavours of roasted beef, along with the delicate cucumber and chicken mini sandwiches.
Following this savoury journey, we prepare for a seamless transition with a selection of plain and raisin scones, each baked to perfection. Their signature homemade jams elevate the experience, from the delicate floral notes of raspberry and rose petal to the invigorating zest of orange and lemon marmalade. Complementing these treasures is the velvety indulgence of Cornish clotted cream, adding a touch of opulence to each bite.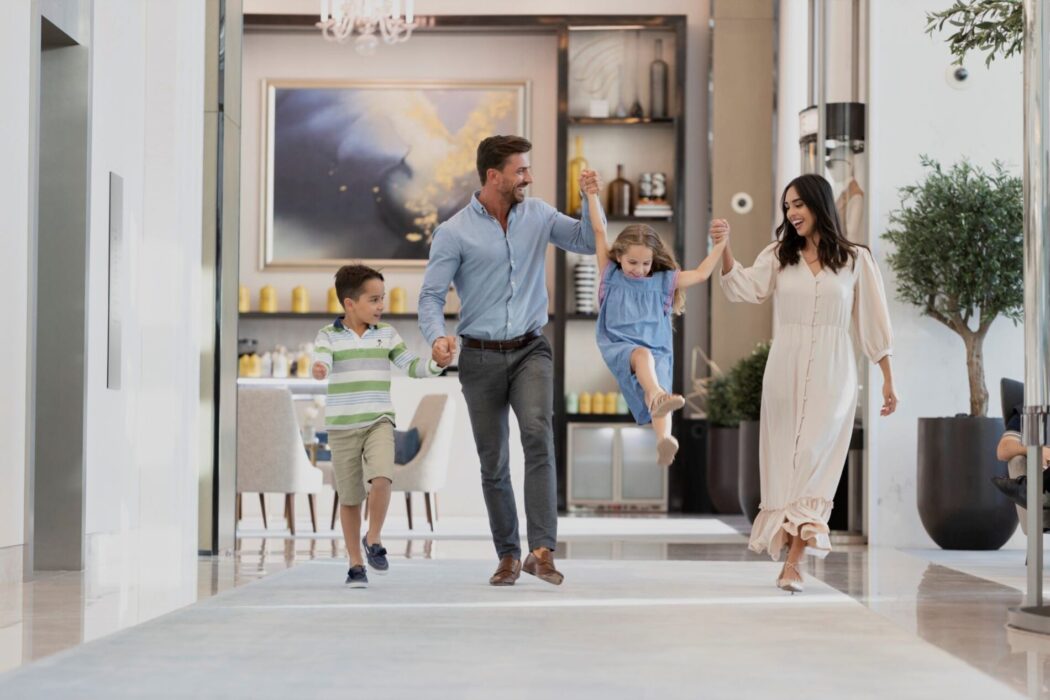 The culinary journey doesn't end there. The patisserie offerings are a feast for the senses, showcasing the artistry of flavours and textures. We indulge in the ethereal coffee cinnamon mousse, revel in the lusciousness of mascarpone rolls, explore the delightful crunch of pistachio flowers, and relish the fruity elegance of apricot compote.
Daily from 3-7pm. AED175 per person. Call +9714 245 8888 or email dineatfountainviews@addresshotels.com. Visit the website or Instagram