Wonderful things to do this weekend in the UAE
From toddler workshops to fantastic pool offers and magical live shows, here are our recommendations to make the most of the long weekend with your family and loved ones.
Toddler Workshops at Bounty Beets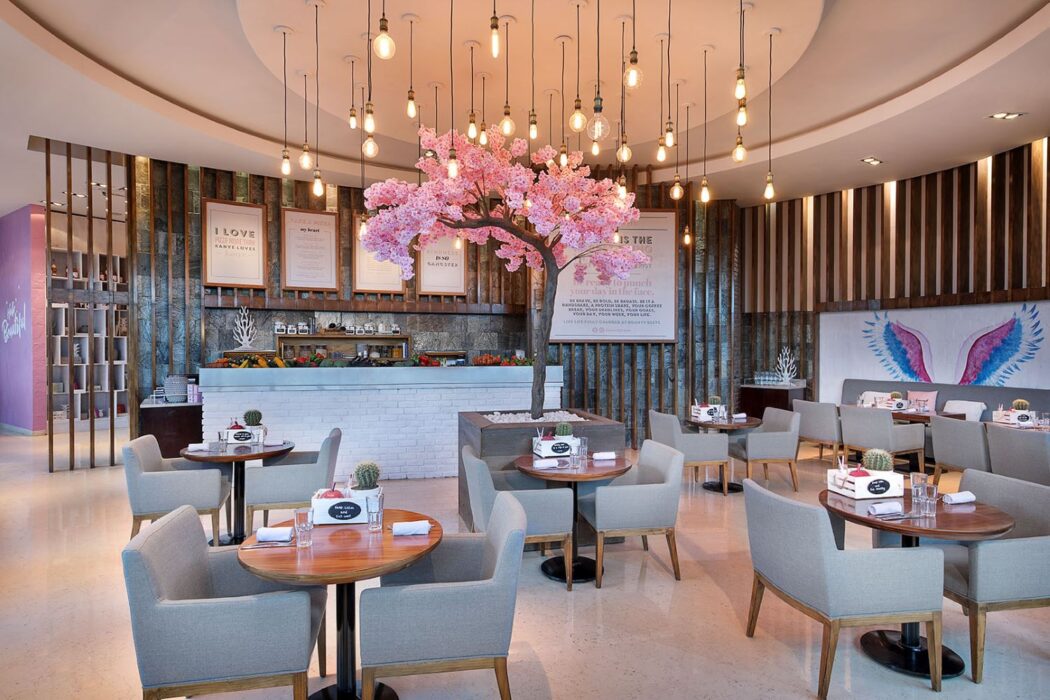 Join Principal Lisa at Bounty Beets for a fun-filled family breakfast. Come along with your child for a toddler-focused morning on Friday, April 28, as the inaugural workshop gets underway with the goal of inspiring families to make healthier decisions every day in order to enhance the general wellbeing of their households.
Throughout a five-week period, you can attend practical and interactive workshops led by chosen professionals, including Principal Lisa and MasterChef semi-finalist Holly Parnell. The first workshop will focus on a quick and toddler-friendly breakfast that is ideal for picky eaters.
Le Meridien Mina Seyahi Beach Resort & Waterpark. Every Friday until May 26 from 9-10:30 am. For bookings, click here. Visit the website or Instagram
Nikki Beach Dubai 7th anniversary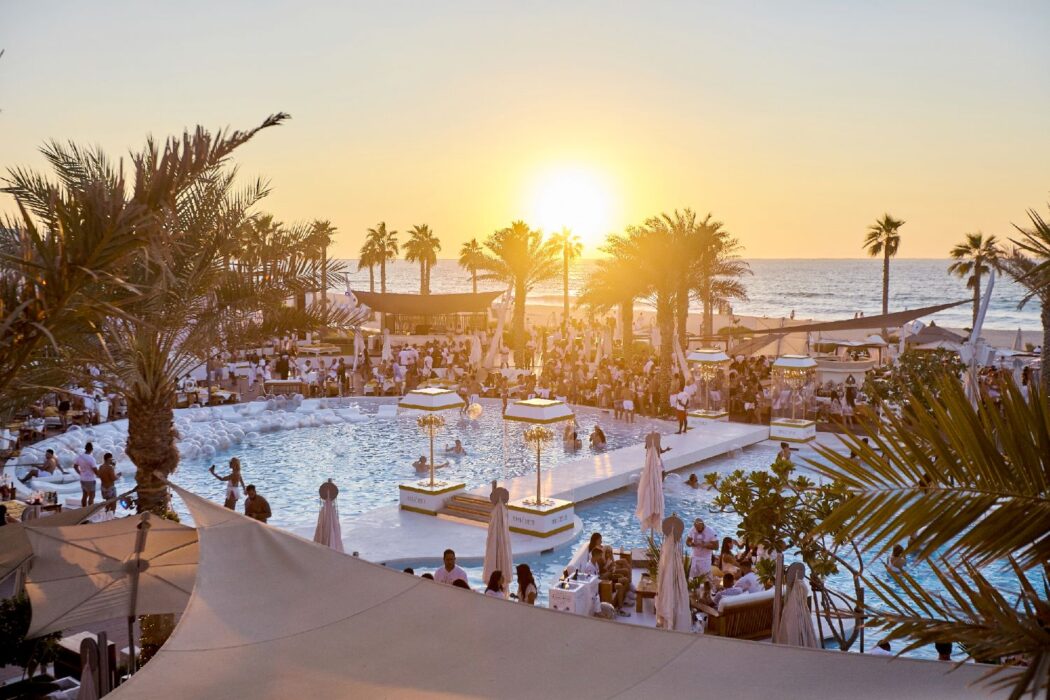 On Saturday, April 29, this iconic beach club will hold a special event to mark seven years in the city. The event will feature its famous "Celebration of Life." A nonstop soundtrack of delightful Nikki Beach rhythms will be played all day by resident DJs Mademoiselle Sabah and Alexis Nohra, together with special guest DJ Gregor Salto. In front of a dual backdrop that includes the famed Dubai cityscape on one side and the turquoise waves of the Arabian Gulf on the other, you can savour a feast of top-notch cuisine and signature beverages.
April 29 from 11am-8pm. Call +9715 4791 0049 or email reservations.dubai@nikkibeach.com. Visit the website or Instagram
Dubai Food Festival Restaurant Week Set Menu at Torno Subito
To celebrate Dubai Food Festival, this renowned venue has created a distinctive menu, where you can indulge in delightful Italian specialties such as Seppia e Peperoni, Vitello Tonnato, Cacia e Pepe, Chicken alla Cacciatora and Torno's famous Tiramisubito.
W Dubai The Palm. April 28 to May from 12:30-3pm. AED 125 per person. Visit the website or Instagram
Pool offers at SĀN Beach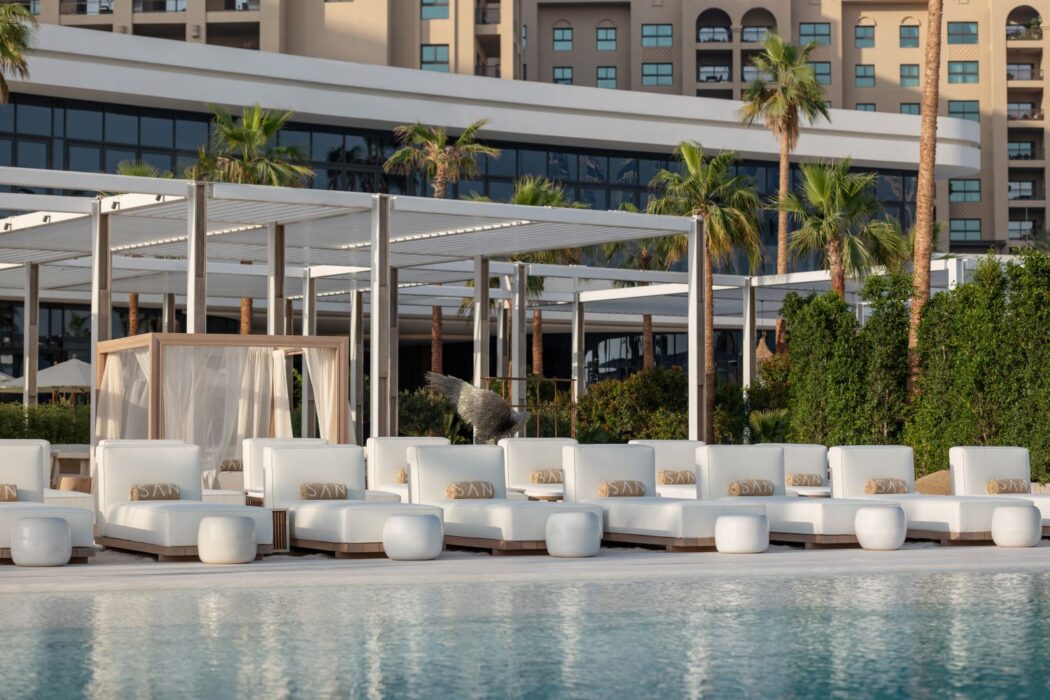 Go no further than SĀN Beach if you're searching for a fantastic pool day in Dubai. This opulent beach club offers great amenities and breath-taking ocean views. Whether you want to spend a relaxing day with your loved ones in a private luxury villa or unwind on plush loungers while sipping on freshly prepared beverages, SĀN Beach has everything you need.
Pool view sunbeds AED300 during the weekend, per person. Call +9714 458 0499and visit the website or Instagram
Masha and the Bear live at Etihad Arena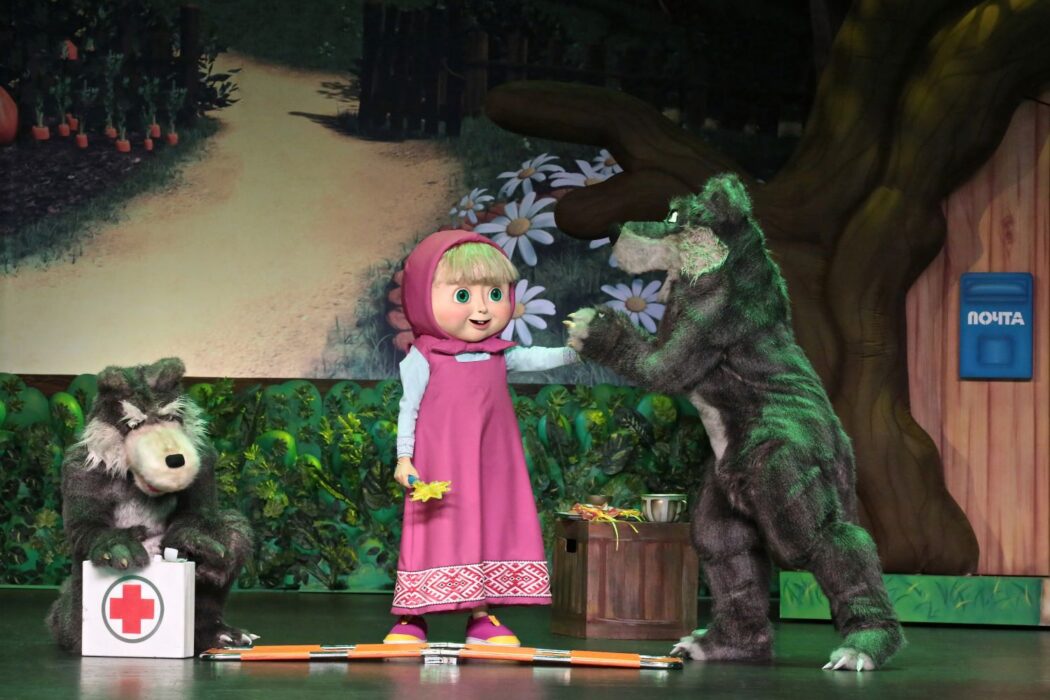 Masha and the Bear will be performing live this weekend at the Etihad Arena on Yas Island in Abu Dhabi for both children and adults. In this live stage production, Masha and her forest friends from the most popular preschool cartoon Masha and the Bear board a train for a magnificent musical adventure.
Join Masha, the Bear, the Panda, the Tiger, and the Penguin in the live performance of Masha and the Bear, a wonderful adventure for the whole family. A voyage that will transport you into the enchanted forest and introduce you to its fascinating residents, full of delightful surprises along the way. Together, they take a train around the world and learn the importance of true friendship as well as the strength of hopes and dreams.
Etihad Arena Abu Dhabi, Yas Bay Waterfront, Yas Island, Abu Dhabi. April 29 and 30 at 11 am, 2pm and 5pm. From AED 95 per person. Tickets are available at etihadarena.ae and platinumlist.net
At.mosphere's new Golden Hour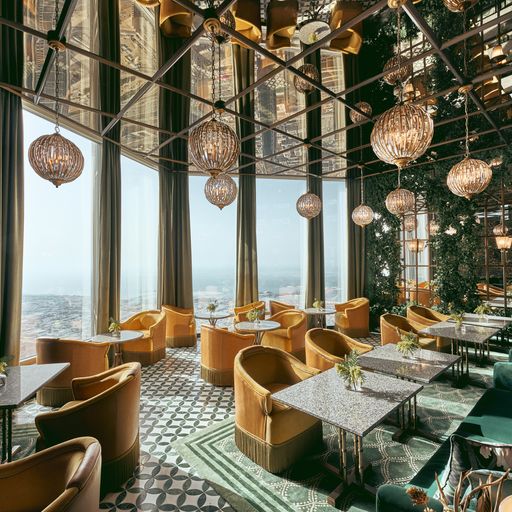 Experience marvellous sunset views during At.mosphere's new Golden Hours. As the sun gently sinks below the horizon and casts a golden glow over the city, sip on a selection of delectable concoctions created by the skilled mixologists. At this apex of dining excellence, join in the age-old custom of toasting the setting sun while you indulge in delicious appetizers carefully crafted by the top chefs.
Daily from 5:30-7:30pm. Blends from AED75. Visit the website or Instagram
Opposti dinner experience at Mare by Bussola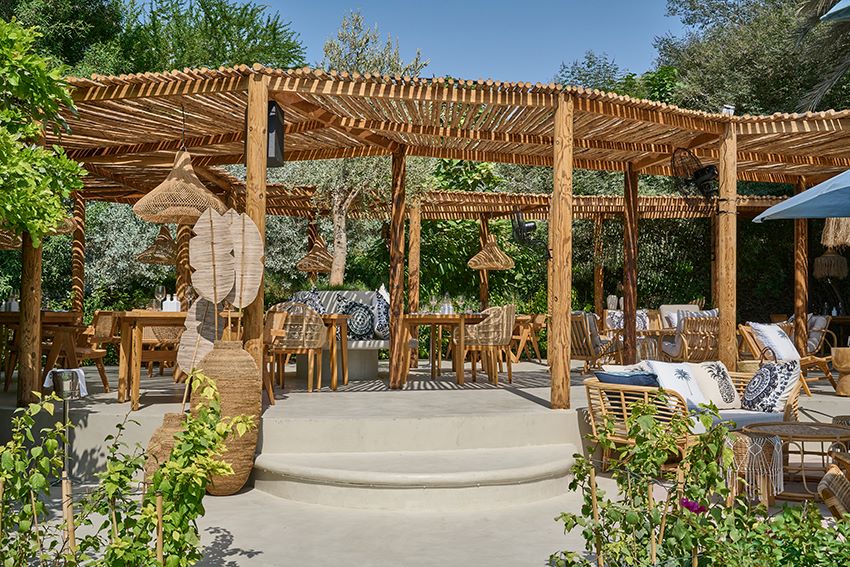 This new restaurant at the Westin Mina Seyahi Beach Resort and Marina is offering a unique "Opposti" (Italian for opposites) dinner during Dubai Food Festival. Food lovers can enjoy a concept that focuses on an artistic feeling of opposites.
With a set menu of exquisite Italian seafood served up in strange pull-ring tins you'd typically find in your pantry, this venue combines flavour and texture using the same primary product in two different ways. Three dishes will be served in total, red prawn and mixed vegetable carpaccio will be served alongside canned red Mazara prawns with extra virgin olive oil, lemon zest and Mediterranean herbs.
Westin Mina Seyahi Beach Resort & Marina. April 29 to May 4 from 8:30pm onwards. AED195 for food only and AED275 for beverage pairing. Bookings through Open Table or call +9714 511 7319. Visit the website or Instagram
Dubai Food Festival at Time Out Market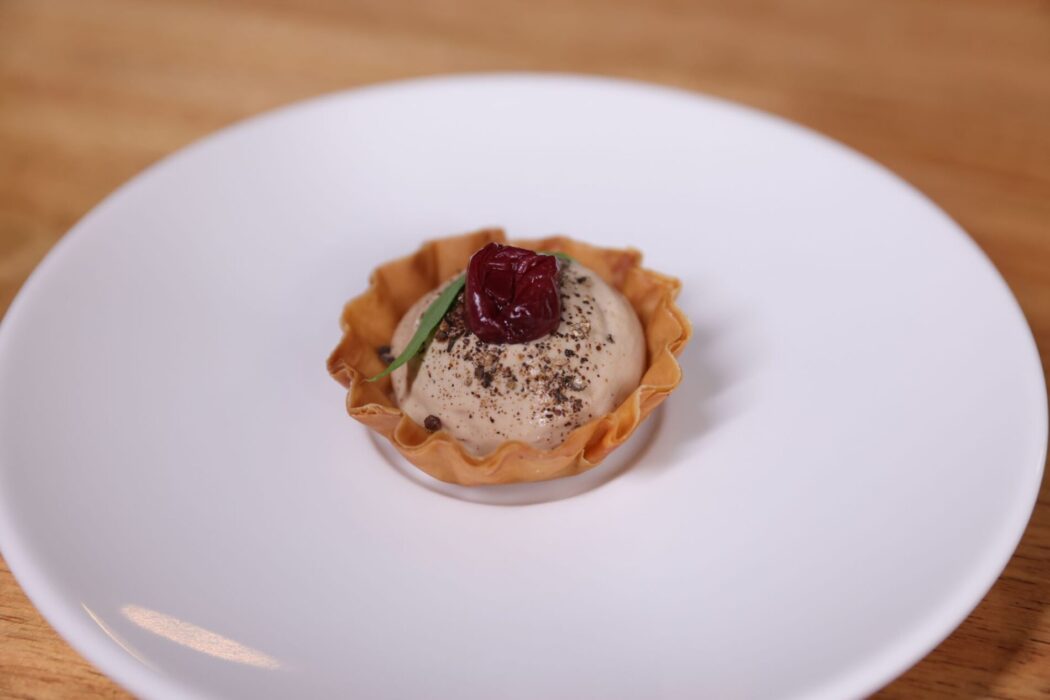 Dubai Food Festival is back and until May 7 Time Out Market will offer AED10 dishes at all of its merchants to commemorate the market's tenth anniversary. Enjoy a wide variety of tiny dishes prepared by some of the greatest chefs in the area.
Expect tantalizing dishes such as Long Teng's Fried Chicken Dumpling, Chicken Liver Pate Tartine from 21 Grams, Reif Kushiyaki's Chicken Sando and Slab's Cocina Mini Quesadilla Birria. Pickl will serve up a Deep Fried Pickl Tub, Vietnamese Foodies a Shrimp Fresh Roll, Masti a heart-warming Vegetarian Samosa and Hummus Kibbeh will be on Liban's menu.
Souk Al Bahar. Until May 7. Visit the website or Instagram
The Smash Room 5th anniversary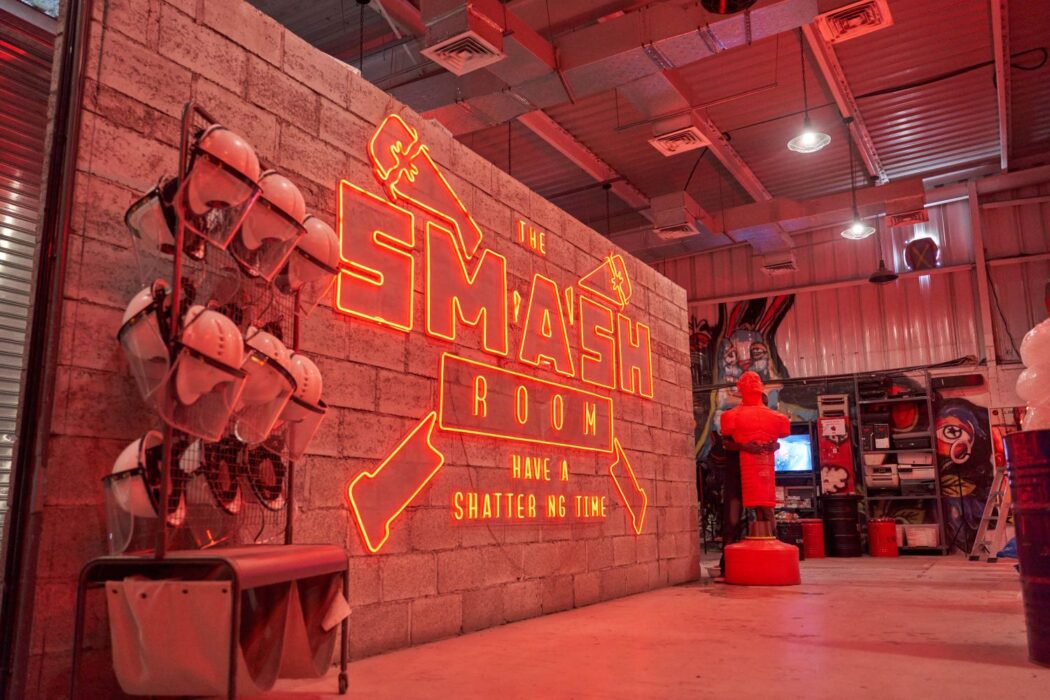 This unique venue is launching a specially tailored package valid until April 29 as part of its five smashing years of success celebration.
The Smash Room encourages you to smash everything in sight, from delicate plates and vases to gadgets and beyond, in order to de-stress, release trapped energy, and simply have limitless fun. The shatter Room offers a unique package that allows visitors to shatter 5 glasses for AED 5 as well as a 25% discount to smash 10 glass items and 1 CPU or printer for those who appreciate the feeling of an adrenaline rush.
Until April 29. 195 Umm Suqeim Street, Al Quoz. Visit the website or Instagram