Spark learning and laughter at FUH Kids Club Back-to-School event on August 25
Embrace the joy of learning and play on August 25, 4pm to 6pm, at Fakeeh University Hospital for the eagerly awaited FUH Kids Club Back-to-School event.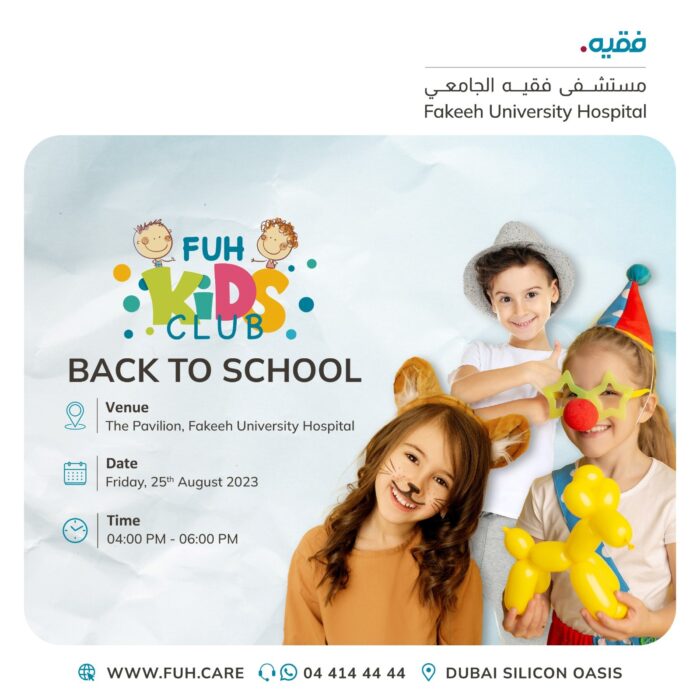 With an enriching lineup of expert-led sessions, thrilling activities, and captivating entertainment, this event ensures a dynamic and health-focused start to the school year.
Secure your child's spot at https://l8.nu/sjaI or reach out for more information via Call/WhatsApp +9714 414 4444 or www.fuh.care. Also available on the FUH Care app.