Swimming Tips
Living in the UAE offers many of us such a fantastic outdoor lifestyle for most of the year. For expats especially, a swimming pool in your apartment building and the sea within a few minutes' drive is one of the many bonuses of living here. As much as this is a huge benefit, it also comes with its own dangers especially if you or your child is unable to swim.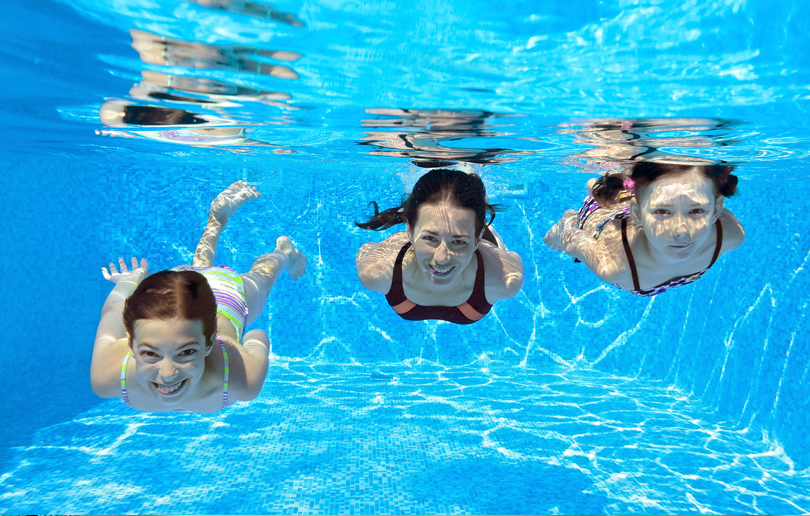 The first essential rule before you get in to a pool (whether alone or with your child) is to know where the shallow and deep ends of the pool are.
The next phase is to ensure your child can enter the water safely either by using the pool steps (and walking backwards down the steps) or by swiveling in to the pool from the sitting position:
1. Stand in the shallow end of the pool with your child in front of you. He/she should be sitting on the side of the pool with legs / feet dangling into the water
2. Whilst facing you, ask your child to twist their hands across the left hand side of their body placing both of their palms flat on the poolside. Their fingertips should point away from the water
3. Slowly – with your assistance – your child should rotate their body 180 degrees so they are facing the side of the pool with their back to you
4. Again with your guidance, your child should gradually lower their body into the pool holding on to poolside throughout.
Next month, we'll look at water orientation and the fun in splashing!