Four fun-packed family day trips in Abu Dhabi
Whether you live in the capital or you're planning a day trip there, here's four family day trips all the family will love.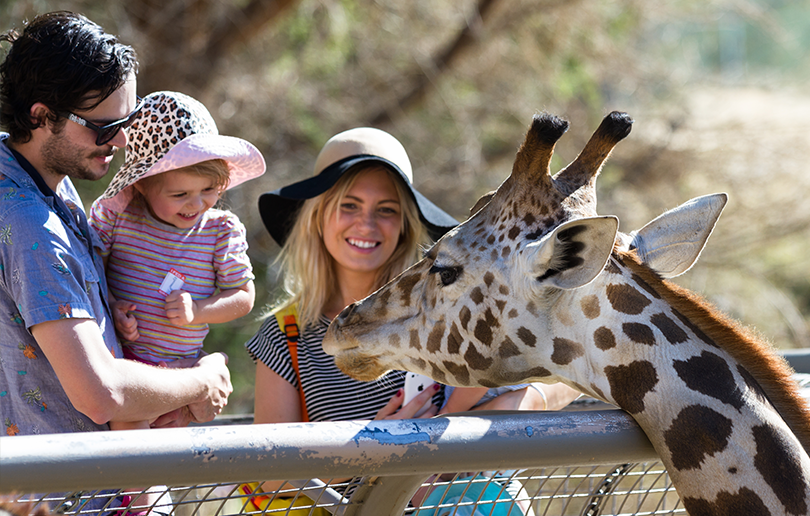 Yas Waterworld
This adrenaline packed waterpark has been open in the capital since 2013. Situated on Abu Dhabi's Yas Island, the park has more than 40 rides and experiences. For older children there is Falcon's Falaj, a huge six person raft ride and Lila Loop, a free fall slide. For the little ones there's Tot's playground and Yehal, the family pool with slides suitable for tots. There's also 13 different cafes, restaurants and private dining options at the park and even a Souk, pearl diving tank and shop and an Arabic calligraphy workshop if you want to take a break from the rides.
Details: A family pass for four from AED 740. Opening hours: 10am onwards, closing time varies throughout the year. For more information visit Yas Waterworld.
Ferrari world Abu Dhabi
If your little ones are full-of-energy, Ferrari world Abu Dhabi is the place to visit.
Children can take the wheel of a miniature Ferrari at the theme park's Junior Grand Prix and the Bell'Italia ride. Elsewhere, there's the Fiorano GT challenge ride for older children and there's the entertaining Red show performance for the whole family.
Details: Day tickets start from AED 230. Opening hours: 11am-8pm. For more information visit Ferrari world.
Arabian Wild Life Park
This animal reserve is the perfect place to see Arabian animals in their natural habitat. Set up by the late late UAE President Sheikh Zayed bin Sultan Al Nahyan, it was created to support the natural eco-system in the area, and to help preserve regional animals at risk from extinction. At Sir Bani Yas, where the park is situated, there's also a range of restaurants and hotels should you wish to extend your visit.
Details: For more information, visit Sir Bani Yas.
Al Ain zoo
Situated in the emirate of Abu Dhabi, 1 and a half hours drive from the capital, Al Ain zoo is a stalwart family attraction in the UAE. The zoo has the biggest collection of wild animals in the country and offers a range of wildlife education programmes too, focused on the conservation of endangered species. There's also safari tours available, for those feeling more adventurous.
Details: Tickets start from AED 10. Opening hours vary throughout the year. For more information visit Al Ain zoo.