Souk Al Marfa: September events line-up 
Souk Al Marfa, the city's largest waterfront marketplace, lets families experience a jam-packed 11-day programme featuring non-stop action in the areas of food, art and culture, automotive and more! Running from now until the 18th September, the exciting line-up has something to everyone, from foodies and families to art and car enthusiasts.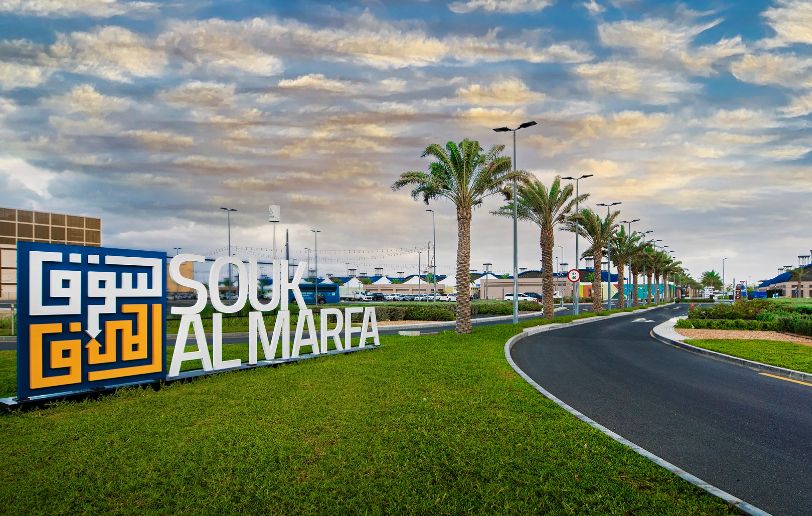 Art Festival
Souk Al Marfa is hosting the art festival of every art lover's dream! With over 90 international artists, the exhibition will display a gallery of masterpieces at the destination's Ace Carpet Market from 10 to 18 September
Discover unique pieces from renowned international artists including Iranian artist Ahmad Rukni, Pakistani emerging artist Alia Amin Abdulhaq, well-known Armenian artist and graphic designer Jivan Hovhanissian, self-taught Ethiopian artist Brook Yeshitila and many more. Set to deliver an immersive and interactive experience, the gallery will also feature live music, live wall painting and a fashion show on 10 September from 5 pm to 10 pm.  Families can take part in painting classes and competitions for children on 17 September from 5 pm to 7 pm.
From contemporary and modern art to traditional and Islamic paintings, the art festival is a must-visit art gallery and an exhibition of choice for art collectors and enthusiasts to purchase the pieces, with artworks starting at AED 500.
Food Festival
Treat yourself to an authentic culinary journey straight from the streets of Asia, from 8 to 18 September and indulge in a food tasting adventure featuring delectable cuisines from Japan, Thailand, Korea, Indonesia, India, Pakistan and the GCC. Don't miss out on Souk Al Marfa's hidden F&B gems, its dynamic Asian street food and its signature drinks.
The vibrant festival will also house live music and DJs, activities for children, various live performances and more, running across select weekends from 9 to 11 September and 16 to 18 September. 
Super car show
Revel in the engine roars of over 150 world-class supercars on display along the outdoor waterfront destination on 10 September from 4 pm to 10 pm. Catch the UAE's coolest modified super cars compete in 12 categories as part of the UAE Car Clubs (UCC), from best classic cars to best airbrush, best engine, best sound system and more.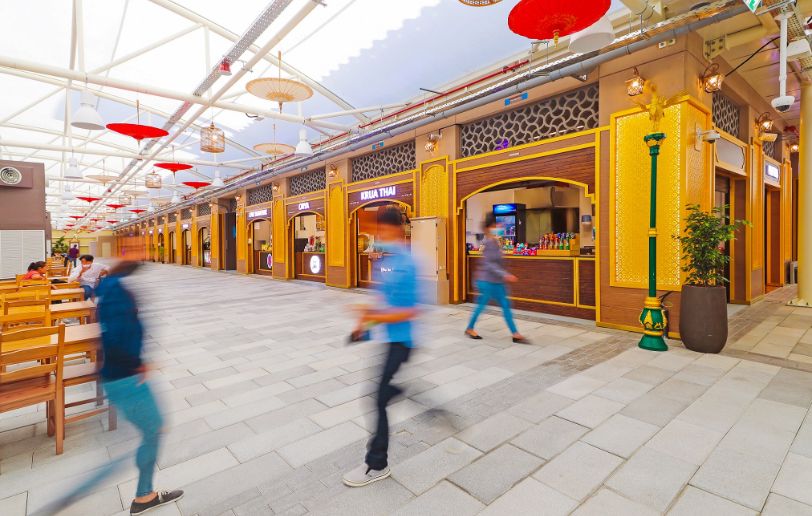 Weekend activities for kids
With schools back in full swing, treat the little ones to a weekend of fun featuring roaming entertainment, magic shows and workshops from 10 to 18 September. Families can also enjoy dance performances and cultural workshops from the Korean Community, running on 17 and 18 September.
Spend and win!
Win big with Souk Al Marfa until 17th September! Spend AED 150 or more for the chance to be one of two lucky winners every day and walk away with a dreamy one-night stay with bed and breakfast at Centara Mirage Beach Resort Dubai. Spend AED 100 at any of the retailers at Souk Al Marfa for a chance to win a nifty hamper featuring the marketplace's most popular products, worth AED 250.
More than 950 shops currently operate at Souk Al Marfa with another 200 set to open soon across various categories such as carpets, lights, spices, fashion, electronics, as well as the authentic Thai and Persian markets.
Souk Al Marfa's operating hours are 12 noon to 12 midnight from Sunday to Thursday, 2 pm to 2 am on Friday and 12 pm to 2 am on Saturday.