The best kids Winter camps in Dubai
Here's a rundown of the best Kids Winter camps in Dubai. Whether you're looking for an educational camp, sports or simply some festive fun, we've got you covered.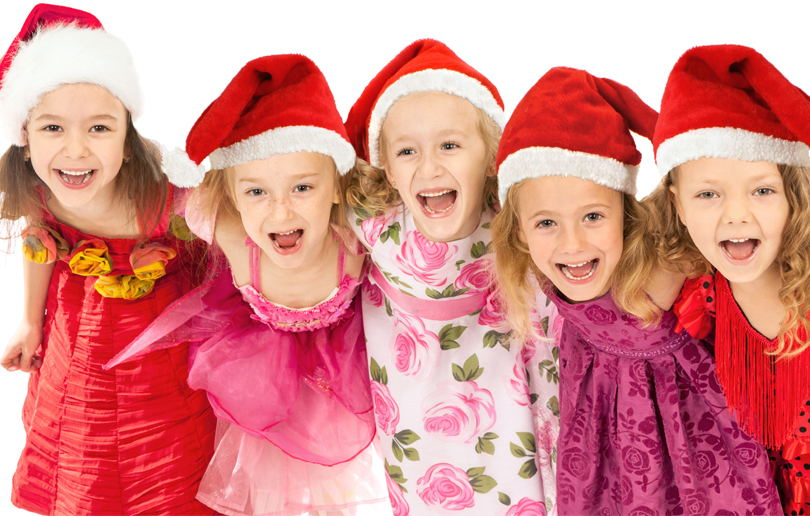 Flip Out Dubai
Does your child have plenty of energy and a love of sport? If so, Flip Out Dubai's Winter camp could be the perfect place for them this December. They'll be able to enjoy trampolining, parkour and 3D wall-running. There'll be plenty of other activities too, including bubble soccer, archery tag, dodgeball, volleyball, football and basketball.
Details: the camp will run from December 17, 2017 – January 4, 2018. The Winter Flip Camp will take place every Sunday to Thursday from 9:30 am – 2 pm. Children five years old and up can join, with prices starting from AED 140 per session. Snacks will be provided. For more information, call 600 567 568 or visit www.flipout.ae
Kids HQ
This festive season Kids HQ are hosting a Christmas-themed Winter camp. Activities include arts and crafts, music time, gym time, fun science, storytelling, a short movie and a lot more – all related to Christmas.
Details: the camp will run from December 17th-21st and 24th – 28th 2017, 9 am until 1 pm. AED 100 per day and AED 800 for two weeks with a 10% sibling discount. Suitable for children aged two to six years old. For more information call 04 379 4233.
Al Forsan International Sports Resort
This sports-themed Winter camp offers fun activities for children aged four to 14 years old. Kids and teens can enjoy participate in full days of active, indoor, and fun activities to keep them entertained and engaged throughout the school holidays while they learn sportsmanship, teamwork and living a healthy lifestyle while having lots of fun. The camp is split up into three groups, yellow (4-5 years) orange (6-7 years) and blue (8-14 years).
Details: the camp will run from 17th December 2017 – 4th January 2018. Sundays through Thursdays, 9am-3pm with early bird (7.30am-9am) and late stay (3pm-5.30pm) also available. For more information, please call 800 25367726.
Children's Oasis Nursery
For the youngest members of the family, there will be a fun festive camp running this December at Children's Oasis Nursery. Designed for children ages two to four the week-long camp will include a range of activities including festive decoration and card making, music and movement classes, baking classes with festive treats and a festive party.
Details: the camp will run from 17th-21st December 2017. Open to all children aged 2-4 years old, including those who aren't enrolled in the nursery. The camp will run from 8 am to 5 pm daily with the option of a half-day session from 8 am to 2 pm. Prices start from AED 630 per child for two half days and AED 730 per child for two full days and go up to AED 1,120 per child for five half days and AED 1,340 per child for five full-day sessions. Both half-day and full-day sessions include a hot and nutritious lunch by Pinch Gourmet. For more information, call 04 379 0790.
Adventura
One of the best Winter camps for kids to enjoy the fresh outdoor weather this festive season.
Located in Mushrif Park's Ghaf tree woodland, the park will be holding an exciting and action-packed schedule to keep students of all ages thoroughly entertained. Aventura Camps are designed and based on outdoor adventure, and activities are about just that. Suitable for students ages 7 – 17 years old, the Winter Camp includes group games and team-building, survival and nature activities. Students will get to tree-surf, zip-line and rope-cross, also enjoying the other activities available at the horse stables, swimming pool and planetarium.
Details: Aventura's Winter Camp is priced at AED 2,250 per week and will run from 17th –21st December 2017 and 31st December 2017 until 5th January 2018 from 9 am to 5 pm. Price includes breakfast and lunch. For more information, call 052 178 7616 .
Cloud 7
Allow your child to explore yoga and art at this fun Winter camp. Activities include candle-making, t-shirt painting, ceramic painting and soap making, along with dance classes, yoga for kids, and fun 'mad science' experiments. Winter Camp at Cloud 7 is suitable for kids ages four to ten years old and runs weekdays from 10 am to 3 pm. You can sign the kids up for one day, one week, or more. Each week will have different themes so, rest assured, they'll never get bored.
Details: 17th December 2017 to 4th January 2018. AED 140 per day or AED 650 per week, including lunch. For more information, call 04 510 8317.
Le Petit Palais
At Le Petit Palais kids can take part in arts and crafts, cooking, dance, yoga and more this Winter season. All kids aged three to 10 years old are welcome to join.
Details: 17th December 2017 to 4th January 2018. Camp runs weekdays from 10 am – 3 pm and costs AED 140 per day or AED 650 per week. For more information, visit info@lepetitpalaisdubai.com
If you enjoyed this article you may also like this story on the best Winter family activities in Dubai.