Summer Camp at Babilou Umm Suqeim
Deborah Batt from Babilou Umm Suqeim talks about why you should pick Babilou's summer camp this year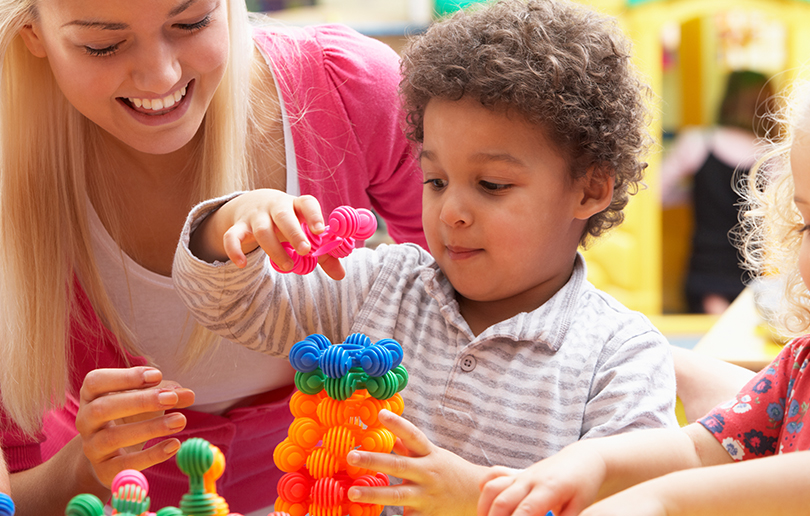 The heat is starting to kick in, and the school year is almost over, and you're panicking because obviously, you don't get three months off in summer. You might be asking yourself what are the benefits of sending your child to Summer Camp rather than staying home with a nanny?
Well firstly attending a nursery is an excellent way to develop your child's social and communication skills.  Summertime in Dubai can make it difficult to socialise with other children but at Summer Camp they have other children to play with, learn from and talk to.  Children's communication skills usually develop very quickly when they are in a nursery environment.  Additionally, the teachers will be reinforcing important social skills like sharing, taking turns and helping other children.
Nurseries also have resources which are specifically designed to stimulate children and offer them wide and varied learning and development opportunities.
Nurseries offer much more varied resources than can usually be offered in a home environment and at Babilou Umm Suqeim our specialised, high-quality fittings and equipment provide a stimulating and exciting environment where every child has the opportunity to develop to their full potential.
There is considerable research into the benefits of an early years' education and child development professionals highlight that from the ages of birth to five-years-old are crucial periods in a child's education and development. Enrolling child in a preschool programme for even a short period of time will help to lay the foundation for academic life, social skills, as well as build self-esteem in a child.  So by attending our Summer Camp your child will be laying firm foundations to allow them to reach their full potential in many key areas of development.
Babilou nurseries only employ qualified staff, with no nannies or babysitters, so by attending Summer Camp your child is interacting throughout the day with teachers who are fully trained in all aspects of child development and who are experts in planning activities that offer multiple learning opportunities to keep the children engaged.
The nursery also has to meet national regulations around safety, sanitation, staffing levels, space issues and more so you know that your child's safety is assured. At Babilou every member of staff has paediatric first aid training and we also employ a specialist School Nurse.
And finally, our Summer Camps are fun! Children learn through play and we plan lots of exciting, stimulating, summer-related activities to give the children every opportunity to learn and develop whilst playing and having maximum fun.
Babilou Umm Suqeim nursery is housed in a purpose-built villa with lovely bright and spacious classrooms furnished with high-quality nursery furniture and equipment.
As well as our classrooms we have plenty of additional areas to stimulate our children including an indoor gym, library and sensory room.  We also have a large, fully equipped outdoor play area, wet room and gardening area. It is a perfect environment to encourage learning and development for our little ones. So why not contact us now to discuss enrolling your child for Summer Camp?
The nursery is located in Al Manara close to the Al Wasl Road/Al Thanya Street junction near the J3 Mall making it easily accessible from Sheikh Zayed Road and therefore all areas of Dubai. The nursery opens from 7:00 am – 6:00 pm Sunday to Thursday and we have a number of attendance timings to allow maximum flexibility for parents. Children can be enrolled from 8 weeks to 4+ years old and can attend for 2, 3, 4 or 5 days per week.  The Summer Camp fees also include Babilou Gourmet catering so no need for you to worry about packing a lunchbox.We can't wait to welcome your child to Babilou Umm Suqeim and give them the best Summer Camp experience possible.
Details: for more information call 04 381 0660 or 056 844 6670, or email deborah.batt@babiloueducation.com
If you enjoyed this article, you may like this story on free soccer lessons in Dubai.