There's a new must-visit indoor kids entertainment zone in Dubai
Don't let the soaring temperatures in Dubai stop you from enjoying outdoor activities with family and friends.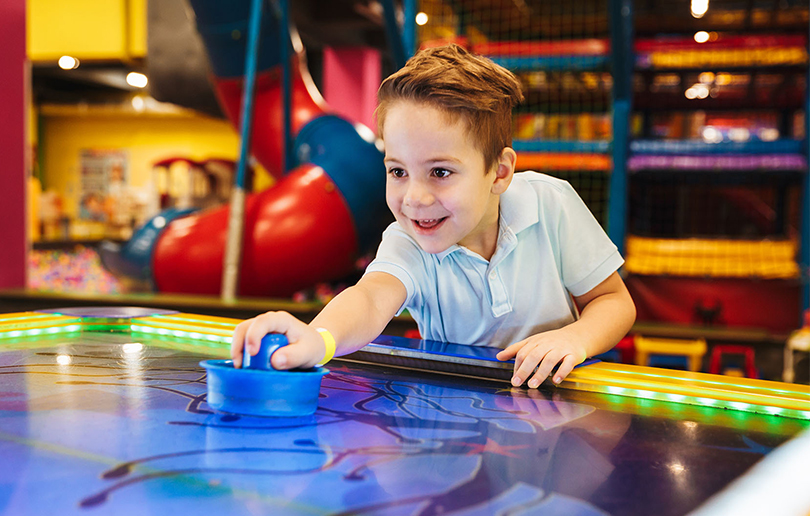 City Centre Deira is turning down the heat and bringing the outdoors inside with the 'INDOORS' kids entertainment zone – a dynamic retail and F&B pop up concept in the mall that will make your visits to the mall even more fun while nurturing homegrown brands and unique street food concepts, from August 24.
City Centre Deira will transform 1,300 sqm area on Level 2, next to Sharaf DG, into an eclectic hangout where residents and tourists can shop for the latest fashionwear from on-trend local brands, nosh at some of the most innovative UAE-based street food stalls and spend hours playing arcade games and watching movies on beanbags in the entertainment zone.
With string lights overhead, vibrant installations and urban murals, and communal tables for casual get togethers, City Centre Deira's 'INDOORS' is set to become a must-visit attraction in Dubai, capturing the essence of a laid-back open-air fair to take visitors on a multi-sensory journey from 10am until 10pm on weekdays and until midnight on weekends, and is free to enter. The will have a lively F&B area, retailers' space and a gaming and movie zone to cater to everyone from parents and millennials to its tiny visitors.
City Centre Deira will also be introducing visitors to 16 unconventional street food concepts, which they can enjoy while being entertained by street performers every day.
There will be plenty of hands-on activities to keep kids occupied with a separate zone within 'INDOORS' for carnival and arcade games powered by Magic Planet. For the uninhibited, a karaoke corner has been set up where visitors can gather their family and belt out the latest tunes for laughs.
For more information, visit citycentredeira.com.
If you liked this story, you may also be interested in reading about our top pick of things to do during the Eid break.