A lesson in healthy competition at Kings' School Nad Al Sheba
At Kings' School Nad Al Sheba, there's more to PE lessons than just the physical benefits.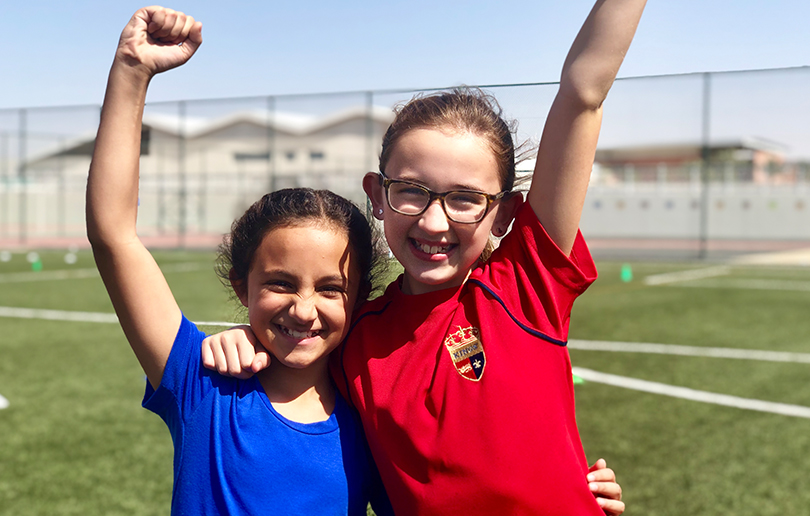 Access to inclusive and diverse physical activity and sporting opportunities inspires lifelong learning and enthusiasm and, in PE lessons, the foundations for this are already being built in your child's FS years when play is a favourite way of learning.
As a child's journey along their sporting pathway continues, in nurturing their development as well-rounded individuals it's essential to occasionally expose them to the ups and downs of 'healthy competition' while maintaining a fun, positive and stimulating environment. Events like House Sports Days are a fantastic opportunity to do just that.
Life is filled with competitive experiences, some very subtle and some dangerously explicit and, at the early stage of a child's life down to us to make competitive moments 'healthy'.
Unhealthy competition is when the sole purpose of an activity is to be better at something than somebody else, with a 'win at all costs' mentality. In contrast, 'healthy competition' shifts the focus to improving ourselves by achieving personal goals whilst learning and developing new skills.
House Sports Days at Kings' school Nad Al Sheba embody the spirit of healthy competition by giving children the opportunity to represent their respective house alongside and against their peers in a positive setting, and develop invaluable teamwork skills.
Year 1 and 2 House Sports are all about co-operative team games and developing a child's critical social skills through interaction, plus the value of hard work, fair play and self-efficacy. The more individual nature of the Years 3 to 6 Sports Day additionally builds on a child's inner determination and drive to better their performances in each technical athletic discipline.
Ultimately, for all participants, the most important message is that healthy competition helps us learn to win and lose with equal measures of grace.
Details: For more information about Kings' School Nad Al Sheba, visit the website. To hear more from the school's teachers, click here.