UAE school spotlights healthy living, diabetes in new initiative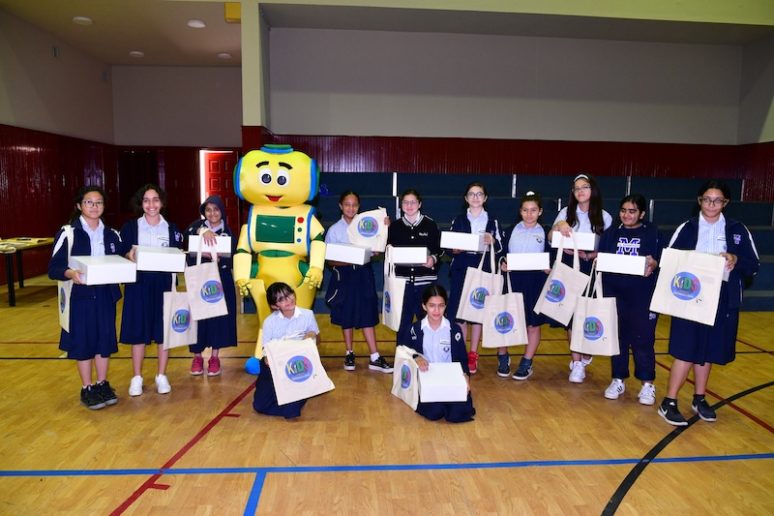 More than 400 UAE students were taught the importance of healthy living and its impact on diabetes during a specialist programme at Al Mawajeb Al Barsha this week.
The "Kids and Diabetes in Schools" (KiDS) programme, an initiative under the UAE Ministry of Health & Prevention (MOHAP) in partnership with Sanofi, the International Diabetes Federation and the International Society for Paediatric and Adolescent Diabetes, is tailored to make the subject of diabetes both easily accessible and relevant to students' everyday lives.
Running for a full school day at Al Mawakeb school, Al Barsha branch, an international school established in 1997, KiDS created an exciting environment to learn about diabetes. Included in the agenda was education about type 2 diabetes, explaining how this form of the disease is associated with obesity and a lack of physical activity. The day also explored type 1 diabetes and the ways to manage it.
Helping to get the message across to the pupils, the various activities taking place utilised materials that included colouring books, stickers and storybooks. Games were also incorporated to impart the KiDS lesson.
"Creating awareness on diabetes has become imperative in schools. At Al Mawakeb, we are devoted to ensuring the health, safety and wellbeing of all our students and committed to grooming inspired and healthy learners who emerge as productive members of society. We firmly believe that we must work together with parents, healthcare providers and the community to provide a supportive educational environment for all and hosting the first KiDS programme for this year is a great addition to our schools diabetes management plan." said Mr. Moussa Chahbaz, Al Mawakeb Al Barsha Principal.
Al Mawakeb was the first private education institution the KiDS project travelled to in 2019. The project will expand further by reaching additional private, as well as government, Arabic and English schools this year.
Details: For more information about the KiDS project, visit: www.kids.idf.org.