Recipe: Chicken Tortilla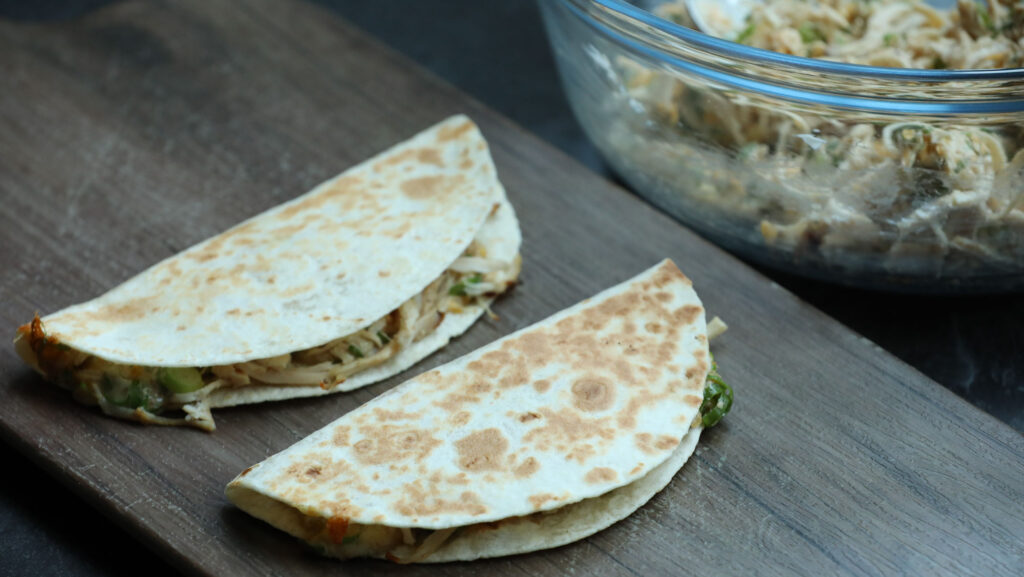 This recipe serves 2 people.
Ingredients:
4 flour tortillas (medium-size)
300g chicken breast, baked and shredded
1/3 cup cheddar cheese, grated
1/3 cup swiss cheese, grated
3 tbsp sour cream
1/4 tsp garlic powder
¼ tsp cumin powder
¼ tsp cinnamon powder
1 cup spring onions, chopped
¼ tsp salt
Pinch of fine lemon zest
Method:
STEP 1: Mix all the ingredients in a mixing bowl, except the flour tortillas.
STEP 2: Heat the tortilla in a non-stick pan over medium heat and place equal amounts of mixture on each.
STEP 3: Fold and leave for 1 min to cook then flip over to the other side for 1 min until lightly crispy.
STEP 4: Cut into halves, or serve as is with sour cream and your favourite condiments.
Tip: Instead of folding the tortilla, you could also make it as a roll and have it as a taquito!
With thanks to Rohan Ariyasena, Executive Chef at Eggspectation
Here's another super easy and delicious recipe you might want to try
Photography: CPI Media Group