These gorgeous boutique balloons make the perfect baby shower gift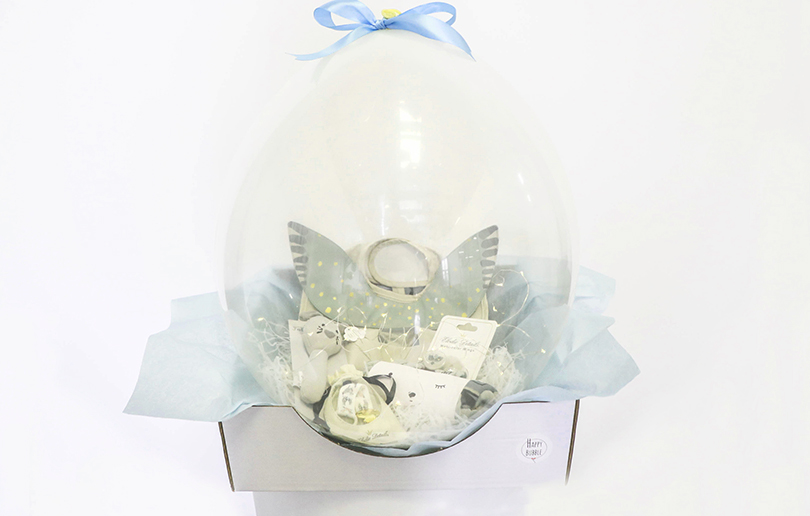 Make wrapped gift boxes a thing of the past, and impress your girlfriends with Happy Bubble's new gift balloons.
If you're planning a baby shower over the coming months, this new innovation makes unwrapping a gift as fun as receiving it.
Using a balloon to contain small gifts, ideally trinkets that fit through a 12-centimeter opening, the recipient "unwraps" their gift by popping the balloon. Customised messages can be printed on the balloon, although nothing is more tempting than a balloon that says pop me!
Ideal for bridesmaid proposals, baby showers, birthdays, anniversaries and small product launches – Happy Bubble's gift balloons are Instagram gold.
"Changing the way gifts are presented, we wanted to introduce a classy alternative to the gifting world. We're known for our bubble balloons and this new product is another feature in Happy Bubble's hat" says founder Bahaneh.
Happy Bubble's gift balloons cost AED 135 (exclusive of 5% VAT). Customers are requested to drop the trinkets off to Happy Balloon's studio a day in advance. Gift balloons require a notice of three days or more.
Happy Bubble's quirky collection also features bubble balloons, giant balloons, balloonfetti, balloon pops, gender reveal balloons, organic balloon arches, indoor balloon drops, balloon cake toppers and balloon installations.
Details: For more information, visit the website.