Ladies-only relay race is heading to Dubai
Following its incredible success in Abu Dhabi, the Daman Challenge Ladies Dash is heading to Dubai for the first time in March.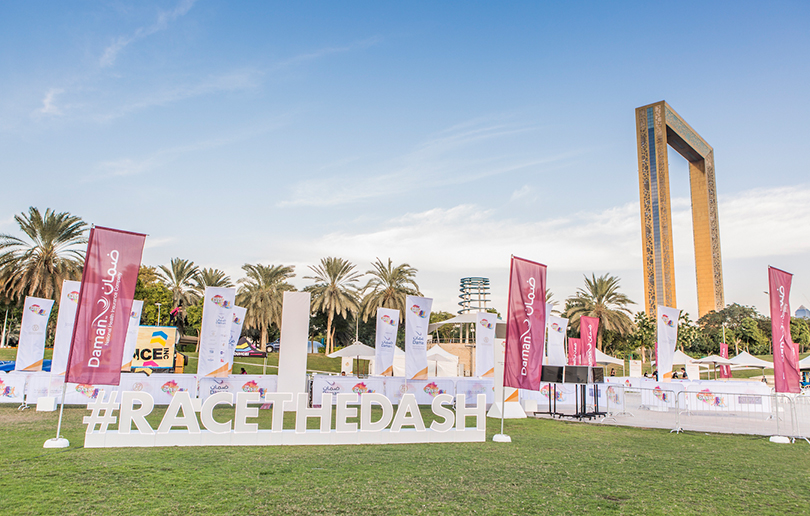 Described as a "fun run with an exciting competitive and collaborative edge," the race aims to empower and encourage fitness goals among ladies in the UAE, in the lead up to International Women's Day.
Race day will kick off at 4pm on Tuesday 5 March for registrations and access to the Activity Village and Main Stage sessions, before the race begins at 6:20pm at Zabeel Park, Dubai.
On the day, as well as an awards ceremony with prizes and competitions, ladies can head to the Main Stage to take part in a Zumba class and other sessions, or visit the Activity Village bursting with thrilling fitness sessions, games and challenges. Tips & Toes will be giving out free neck, head & shoulder massages to participants.
Don't have a group? Individuals can sign up to be placed into groups with fellow single participants. Teams and individuals can easily register on the website: http://www.racethedash.com/ladies-dash-dubai/.
There is also an opportunity for the kids to get involved, as the Daman Challenge Dubai Mini Dash, which will be held for kids aged 5-13, takes place this Saturday (2 March) at Creek Park Dubai.
Details: Prices starting from AED 60 for kids and AED 120 for ladies for early bird tickets. Please visit http://www.racethedash.com for more information on both races.