This new Dubai spa is offering a FREE 30-minute treatment!
Fancy some free pampering this month? Qua Spa at the newly-opened Caesars Bluewaters Dubai is offering a complimentary 30-minute Iyashi Dome trial session until 10th February for guests.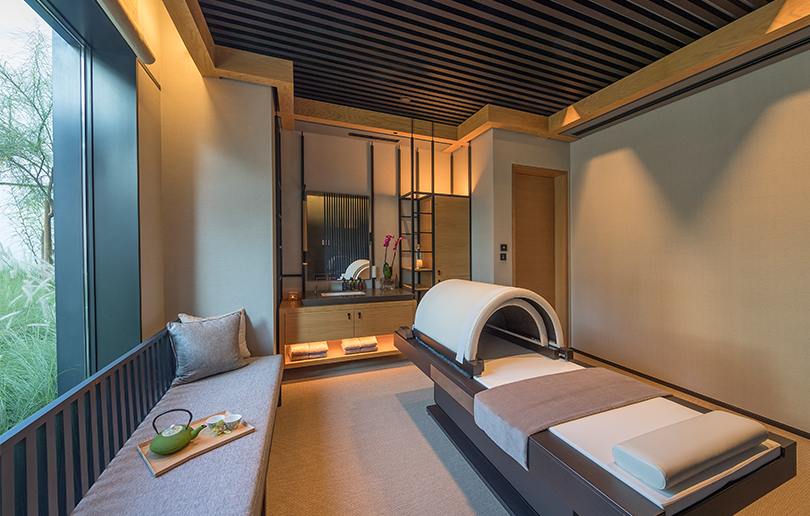 The launch of the unique lyashi Dome treatment marks the first of its kind in the UAE. Inspired by traditional Japanese practice, 'Suna Ryoho' – where the locals bury themselves in the sand near hot springs on the beach to eliminate toxins – the treatment device uses cutting-edge technology to deeply cleanse the body, restore its balance and gain efficient and long-lasting slimming effects.
Lasting 30-60 minutes, the patented Black Carbon technology stimulates the body with long-wave infrared rays eliminating up to 1200ml of water and unwanted toxins, burning up to 600 calories per session.
Positive side effects such as weight loss and the reduction of cellulite, improvement of the skin quality and anti-aging – make it a must try for wellness connoisseurs looking for a serious detox.
Relaxation is paramount at Qua Spa, where an elevated spa experience promises to lift guests above the realm of modern-day stresses and transports them to a one-stop destination for wellbeing and beauty.
Designed as a sanctuary fit for royalty, Qua Spa takes a holistic approach to enhance emotional and physical balance centered around five elements for perfect 'Qi' or energy.
Boasting eight treatment rooms including two rooms for couples, signature facial and massage treatments, relaxation lounge and male and female facilities with rock saunas, aroma steam rooms, experience showers and ice fountains – Qua Spa offers an intimate spa experience like no other.
Details: To help celebrate the launch of Qua Spa, guests can experience a complimentary 30-minute Iyashi Dome Trial Session until 10th February 2019 by calling to book on 04 556 6666.