Pet parents! There's a puppy pilates class in Dubai this weekend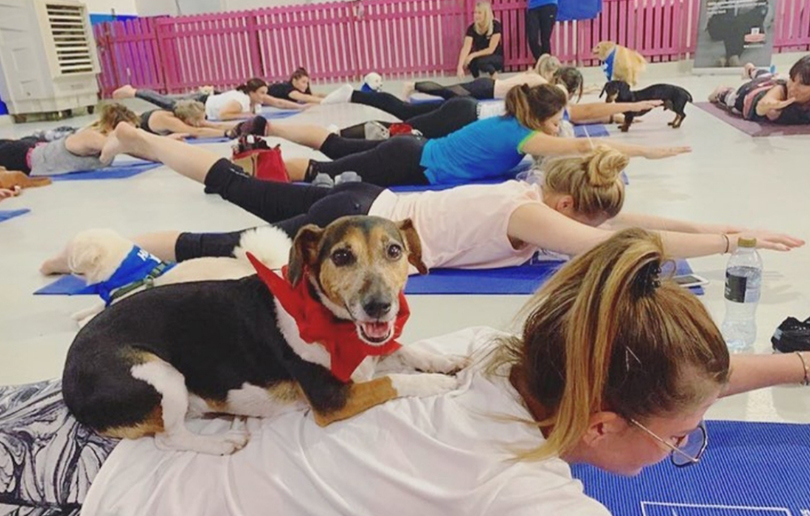 Looking for a fun way to bond with your pet?
The Hill's Science of Happy Pilates class, taking place this Saturday 12 October, will offer you exactly that.
The hour-long pilates session takes place at The Petshop in DIP and will offer owners to stretch with their pets.
The social strengthening session is taught by Pilates instructor Kirsty MacPherson-Wright and run in partnership with The Animal Agency & Hill's Pet Nutrition UAE.
Hill's motto is when you feed your pet Science Plan, you'll see measurable differences in your pet's health that can lead to a real change in their happiness — bringing pet parents more moments of overwhelming happiness that come from being the healthiest they can be.
Better than anyone, they understand that correlation. That's why they precisely prepare and measure the healthful nutrients that go into Science Plan. The true gauge of their food's quality is in the tail wags and ear perks – they call it the Science of Happy
Hill's Science of Happy classes will appeal to owners with young pups, small and medium dogs. The class is free and will be available once a month, taking place at various locations.
All you need to do is book via email enquiries@animalagencyuae.com and provide a copy of the dog's vaccination book ahead of the event.
Details: The pet pilates class will take place this Saturday, 12 October, at The Petshop in DIP.