The Pet Shop Dubai to host World Animal Day celebration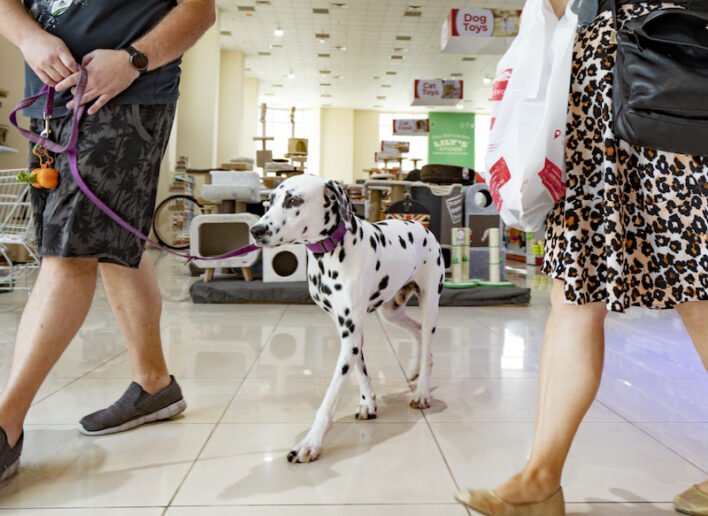 If you're a family of animal lovers, head down to The Pet Shop at Dubai Investment Park this weekend to celebrate World Animal Day for what promises to be a fantastic family event filled with furry friends, interactive vet sessions and adoption opportunities galore!
Across the weekend (October 4 and 5), The Pet Shop will host two adoption days, in partnership with Stray Dog Center UAQ and Kittysnip, at the DIP store. If you've been searching for your new best friend, the doggy adoption day on Friday could be where you finally meet your family's new addition. Or, if you're a fan of felines, head to the cat adoption session on Saturday.
In addition, The Pet Shop will host a live session aimed at educating customers on pet care on Friday, taking place from 12pm – 2pm.  Pet trainers will be present to tell you all there is to know about owning a pet, as well as how best to take care of them on a day-to-day basis. An interactive Q&A with professional veterinary doctors "Pets and Vets" will follow alongside a raffle where one lucky guest will win six months free grooming for their furry friend. Kids can enjoy getting their cute little faces painted, and pose for a picture or two at the photobooth.
For every transaction made during the World Animal Day weekend, The Pet Shop will donate a bag of food to partnering organisations Kittysnip, Stray Dog Center and Animal Action UAE. Customers are also welcome to purchase items from the store and drop them at the donation stands at the front of the store.
Following this activation the Pet Shop will be launching its Unsung Hero Initiative to celebrate all the heroes in the city who strive to rescue animals on the street.
Details: For more information, visit the website.