9 remote learning apps to try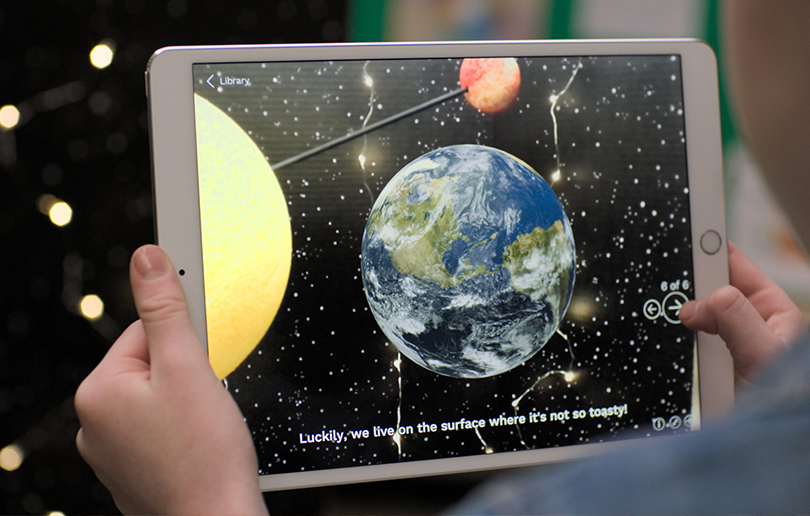 Here's a list of some of the top remote learning apps available on the App Store for your kids to enjoy at home.
Best for: Reading and learning
This digital library for kids allows them to explore their interests and learn with instant and unlimited access to thousands of ebooks, audiobooks, learning videos, and quizzes for ages 12 and under. The app is offering free worldwide Remote Student Access to Epic until the end of the school year by teacher invitation.
Create your own flashcards or choose from millions created by other students through Quizlet – a super easy way to study, practice and master what you're learning.
Why not spend an afternoon brushing up on statistics, or discovering how the Krebs cycle works? With Khan Academy's virtual library, you can. It's available to everyone free of charge, and offers thousands of interactive exercises, videos, and articles at your fingertips. Practice exercises, quizzes, and tests with instant feedback and step-by-step hints. Students also have the opportunity to follow along with what they're learning in school while practicing at their own pace.
Best for: Augmented reality
Looking to take up a new language during these testing times? Rawdati was amongst the first Arabic language augmented reality apps to launch, and teaches pre-school students letters, numbers, colours, shapes, planets, and stories in a fun and engaging way.
From Ancient Greece to Mars, toasters to jet turbines – Jig Space allows children to dive through dozens of 3D jigs, satisfying their curiosity and bringing learning into the real world.
Best for: Coding
This app allows children to express their imagination – creating games through coding, turning drawings into animations and building anything else they have in mind.
Strengthen your child's educational foundation with step-by-step tutorials that teach kids coding in a way they enjoy. Your child will learn as they build games and apps, modify Minecraft, program drones, control micro:bit, and even explore STEM.
Best for: Connecting with classmates
ClassDojo ClassDojo is a school messaging and portfolio resource, which helps you instantly communicate and engage with all families and students so that you can keep building relationships and a positive culture while school is closed.
Seesaw is a platform that empowers students to demonstrate and share their learning. Meaningful learning can happen anywhere, and this app provides the resources to support effective remote learning experiences for students, teachers, and families.
If you enjoyed this article, you may be interested in learning about how to keep your kids active during the school closures. Click here for more details.