Innovation in Education: Virtual Open Day – Weds 4th November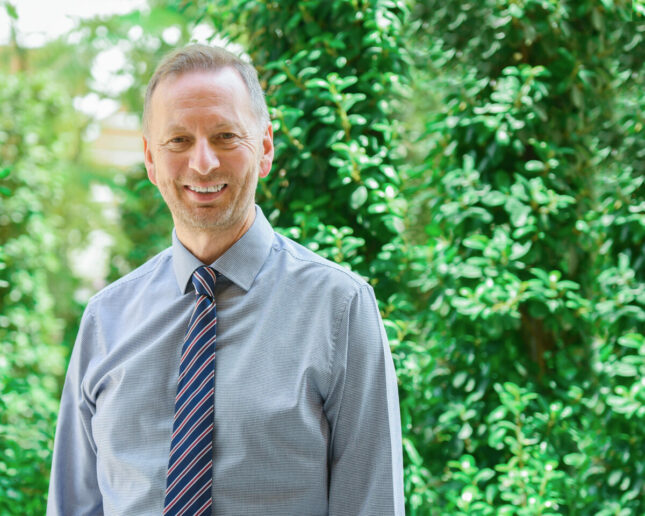 Educational leader and Founding Director of Fairgreen International School, Graeme Scott, shares his vision of "the foundation of an innovative mindset" – developing curiosity, imagination, resilience and self-regulation in students.
Founding Director of Fairgreen International School, Graeme Scott, brings a wealth of knowledge and experience to his role in leading a high performing International Baccalaureate School. He came to Fairgreen after serving for six years as Deputy Head at the International Bangkok School. Prior to that post, he was Principal for seven years at the International School of The Hague, in the Netherlands. His primary focus as an educational leader combines sustainable and ethical learning with academic achievement. 
What inspired you to become an educator?  
Both of my parents were teachers and I loved the stories they shared when they came home.  They were passionate about teaching and clearly loved what they did. These were probably the first sparks of interest for me. The idea of making a positive impact in a child's life was the clincher – and it is still the most important element for me. 
What drew you to the role of Director of Fairgreen? 
The compelling reasons were the idea of building a culture from the ground up, combined with the excitement of launching an IB school, especially one being developed around the principles of sustainability. I loved my school in Thailand (the International School Bangkok) so I thought I could take the best elements of that school, build a unique culture and infuse it all with sustainability and contemporary skills. 
Our founding organisation, Esol Education, has a track record of promoting and encouraging innovation, so this seemed like a great fit for me and my ideas. In the past three years, we have already accomplished so much, including developing a robust and exciting IB curriculum, creating a culture of care and wellbeing with programming that is helping our students to thrive. Our students are excited about the future and see themselves as the change-makers of tomorrow. They are hopeful, ambitious and full of ideas on how to make the world a better place!
How have influenced the direction of Fairgreen? 
I have always thought that schools should be places of care and learning – in that order.  Students who feel cared for are better learners. I have used research and the science of care to help others see the links between these two concepts and I have worked with our leadership team to recruit a team of teachers who demonstrate an outstanding level of care about young people. 
Another aspect of education I am passionate about is how we can equip our students with the tools and character they will need if they are to flourish. Academic success is too low a bar to aim for. We need to prepare our children for the unpreparable! What do they do when they don't know what to do? Can our children stay calm, think things through, apply some of the skills and knowledge they have learned at school and have the resilience to struggle, and struggle well, with problems that may not have straightforward solutions. It is not what our children know that is important anymore, it is what they do with what they know.  
What are the building blocks of a great school? 
I think any great organisation starts with relationships. To build a network of caring, supportive and positive relationships is essential for any organisation, but even more so when children are involved. The way we all behave towards each other is noticed by children and it influences them.  When a child is educated within an environment of courtesy, kindness and fun, they are far more likely to develop these traits themselves. 
You also need a clear, relevant, ambitious and compelling vision. I believe our Fairgreen Pillars of sustainability; wellbeing; international-mindedness; academic growth and achievement; character; innovation; and social responsibility map out what we value. Our vision and path forward leads from this solid, focused platform. 
A great school is also built upon communication, collaboration and community involvement. Many of our families walk and cycle to Fairgreen, so parents talk with one another and to our teachers and leadership team. There is open communication and transparency, which encourages parents to get involved and support the school. We also seek their feedback at regular intervals, listen and recalibrate when it's warranted. The early development of these initiatives will quickly make a school become great. 
How does learning about sustainability inspire innovation?  
The best and simplest definition I have seen for innovation is from the writer George Couros, "a way of thinking that leads to something new and better."  Innovation isn't necessarily about technology, nor is it just about making things. Developing an innovative mindset in children is critical as we navigate our way through these challenging times. Just like we cannot rote learn our way out of Covid-19, children will need creativity and an innovative mindset to solve the quandaries that lie ahead for their generation. We have to encourage children to think differently and not to fear failure.  
It is so important that we consider and prioritise sustainability as we move forward. We can use the lessons of the past and we can create a solid understanding around what will happen if we do not change our ways, and how we can do better. To quote a good friend of mine who works in the sustainability field, "we need to focus on how cool a sustainable future will be, not on how dark our future might be if we continue the same trajectory." 
This positive, innovative thinking has already inspired some amazing initiatives, but we need more. This is what we are teaching at Fairgreen, to think positively and hopefully about the future, to take positive actions, and to try to make a difference, no matter how big or small.