Mediclinic Deira: World class healthcare on your doorstep
Mediclinic Deira is a state-of-the-art medical facility offering multi-speciality outpatient care both for walk-in patients and patients with appointments.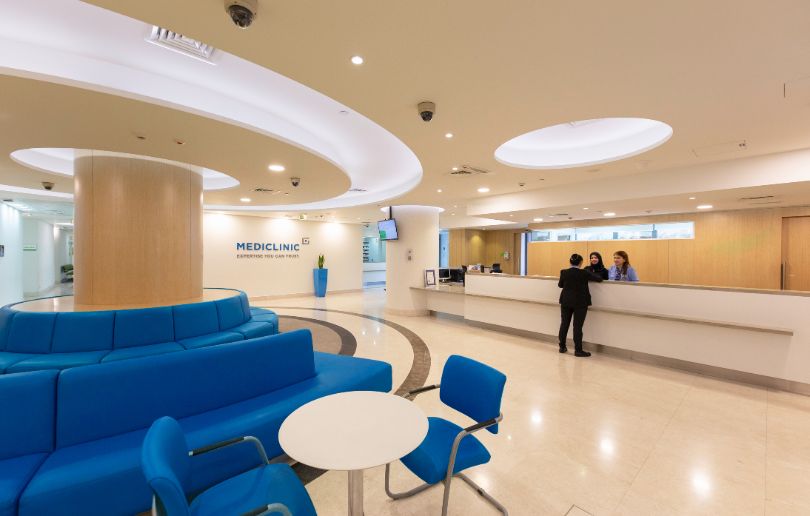 The multicultural team of expert physicians at the Clinic specialise in a vast range of medical fields including:
Paediatrics

Gynaecology

Orthopaedics

Ophthalmology

Gastroenterology

Dentistry and many more

Mediclinic Deira is supported by a Day Care Unit for minimally invasive procedures, as well as an on-site Diagnostic Imaging Centre and Pharmacy. The Vaccination Clinic is open six days a week, for parents to bring their children for their recommended immunisations.  
The clinic is also equipped with state-of-the-art therapies including Femto-Lasik, a refractive procedure that reshapes the cornea to correct near-sightedness, far-sightedness and astigmatism; and miraDry, a permanent sweat therapy solution helping thousands of UAE residents with problems related to excessive sweating. 
Located conveniently within the City Centre Deira office tower, next to the Pullman Hotel, the Clinic is easily accessible with up to three hours free parking in the adjacent mall parking area. 
Their experienced team of doctors and nurses are committed to provide high quality medical care, guidance, support and education to each and every patient. 
For bookings call 800 1999 or visit mediclinic.ae