Three new breakfast spots to visit in the UAE this month
They say that breakfast is the most important meal of the day, so why not kick-start your day with one of these delicious and nutritious treats this weekend? Tag us on Instagram on your next visit @mbcmagazine and let us know what you think!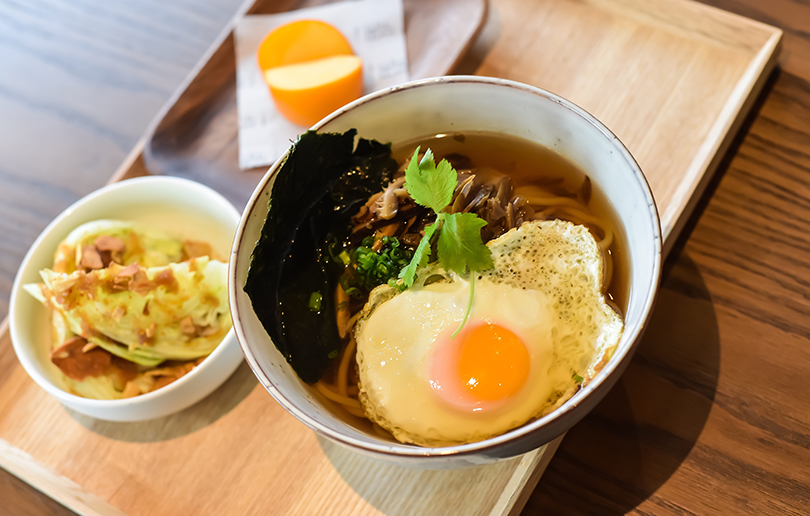 REIF JAPANESE KUSHIYAKI
For a relaxed weekend breakfast with a twist, head to Dar Wasl Mall to dine at this hotspot. Chef Reif is now serving up Wa Cho Shoku, which translates to traditional Japanese breakfast, and features six bento breakfast trays. Take a seat out on the terrace or indoors, where it's calm and relaxed before you peruse the menu. Some of the highlights include the Yasai Ramen Gozen with thin udon noodles, mushroom dashi, fried egg and iceberg wafu; Reif's Singaporean Nasi Lemak with fried chicken wings, sambal, fried anchovies, peanuts and a fried egg; his version of the avocado toast with fork-mashed avocado; and yuzu yoghurt granola chai. We highly recommend the Sake Gozen (Tender miso salmon placed atop white rice, with a side of miso soup, iceberg salad and a Japanese layered omelette) if you're craving something savoury, and the Kaya toast, for a sweet start to the day. The thick toast is topped with a creamy, sweet coconut jam and generous slices of butter. Eat it with the accompanying onsen egg (silky, soft half-cooked yolk) served in a broth that you slowly mix with soy sauce.
Fridays and Saturdays from 9-11:30am. 04 3450761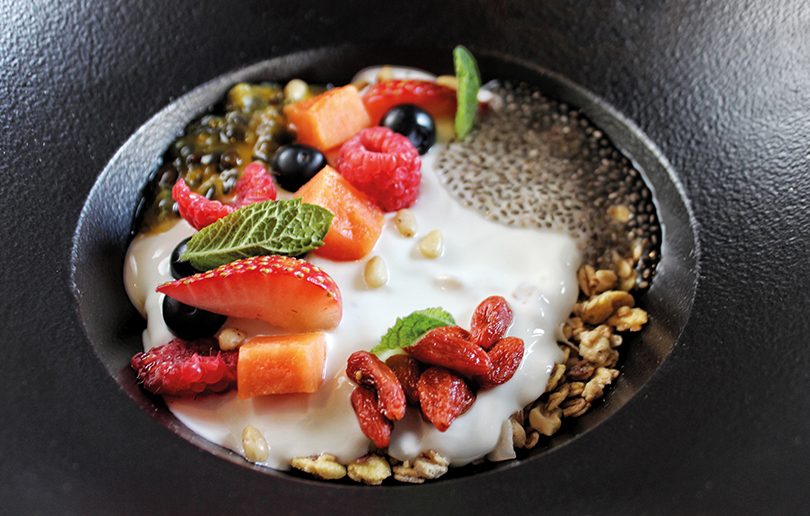 Ketch Up
Health-conscious diners can tuck into an extensive selection of nutritious breakfast options including the Breakfast omelet with smoked salmon and cream cheese, Avo toast with runny poached eggs, organic oats cooked in coconut milk, and a granola bowl with Greek yoghurt and berries. For a substantial offering, opt for the Wake Up Burger that showcase the signature Ketch Up bun with scrambled eggs, beef bacon and eggs benedict with smoked salmon, zucchini and buttery hollandaise sauce. Feeling adventurous? Try the Russian signature breakfast dish Syrniki; cottage cheese pancakes served with sour cream and fresh fruits, or savour the Mexican quinoa with poached eggs and avocado.
Contact 050 750 7424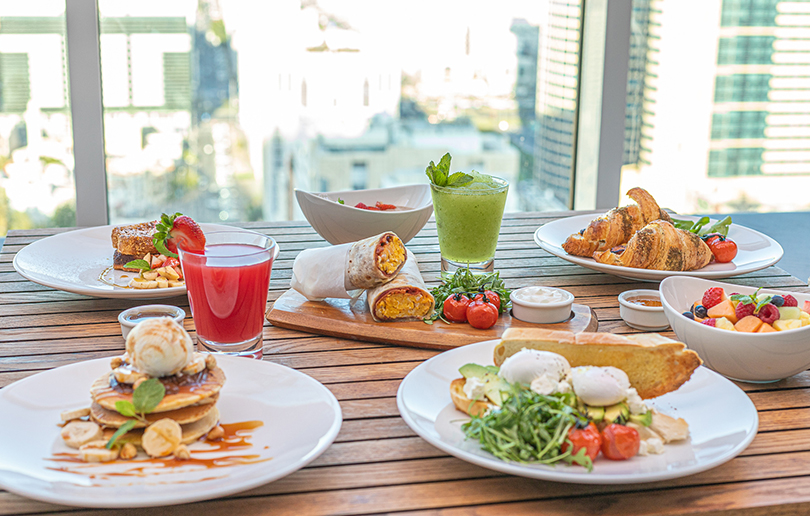 AT25, Marriott Downtown Abu Dhabi
Looking for a sumptuous weekend breakfast? Head over to this restaurant nestled on the 25th floor, to indulge in the a la carte menu featuring dishes such as smokey salmon, Nutella pancakes, crunchy French toast, grilled banana and toasted brioche, and fresh fruit salads. Relax, tuck into good food and take in the views of the capital's city scape.
Friday and Saturday from 9am until 3pm, with access to the rooftop pool. Contact 04 304 7777
To read more of our dining news, click here. Or, to check out our new cooking at home videos, click here!