Recipe: Peanut Butter Cookie Doughballs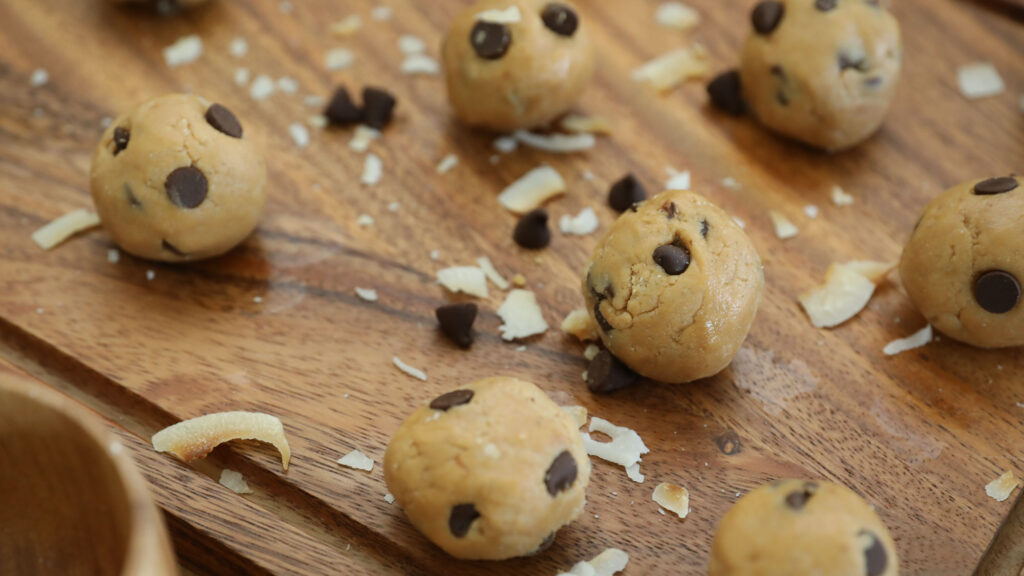 This recipe makes 12 peanut butter cookie dough balls.
Ingredients:
4 tbsp peanut butter
1 cup almond flour
1/2 cup coconut flour
1 cup rolled oats or oat flour
3 tbsp honey
1/2 cup mini chocolate chips
Method:
STEP 1: Process rolled oats or measure out the oat flour.
STEP 2: Mix together all the ingredients in a bowl until well combined.
STEP 3: Roll into balls.
STEP 4: Refrigerate for a minimum of 20 mins then serve as needed.
Watch:
With thanks to Jeri Willmott (My Wild Tribe)
Here's another super easy and delicious recipe you might want to try.
Photography and Video: CPI Media Group