Recipe: Christmas Chocolate Bark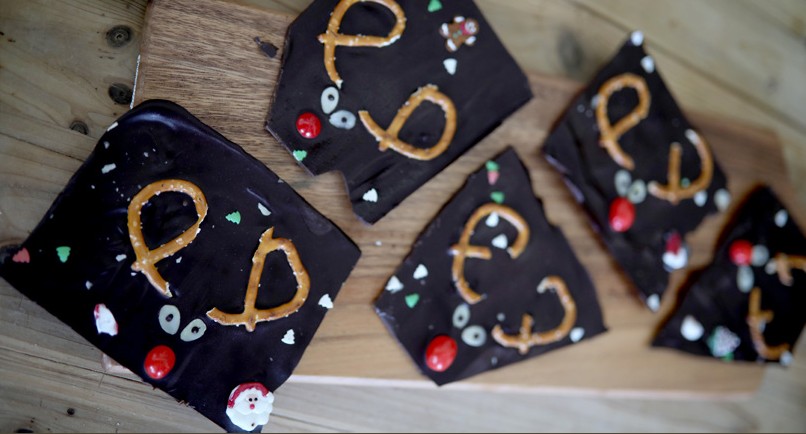 Ingredients:
Dark cooking chocolate
Pretzels
Red M&Ms
Christmas candy, for decoration
Method:
STEP 1: Melt dark chocolate.
STEP 2:  Pour into a lined baking tray.
STEP 3: Cut pretzels and place on the melted dark chocolate to resemble reindeer ears.
STEP 4:  Place googley eyes.
STEP 5: Add the M&Ms for the nose.
STEP 6:  Sprinkle with candy.
STEP 7: Set aside to rest.
STEP 8:  Slice up the bark when it's ready to eat.
Watch:
With thanks to Jeri Willmott (My Wild Tribe)
Here's another super easy and delicious recipe you might want to try
Photography and Video: CPI Media Group