Recipe: Chicken Croquettes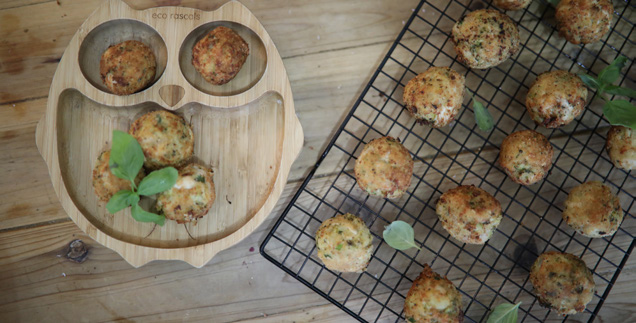 Ingredients:
400g chicken breast
4 medium size potatoes
1 cup broccoli
1 cup mozzarella cheese
2 tsp Parmesan cheese
1/2 cup breadcrumbs, for the mixture and 1/2 cup for coating
2 eggs (1 for the mixture and 1 to coat)
1 stalk spring onion
1/2 red onion
Pepper, to taste
Method:
STEP 1: Boil the chicken and shred or tear apart roughly.
STEP 4: Mix all the ingredients
STEP 2:  Boil the broccoli and potatoes. Slice the broccoli.
STEP 5: Shape into balls and roll in
STEP 3: Mash the potatoes.
STEP 6: Fry in coconut oil or bake.
Watch:
With thanks to Jeri Willmott (My Wild Tribe)
Here's another super easy and delicious recipe you might want to try
Photography and Video: CPI Media Group