Recipe: Labneh cheesecake
Satisfy your sweet tooth with this yummy cheesecake.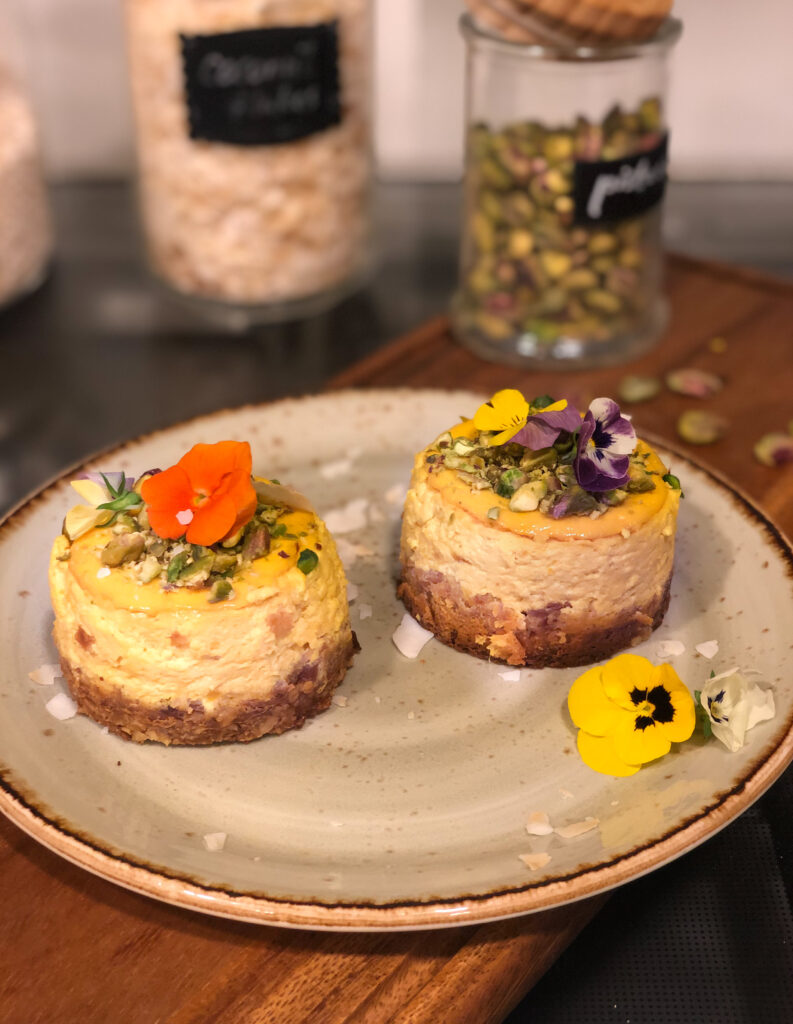 Ingredients:
100g rolled oats
1 egg white
Coconut flakes
2 tsp coconut butter (I made my own coconut butter using shredded coconut and coconut oil)
1 mango
380g labneh
140g coconut cream
2 large eggs
Pistachio nuts
Method:
Preheat oven 160C
Spread oats on a baking tray and bake for 5 minutes. Add coconut flakes and cook for another 10 minutes.
Remove oats and coconut flakes from oven then mix with coconut butter.
Grease the inside of a chef's ring. Press the oats mixture into a small to medium size ring, pressing it firmly to make a compressed cheese cake base. Bake for 15 minutes.
Combine the mango, coconut cream, eggs, labneh and lime in a bowl, and whisk until combined.
Pour mango minxture into a chef's ring and cook for 60 mins, lowering the temperature down a notch.
Remove from oven and top with crushed pistachios.
With thanks to Jeri Willmott (My Wild Tribe)
Here's another super easy and delicious recipe you might want to try too.