Capture every moment with SanDisk's mobile storage solutions
When life goes by in the blink of an eye, the role photography plays is so significant in capturing memorable moments in the lives of our children. There is no substitute for the feeling of looking through all the big moments of childhood – births, the many adorable expressions and outfits, first steps, first days of school, gap-toothed elementary-school smiles, and high-school graduations, to name a few.
In today's digital world, it has never been easier to take pictures of your children with the great camera your smartphone comes with. Parents today have to wrestle with what to do with all the photos they have taken where there is no more storage on their smart device and no guarantee that the sites and programs they are currently using to store images will still exist in the long term. This raises the question of how parents can ensure that all the photos they've taken will actually be around long enough for them to take a walk down memory lane in the future or for their kids to truly appreciate them.
Designed to be the perfect companion for your iPhone or Type-C Android device, the iXpand Flash Drive Go and Ultra Dual Drive USB Type-C by SanDisk offer an easy way to free up space on your smartphone or tablet, backs up your camera roll to provide for plenty of room to move yesterday's videos off your phone so you have room to capture what's happening today.
iXpand Flash Drive Go from SanDisk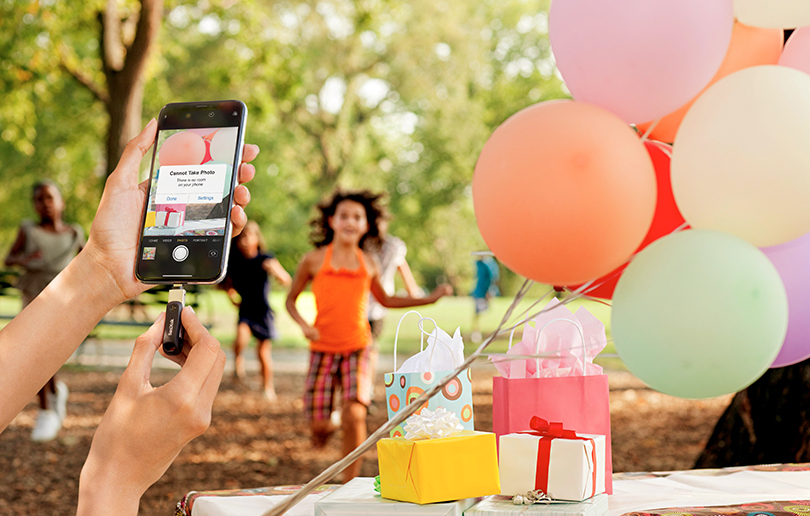 The iXpand Flash Drive Go presents an easy way to free up memory on your iPhone or iPad by conveniently moving photos, videos and other files off your device and onto the drive.  By simply plugging in the drive to automatically back up your photos, videos and contacts, you can use the high-speed USB 3.0 connector to transfer them over to your computer. The iXpand Flash Drive Go has a swivel design that protects its connectors when it's tossed in your bag or pocket and a keyring hole makes it easy to attach to your keyring making it easier to keep it handy when you're out and about.
Ultra Dual Drive USB Type-C from SanDisk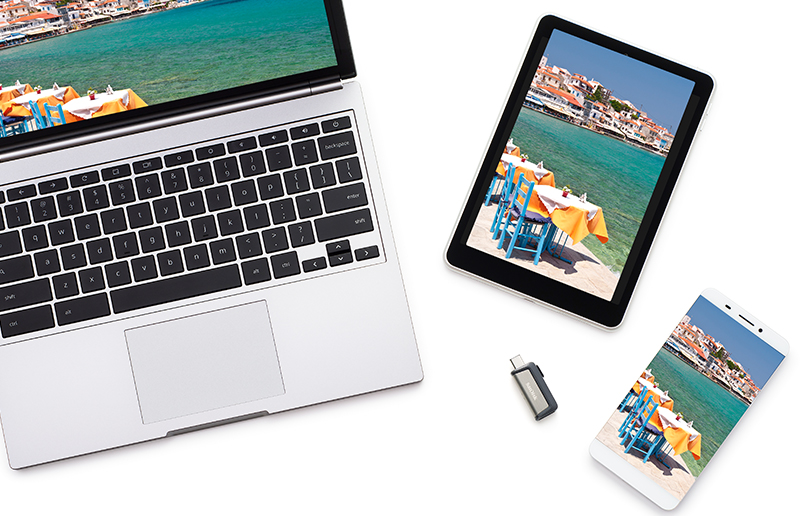 With a reversible USB Type-C™ connector and a traditional USB connector, the SanDisk Ultra Dual USB Drive Type-C quickly and easily transfers your files between your smartphones, tablets, and computers. The reversible connector has a symmetric design, so that it's always right-side up, making it easy and fast to plug in. With high-speed USB 3.1 performance of up to 150MB/s, it also makes sure you spend less time waiting to transfer your photos, videos, songs, and other files between devices. In addition to the drive, the SanDisk Memory Zone app for Android (available on Google Play) lets you view, access, and back up all the files from your phone's memory in one location.
If you enjoyed this article, you may also be interested in reading more about this family tech gadget here.