Send your girlfriends a gorgeous care package from Tania's Teahouse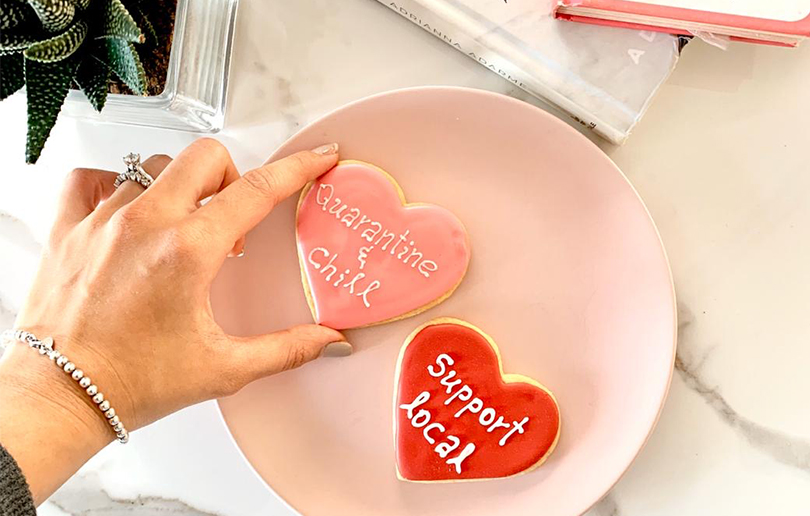 Let your lovely friends know you're thinking of them in these strange times with a gorgeous care package delivered to their door, courtesy of Tania's Teahouse.
Whether you're longing for a café catch-ups, or your bestie just had a mini meltdown on Zoom, the new self-care kits from this Jumeirah-based café mean you can show them a little love with just a click of a button.
Who needs expensive flowers, when you can have a box of freshly baked cookies, iced with timely slogans including "Quarantine & Chill" and "Wash Yo Hands"?  A box of 10 can be delivered for AED 100.
Or, the 'Miss You, Bes-Tea' self-care kit is packed full of yummy treats that is sure to guarantee smiles all around. Inside, recipients can find a mood boosting mug, bracelet, three wellness teas, two quarantine cookies and a note from the TTH team to lift spirits. This option is priced at AED 150.
Last, but my no means least, the 'Immuni-tea Booster' kit is the ultimate pick-me-up to brighten those darker days, priced at AED 275. Included in this kit is an array of five wellness teas handpicked by Tania, packed full of immunity boosting ingredients, alongside your very own magic tea steeper – levelling you up to a true tea aficionado. Serve your tea in the mug provided, and dip in one of the quarantine cookies for good measure.
To order one of the Tania's Teahouse care packages, click here. For more delivery options during COVID-19, check out this list of 44 e-stores here.