5 top tips to help with baby weaning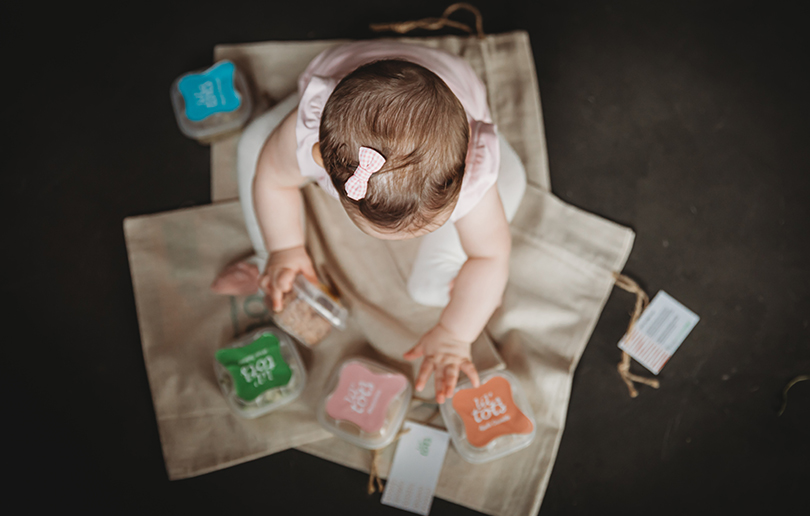 If you are beginning to think about weaning your little one from milk to solids, chances are you have a million questions whizzing around your head on where to start.
Offering a helping hand, Lil' Tots, is a newly-launched baby and toddler meal delivery service that provides freshly prepared, nutritious meals, with recipes advised by a clinical dietician, delivered directly to your door.
Here, experts from the Lil' Tots team offer some tricks and tips to ensure you are headed in the right direction and avoid picky eating from the start:
Let your child discover food before eating it.
As a child is still learning about the world and exploring new textures, a new food can be overwhelming. Always allow your child to explore the food and play with it in their hands before you expect him or her to try it.
Never force feed and allow your child to refuse some foods.
Force feeding your child can create a negative relationship with food, even into adulthood. It may lead to your child eating fewer foods. Encourage your child to try new foods and let them know they don't have to finish it if they don't like it. Never give up trying though as it can take 10-20 times for a child to like a certain food.
Let your child be in control.
Food is personal for everyone, including children. When children feel out of control, they become behavioral and may refuse all foods, often even highly preferred ones. To avoid this, always give your child a few choices during mealtimes. You can offer carrots, cucumbers or broccoli and let your child choose.
Make food a social activity and make mealtime fun.
Mealtime can often become stressful with a heavy focus on making sure that our little ones eat a fully balanced diet. Whenever possible, try and sit down at a table to enjoy a meal with your family. It's important that parents be a role model on good eating patterns for their children.
Offer a variety of foods to your child.
It is easy to get into a routine and feed your little one the same foods each week. Nonetheless, try new flavours, different recipes and new ingredients each week. It has been proven that introducing different foods at an early age prevents picky eaters in the future.
Lil' Tots set menus are planned weekly for five days, from Sunday to Thursday. To find out more, call 055 369 5002, email info@liltots.me or follow @liltotsme.
If you enjoyed this article, you may also be interested in reading our 10 top tips for dealing with fussy eaters here.