Authentic Moroccan Iftar at Bab Al Mansour
Authentic Moroccan Iftar at Bab Al Mansour is an absolute treat for lovers of authentic Moroccan food for Ramadan 2021. Your family can luxuriate in beautiful and authentic decor that transports you to heady Iftar nights in Marrakech and Casablanca.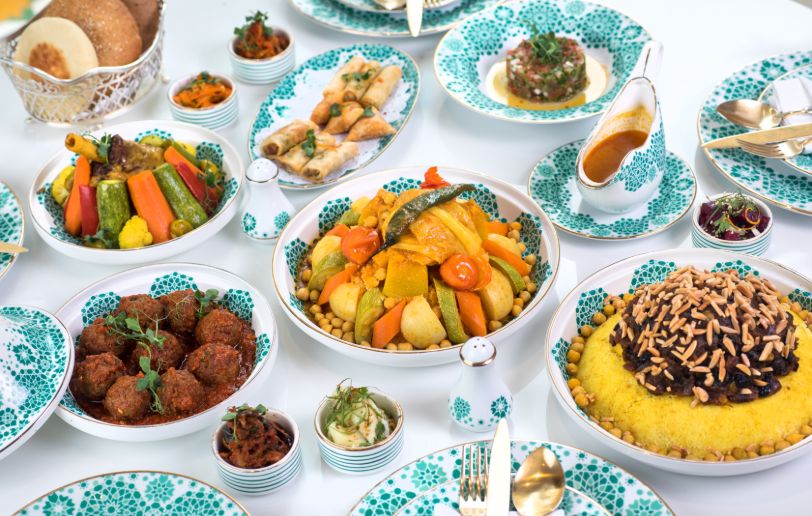 Located in Dubai's Downtown district, Moroccan fine dining restaurant, Bab Al Mansour is providing a sumptuous buffet includes dishes that any seasoned food connoisseur will recognise as deeply connected to its Moroccan and Berber roots. Moroccan salads are known to be in a league of their own in terms of colour, flavour and culinary craftsmanship, and you will find an impressive selection here, as well as classics such as slow-cooked Tagines, the celebratory dish of Pastilla, delicately fragranced grills the renowned Harira Soup, and many more delights.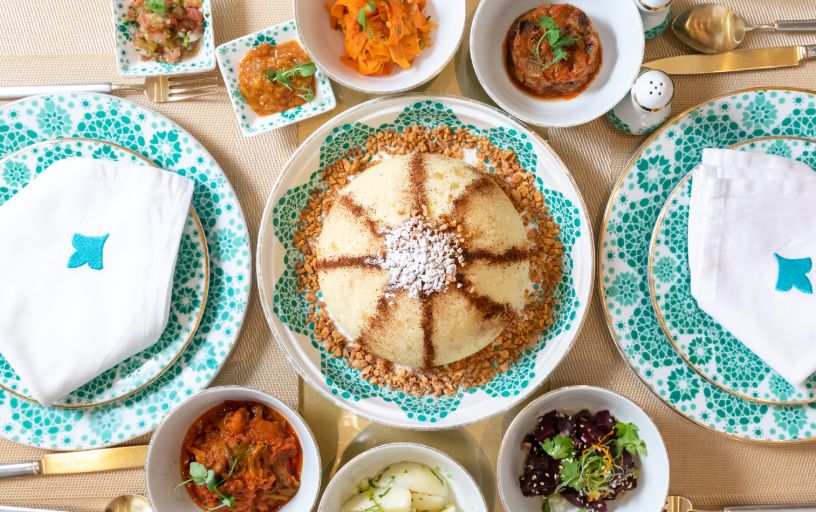 To finish, you can experience a culinary adventure around Morocco itself through the stunning dessert selections.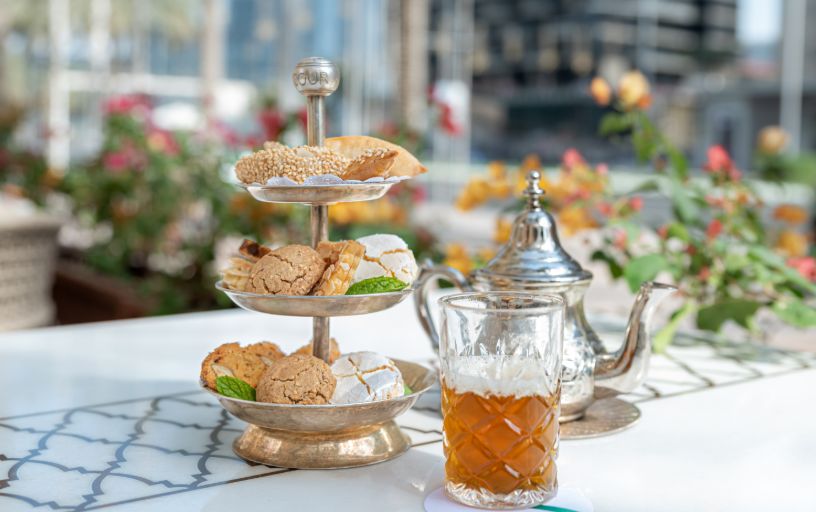 Make no mistake, these are dishes that are very rare to find in Dubai, so this truly will be a feast for both your senses and spirit this Ramadan. Running from 6pm to 8.30pm, and priced at just AED 198 per person, booking is essential, as this Moroccan Iftar will be one of the hottest tickets in town during Ramadan – and a meal that you'll remember for years to come.
The Bab Al Mansour restaurant is located on Sheikh Mohammed bin Rashid Boulevard in Downtown Dubai, opposite Dubai Opera.
Call 04 350 9440 for your reservation.