Free community Mommy & Me Yoga classes in November
YOGA: THE GIFT THAT KEEPS ON GIVING! Neha Holtzhausen is leading free community Mommy & Me Yoga classes every Tuesday throughout November at Dunecrest American School, near Al Barari.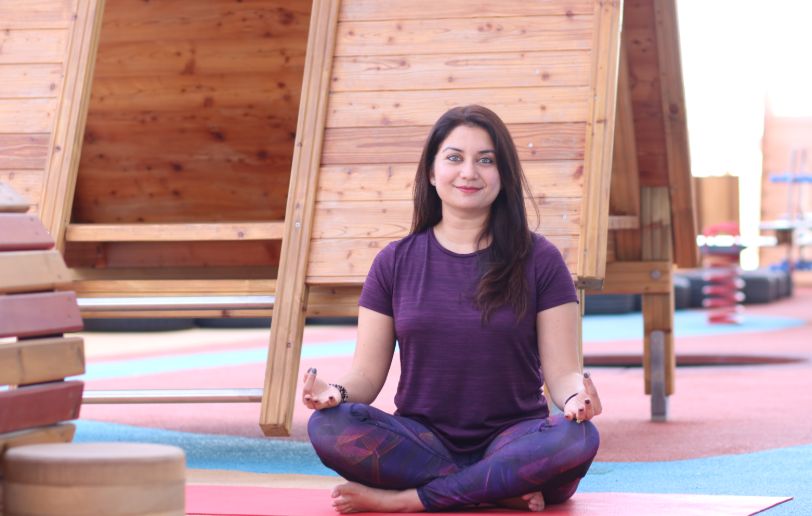 The research is clear – yoga and mindfulness offer both physical and mental benefits for children. Regular yoga practice improves children's strength, balance, endurance and cardiovascular capacity. Yoga also offers a range of psychological benefits by reducing anxiety and stress, improving focus, self-esteem – and even academic performance and classroom behaviour! 
The academics at Dunecrest American School in Dubai understand this and have started incorporating yoga into their daily routines, as well as implementing an in-house motor lab featuring the acclaimed 'Ready Bodies Learning Minds' programme. 
Dunecrest is also launching free community Mommy & Me Yoga classes at their campus throughout November, inviting moms to join them with their little ones aged 1-3 years old, and get started on a journey to fitness and balance!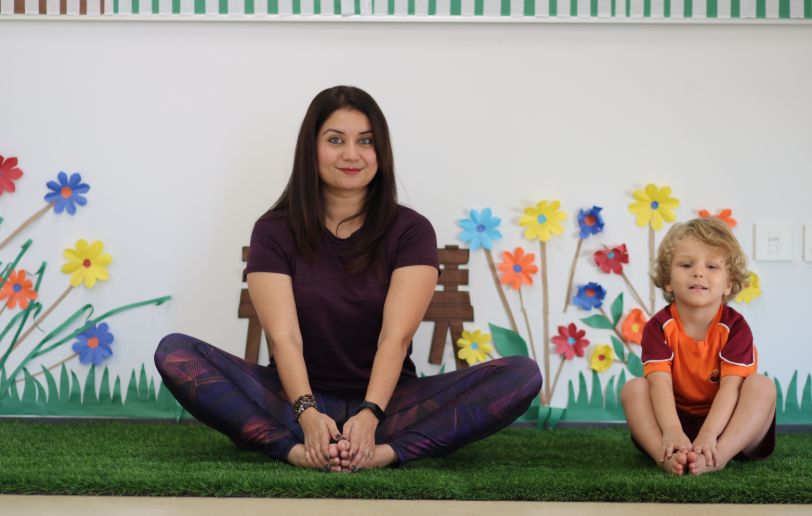 With two young children attending Dunecrest, qualified yoga professional Neha Holtzhausen is already a familiar face around school and will be leading the classes. Yoga has been her constant companion in maintaining holistic wellbeing and now, kids yoga has become a passion and part of her everyday life.
Mother, Baby & Child recently caught up with Neha to learn more about her own journey and the importance of yoga for children.
How did you become interested in yoga?
My yoga journey began right from my school days where sun salutations were part of the curriculum. Yoga for me has always been about connection – with myself, relationships and the world around us. It is not a means of escapism from our chaotic world, but rather an acute awareness of how to deal with life's daily stresses. 
How did you train to become a yoga teacher?
After completing my formal training under the guidance of Guru Dharmajyoti from Yogapoint, a well-renowned yoga-focused university in India, I have been teaching in Dubai since 2007. In 2013, I returned to India to deepen my practice and completed the Ashtanga Vinyasa 200-hour teacher training course. 
What type of yoga do you teach?
My classes are rooted in the Hatha lineage, along with creative flows which focus on strengthening the body with Asanas, breath with Pranayam and mind through meditation.
How does yoga make a difference in someone's life?
Regular spiritual, mental and physical yoga practice can empower and ground you. It helps to bring stress under control, cultivate balance and bring a purpose in life amidst the chaos. Yoga helps a person to remove mental 'blockages' – ie. inhibitions, fear and stress in the mind and body, bringing a sense of openness. Yoga also helps to cultivate better relationships with the world around us.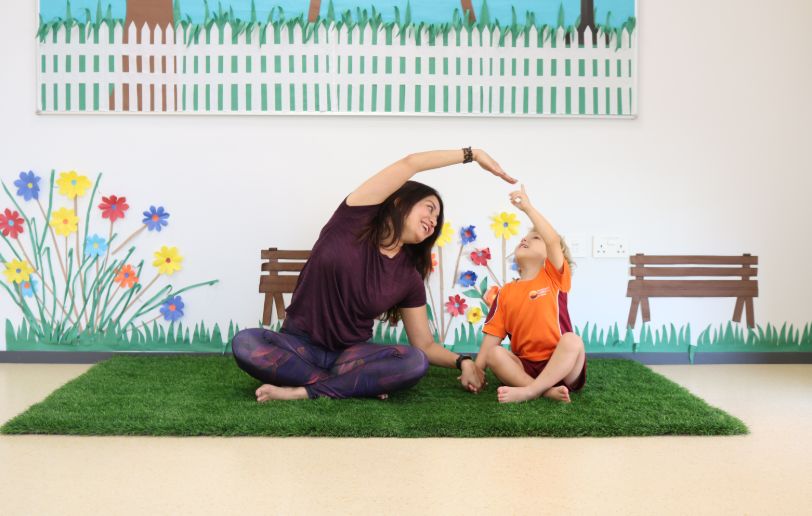 Why is Yoga important for kids? 
It's a fun way to relax and encourage a connection between mind and body. Yoga is not competitive, so children develop their strength, balance and flexibility in a joyful environment. This leads to a boost in immunity, better eating and sleeping habits. It also helps to improve their cognitive abilities and creative skills. Yoga is a gift that keeps on giving! 
Neha Holtzhausen is leading free Mommy & Me Yoga classes every Tuesday throughout November at Dunecrest American School, near Al Barari. Neha is also qualified to teach Therapeutic Yoga and Prenatal/Postnatal Yoga. Her motto is to give you the most authentic yoga experience. She aims to leave her students revitalised and floating out of class! For more information and to register for the classes, please visit the Dunecrest WEBSITE.
The fabulous Orphic in Dubai Marina: a place for everyone
Important Advisory: How to safely buy a baby crib