Our picks for the best family Iftars in Dubai
Here are our picks for the best family Iftars across Dubai, to experience during Ramadan
'Flavours From The Silk Road' Iftar at Besh Turkish Kitchen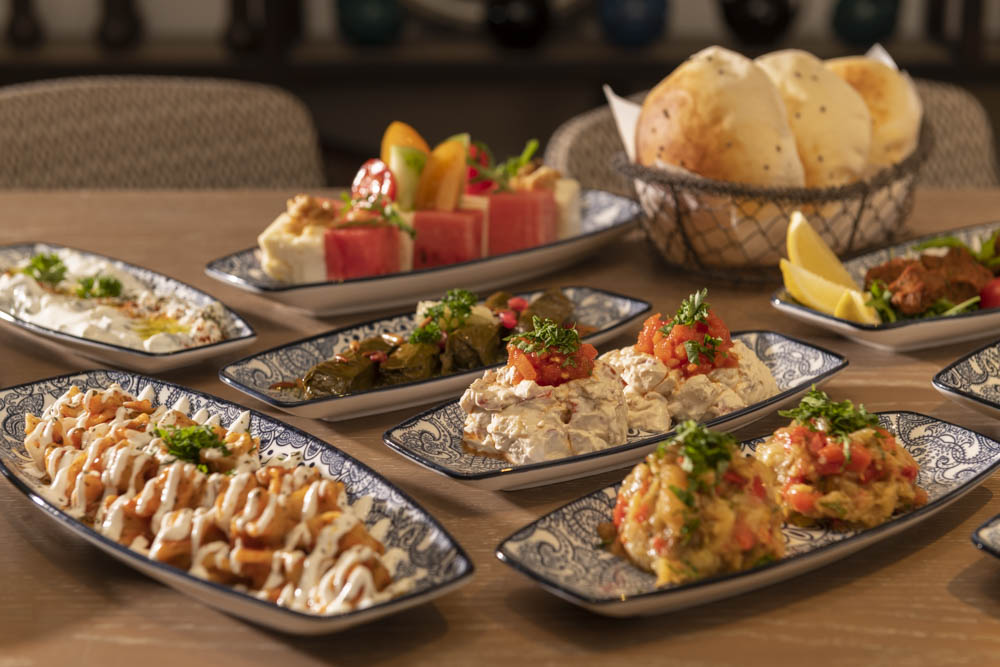 Discover a refined take on tradition and embrace the Holy Month of Ramadan with a uniquely themed Iftar buffet at Besh Turkish Kitchen, at the Sheraton in Mall of the Emirates. You, your family and your friends will love the relaxed journey through the ancient flavours of the Silk Road as you discover culinary touches from Turkey, Middle East and Asia together.
Quietly considered by many foodies as one of the best Iftar food experiences in Dubai this month, this very special Iftar experience allows you to indulge in an assortment of hot and cold mezze, salads, filled Turkish pides, beautifully presented grills, and an assortment of sweet treats, paired with live entertainment. Post Iftar, you can relax with a fragrant Turkish tea, known for its digestive properties; and also partake of a hubbly bubbly on the terrace, with stunning city views, including a magical view of the Burj Al Arab on the vista.
Starting at sunset, the prices are: AED 199 per person; AED 90 for children aged 6 -12 years; and AED 155 for groups of 10 – 40 guests Early Bird Offer: AED 135 per person. Book until 14th April 2022 to avail this special discount. To book your family Iftar, call: +971 4 377 2353; or email: besh.dubai@sheraton.com. Visit Instagram.
Paramount Hotel Dubai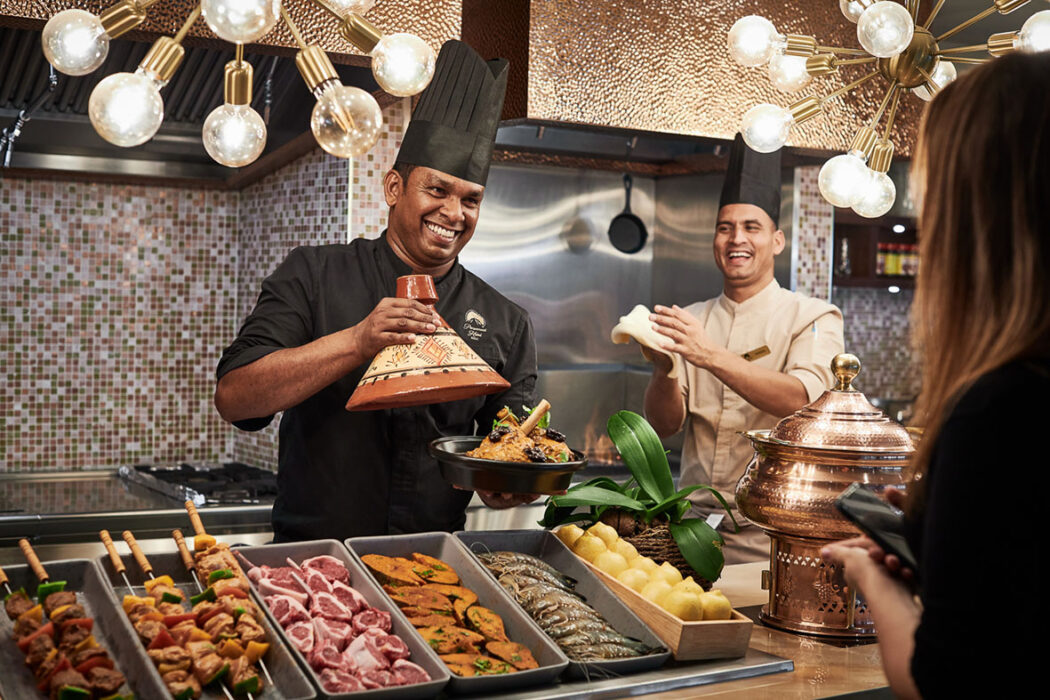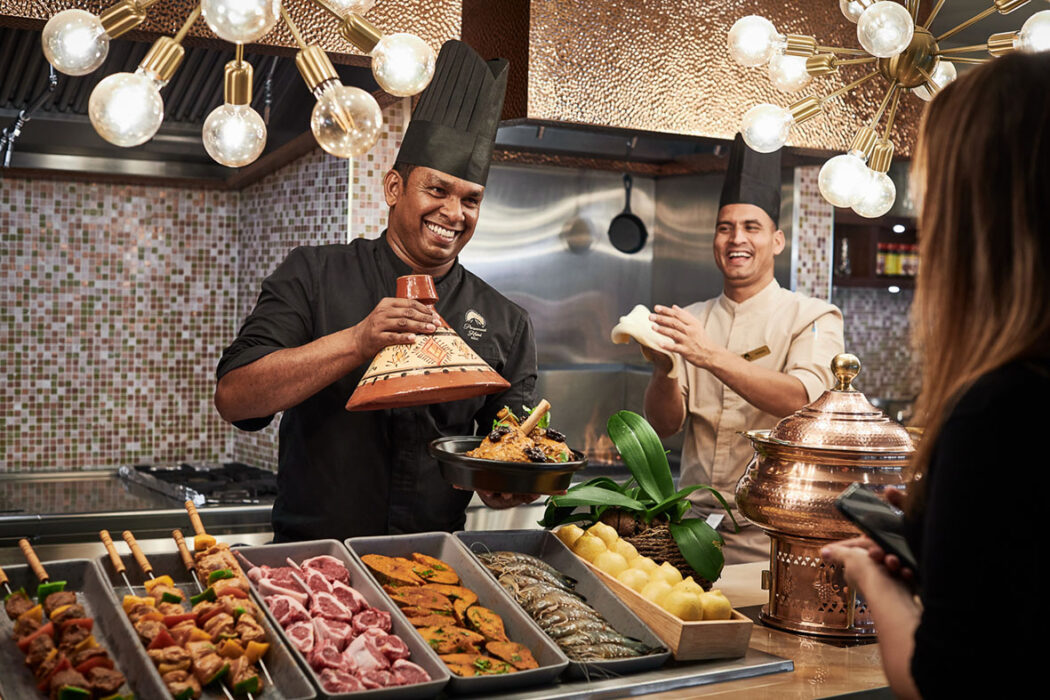 Iftar at The Stage Offering a tasty culinary journey, Paramount Hotel Dubai has set The Stage restaurant for families and friends to come together for a delicious Iftar buffet with a plethora of performances. From sunset, enjoy an array of traditional and homemade Middle Eastern dishes along with international specialties and beverages, along with a delicious dessert selection. The Stage restaurant boasts of a true performance with live cooking stations and interactive kitchen concepts where chefs can be seen firing up the grill, baking fresh bread and showcasing their gastronomical skills for everyone to see.
The Iftar runs from Sunset onwards and is priced at AED 195 per person, throughout the month of Ramadan. For those looking to stay and dine during Ramadan, the hotel is offering a special room rate inclusive of Iftar for two people starting from AED 650 per night for Stay in Scene Room and AED 1,000 per night for Stay in the Premier Suite including taxes & fees with 2 adults Iftars at The Stage restaurant. For reservations: Call +971 55 180 7559. Visit the website or Instagram.
Aloft Dubai Creek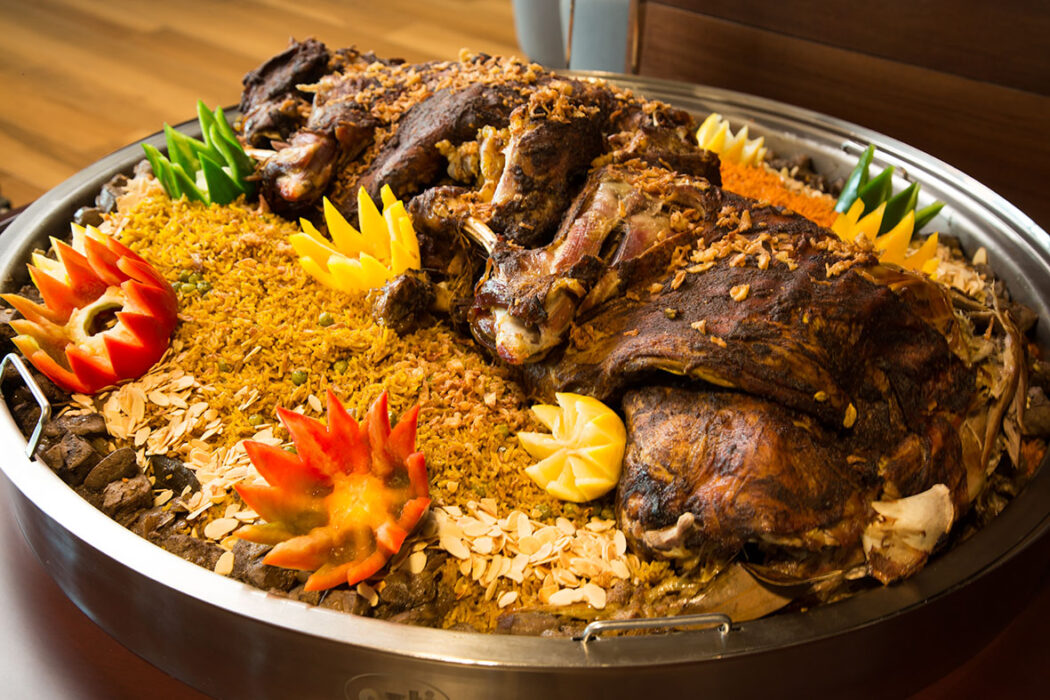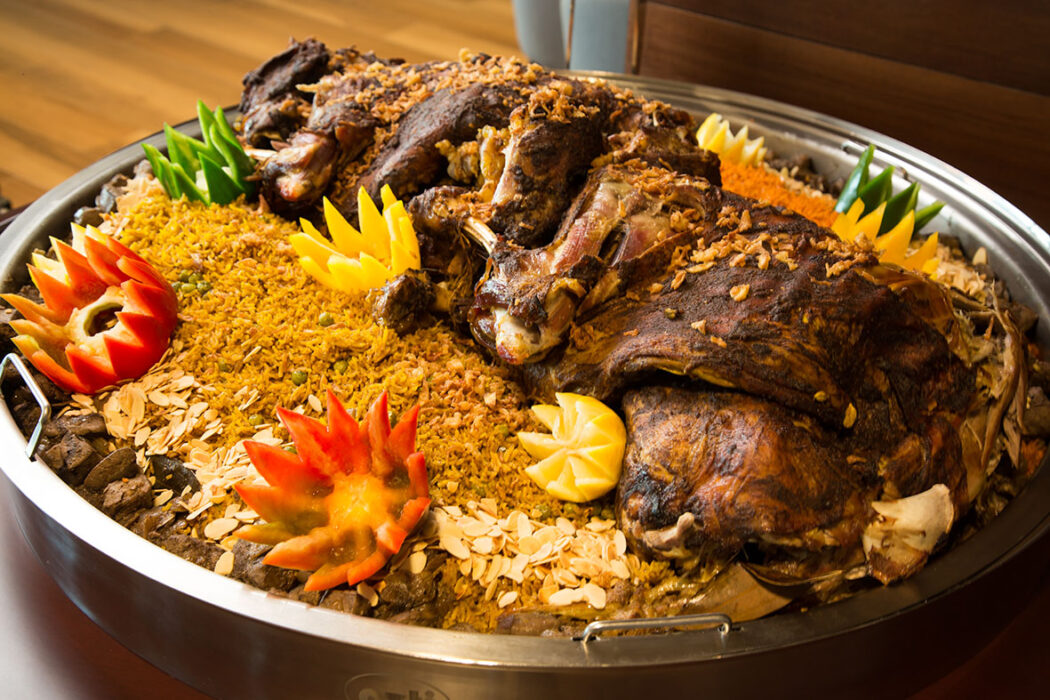 Regardless of your background, Iftar is a very special aspect of Ramadan for appreciating friends and family by sharing a delicious and meaningful meal with them. Getting yourselves in touch with old Dubai and having your Iftar by the Creek elevates the experience to even more special heights. So, we're delighted that the Ramadan festivities at Aloft Dubai Creek creates a perfect Iftar experience where history, culture and food and family all come together – in a way that will give you lasting memories against a beautiful backdrop. Iftar at Aloft Dubai Creek is a stylish and elegant way to embrace the Holy Month with family and friends. It starts at sunset and prices are AED 155, per person including soft beverages; and children aged 6-12 years dine for just AED 75. For reservations, call +971 4 210 3456. Visit Instagram.
Turkish Iftar at Bosporus Restaurant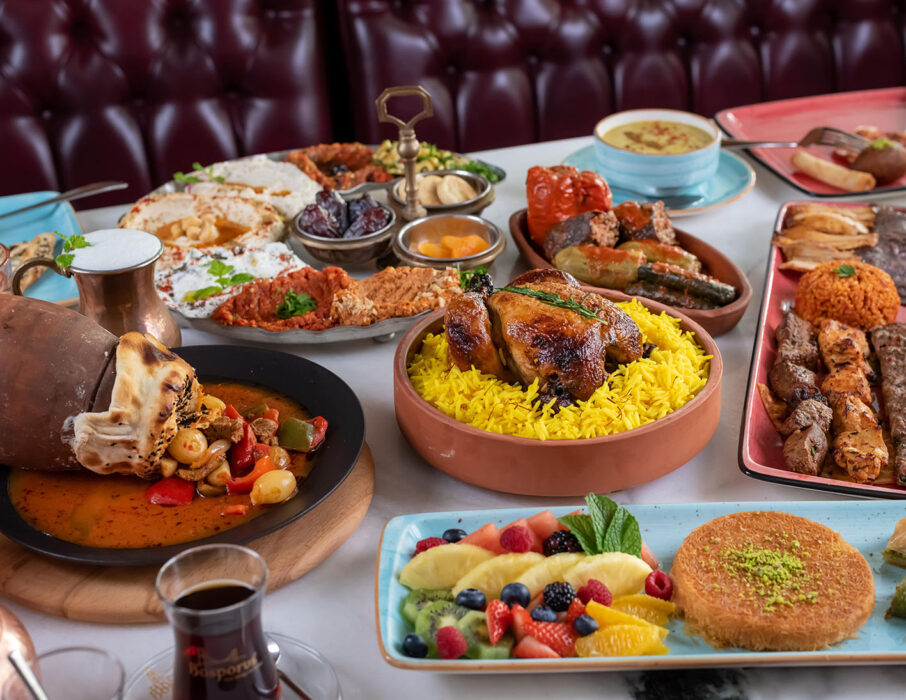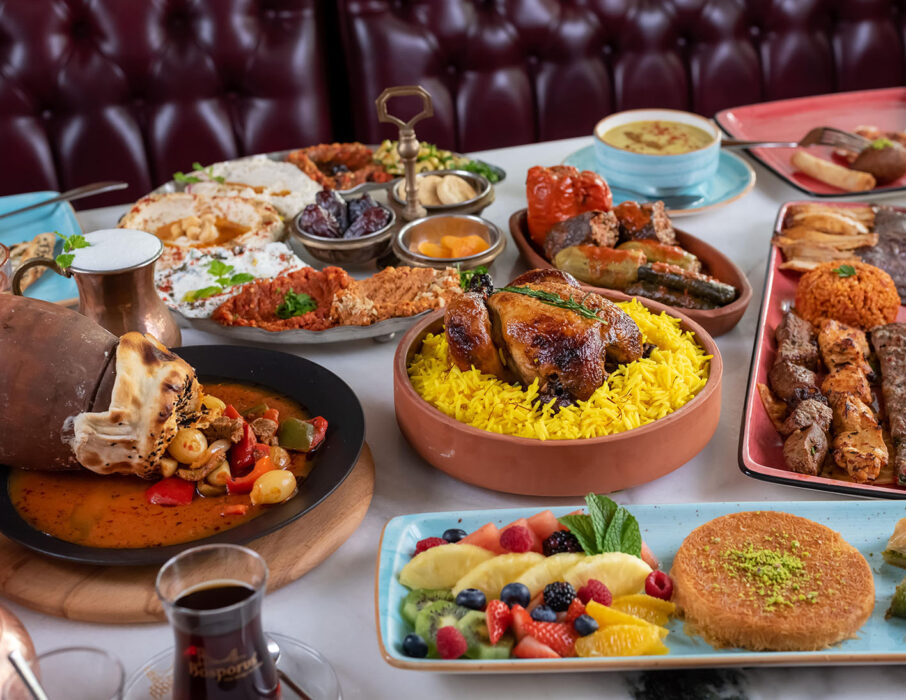 Turkish cuisine is exquisite, so it's great news that one of Dubai's popular Turkish restaurants, Bosporus, will be serving an authentic iftar buffet this Ramadan. With seven branches spread throughout the UAE, families will be able to enjoy an array of rich Ottoman inspired dishes served hot and fresh! For Ramadan, the restaurant is offering various dine-in options at different locations so your family can enjoy aromatic Iftar dining in the style that is most comfortable for you.
If you prefer to enjoy the classic open buffet, the Bosporus Downtown Dubai branch and Abu Dhabi Mall branch will be offering this during Ramadan. The buffet will include their signature starters, main courses, salads, desserts and special drinks for Iftar. You'll be able to enjoy over 67 dishes, comprising 27 starters, 18 main dishes, including desserts and beverages respectively.
Adults can enjoy the open buffet iftar menu at AED 195 and kids aged 5 -12 years dine for AED 95. Children under 5 years of age eat for free!
Alternatively, if you wish to enjoy the whole buffet with options including the various kinds of starters and main course meals in a seated setting, head to The Yas Mall, The Dubai Mall, City Centre Mirdif and Jumeirah 3 branches. The Iftar will be served on tables with scrumptious dishes like grills, chicken & beef doner and other main courses. Those fasting will also be able to enjoy thirst quenching drinks like jallab and ayran.
The price for adults for this option is AED 175 and AED 85 for kids aged 5 -12 years. The under 5's eat for free.
 For reservations: Tel. 04 380 8090 / Abu Dhabi: 02 575 5777. Visit Instagram.