Developing confident and creative learners with Maple Bear Preschools
Sponsored: This month, we look at the global success story of the Maple Bear brand. Maple Bear offers play and inquiry-based early childhood education, delivered through a Canadian trilingual curriculum in English, French, and Arabic.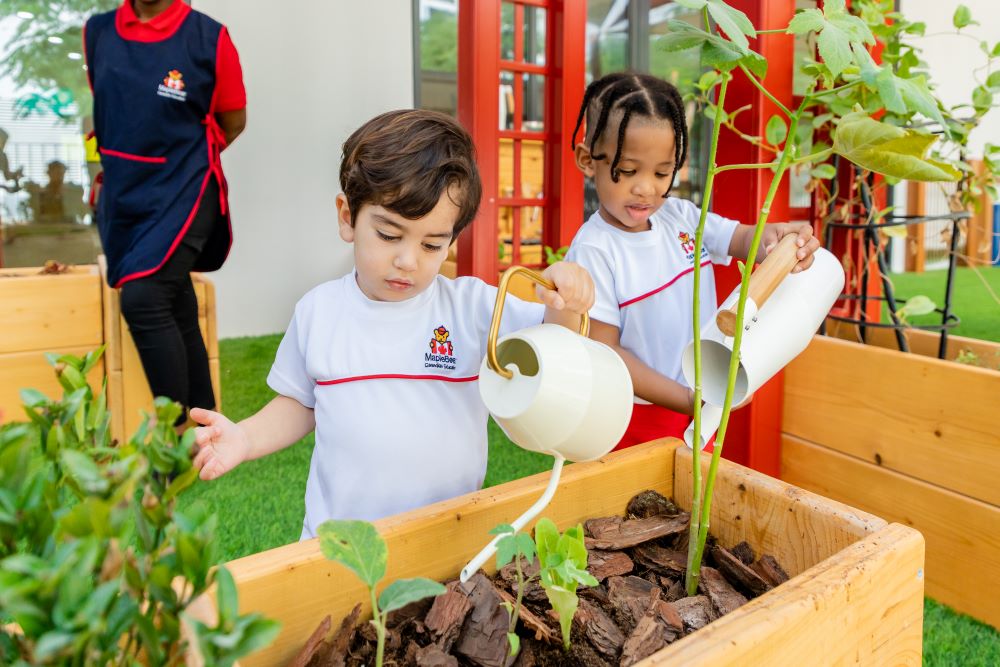 Today's parents are highly conscious of the importance of quality early childhood education and care, and work hard to seek out environments and experiences that encourage creativity, confidence, and independent thinking in their child.
With a unique preschool program designed to educate the whole child – physically, intellectually, emotionally, and socially – it is no surprise that Maple Bear has become the trusted choice of parents in over 35 countries over the past 15 years, and is the largest and fastest growing international education brand around the world today.
Along with a proprietary curriculum developed by experts from one of the highest ranked education systems across OECD countries, Maple Bear nursery and preschool facilities are purposefully designed to create environments in which learning opportunities are primed. While maintaining strict standards on quality of resources, materials, play equipment and pedagogical standards, Maple Bear emphasises program localisation in every school and region, recognizing that building connections with the learning environment is a critical component of a holistic education.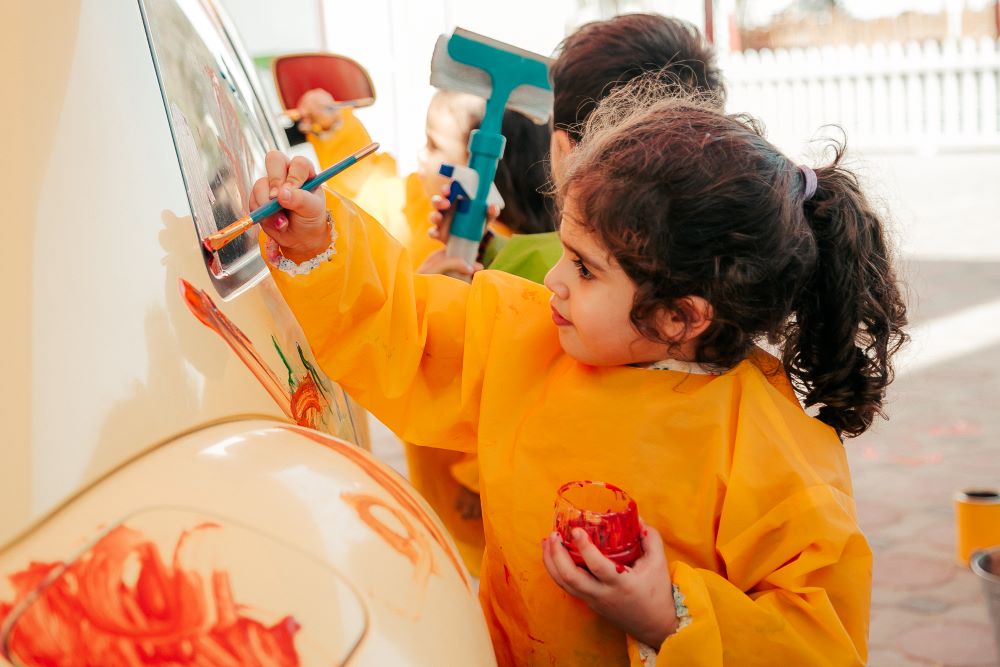 The focal point of the Maple Bear early childhood program is nurturing positive self-image and encouraging children to see themselves as capable and competent learners. In the UAE, the Maple Bear Nursery network includes 8 preschools across Dubai, Abu Dhabi and Sharjah. Along with the English immersion and French language program developed by the Maple Bear faculty, students here are additionally enriched through the locally developed Arabic curriculum based on Canadian language immersion methodology.
In preparing students for a global future, the Maple Bear program integrates socially conscious thinking and behaviour, both in the curriculum as well as in day-to-day aspects of school administration. Students also benefit from continual emotional intelligence and mindfulness programming that teaches them to recognise their emotions, stretch their minds, and strengthen 21st century skills like critical thinking, creativity, and collaboration.