Review: The Roast by Bubbalicious
Celebrate one of Britain's most cherished traditions, the Sunday roast, with your whole family at Mina's Kitchen's, The Westin Dubai Mina Seyahi Beach Resort & Marina. The Roast by Bubbalicious brings you the best British cuisine, beverages, music and fond memories.
We visited on a Sunday Mina's Kitchen's for their newly launched The Roast by Bubbalicious, that promises to be the pinnacle of the city's Sunday roasts, serving up exquisite dishes that British chefs have skilfully created.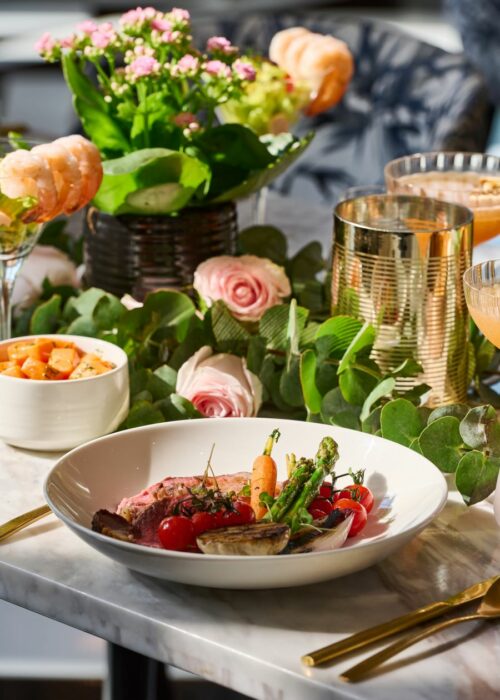 The first thing you notice as you walk into the space, is the grand and opulent entrance before you enter and soak in the luxe décor around, fun ambiance and classic tunes from the 80s.
The tables are beautifully arranged with roses, gold cutlery and embroidered napkins which gives the experience a very lavish and luxurious feel. After our friendly waiter gives us a bottle of water and a glass of bubbly to start, my dining partner and I are encouraged to make our way around the vast buffet to pick and choose our favourite dishes.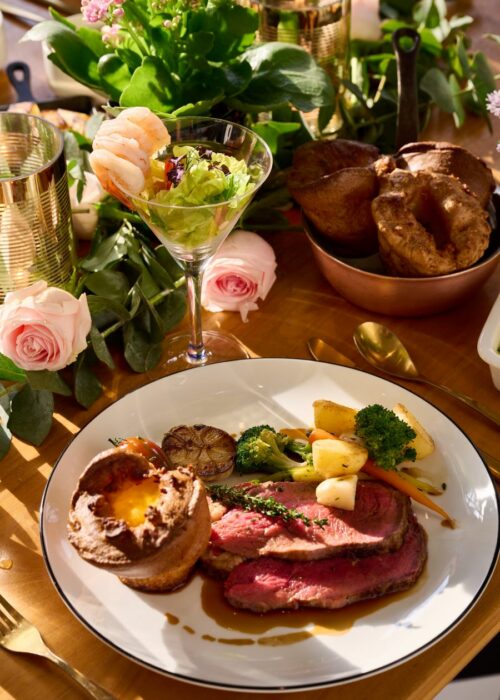 Expect counters brimming with the finest charcutery, selection of cheeses and an ice station with mouth-watering seafood such as oysters, crab legs, lobster, prawns and clams, which I opted to start with as I truly love all types of seafood.
The star of the show though are the British classics including the Yorkshire puddings with unlimited gravy, crispy roasties, whole suckling non-halal meat with Bramley apples with sage and creamed cider sauce, roasted rib of beef with red grape sauce & freshly grated horseradish cream, crispy spit roast chicken with thyme, onion stuffing and wholegrain beer mustard.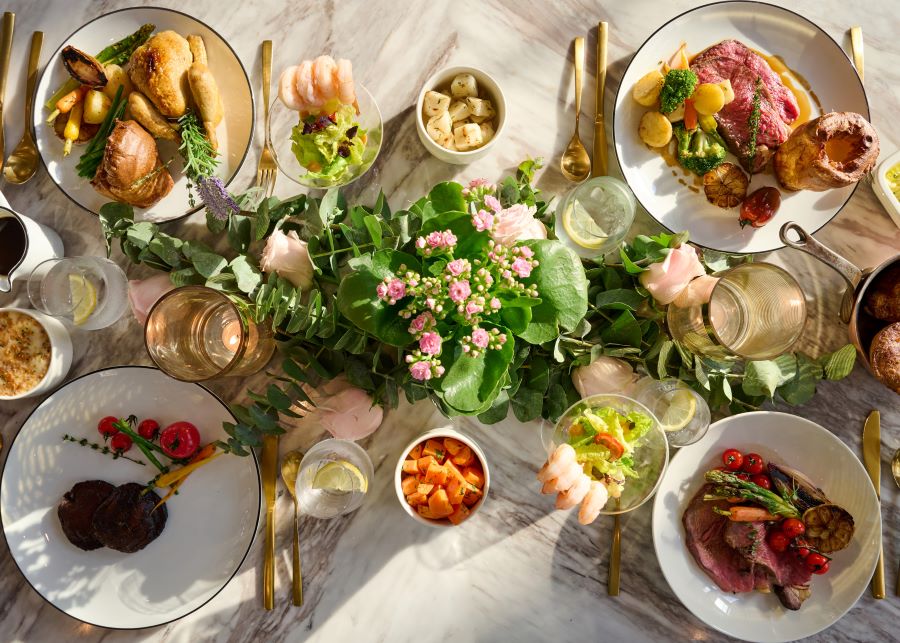 There is also a traditional fish n' chip shop serving up golden battered haddock, chips, crushed peas and tartare sauce, succulent sausages with mashed potato and onion gravy and even a British Balti serving up curries, such as chicken tikka masala, which is considered the national dish in Britain.
This royal feast also features dishes specially created just for children such as the delightful battered British haddock, chunky chips with crushed peas and tartare sauce, Shepard's pie with roasted mash potatoes and fat sausages with creamy potatoes and onion gravy.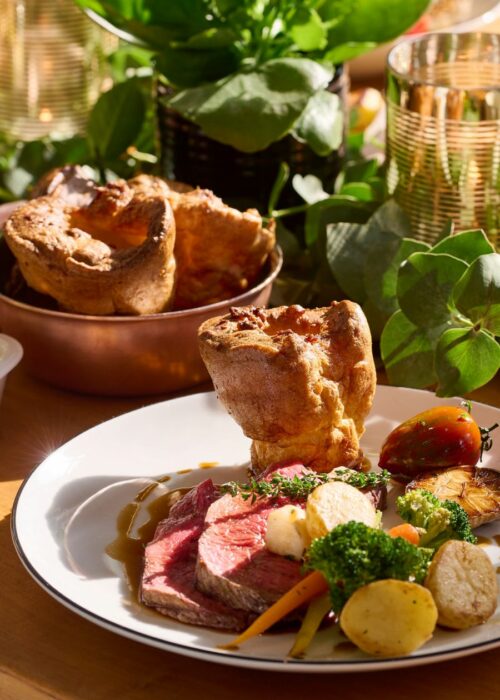 After piling our plates high, we went back to our tables to enjoy our meal. My favourite dishes were the rich prawn cocktail cups and smoked paprika, Shepard's pie and the divine roasted rib of beef. My dining partner really enjoyed the luscious suckling non-halal meat and the crispy spit roast chicken.
As we were quite full by now, we decided to take a short break and enjoy traditional British blends and the pop classics performed by Chad & Matt.
Children are also thoroughly entertained with a variety of fun-filled and interactive activities, such as arts & crafts table, Jenga, mini golf, brilliant magic shows and spectacular acrobatic performances.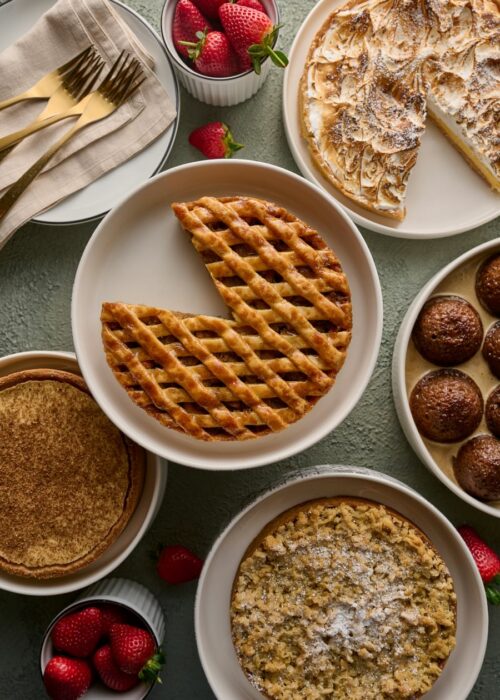 Every great meal needs to end with something sweet, so we went to the dessert counter that boasts a really impressive selection and picked a sharing platter of sticky toffee pudding, pistachio berry cake, trifle, Eton mess and lemon pie, which were rich, lush and truly delectable.
A sophisticated and elegant family-friendly dining venue, The Roast by Bubbalicious is a must-visit for British-style cuisine and the traditional Sunday roast. Perfect for family get-togethers and gatherings with friends.
Mina's Kitchen, The Westin Dubai Mina Seyahi Beach Resort & Marina. Sunday from 1-4pm. From AED295 per person. AED200 for children between 6 – 12 years. Complimentary for 6 years and under. Call +9714 511 7373 and visit the website or Instagram