Family-friendly Valentine's Day hampers
Surprise your little ones with these special Valentine's Day goodie bags
Koala Picks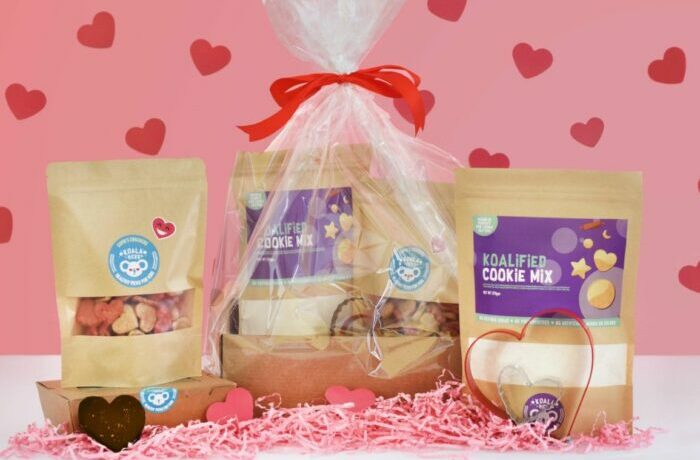 Make your children's hearts smile this Valentine's Day with some yummy treats from healthy snack brand, Koala Picks. The 'I Love All Your Koalities' Valentine's hamper is jam packed full of cuteness, flavour, nutrition and love – it's the ideal gift for your little ones, or for them to surprise their friends. The hamper contains the ever popular Heartbreaker Biscuits (a delicious heart shaped biscuit with a chocolate coating, topped with strawberry flakes). Also included are Cupid's Crackers, (cheese flavoured pink and white themed crackers); a Koalified Cookie Mix and two heart shaped cookie cutters. As ever, all Koala Picks items are made with 100% natural ingredients with no refined sugars or preservatives, colourants and other nasties and are the perfect choice for a healthy, yummy Valentine's Day. The 'I Love All Your Koalities' Valentine's bundle is priced at AED 70 and upon placing your order, you can write a gift note that shall be included as a handwritten love note, (or you can receive a plain note to fill in yourself).
You can order your hamper at www.koalapicks.com
Candylicious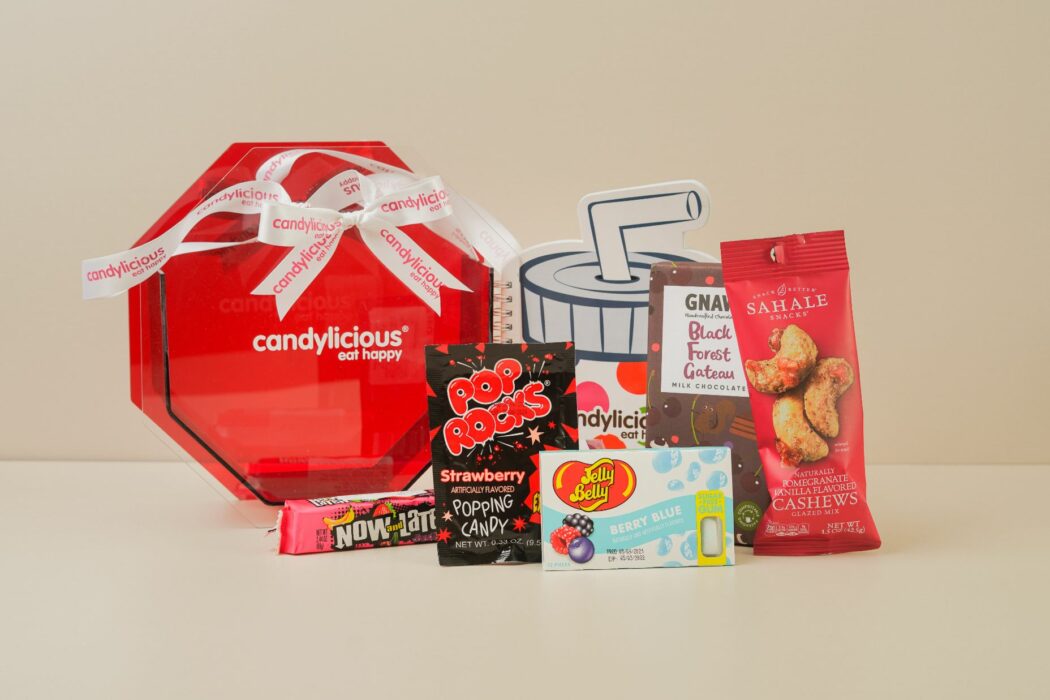 The brand has released a range of delicious hampers that will surely delight kids. The Love Bag Hampers come in options of pink or red felt and are filled to the brim with Candylicious favourites. In the red bag, look forward to an A5 cupcake notebook and a candy print pencil case that is great for kids; and in the pink version, expect a cute tumbler-design notebook and a Candylicious cupcake holder. The best part? These bags are reusable, making for the perfect keepsake. Alternatively, pick up a stylish, re-usable acrylic bag stuffed with different treats, plus the red option comes with a Candylicious candy print pouch and the pink comes with a Candylicious fork set.
Candylicious stores are located in Dubai Mall, Town Square, Bluewaters, The Pointe and Yas Mall, Abu Dhabi. AED150 onwards. WhatsApp +97152 421 8591 (for Dubai orders) or +97156 174 4084 (for Abu Dhabi orders). Visit Instagram.