Fantastic family-friendly activities to celebrate Halloween
It's that spooky time of the year again… Here are our suggestions to make the most of Halloween this year with your family and friends.
Weslodge Saloon City Walk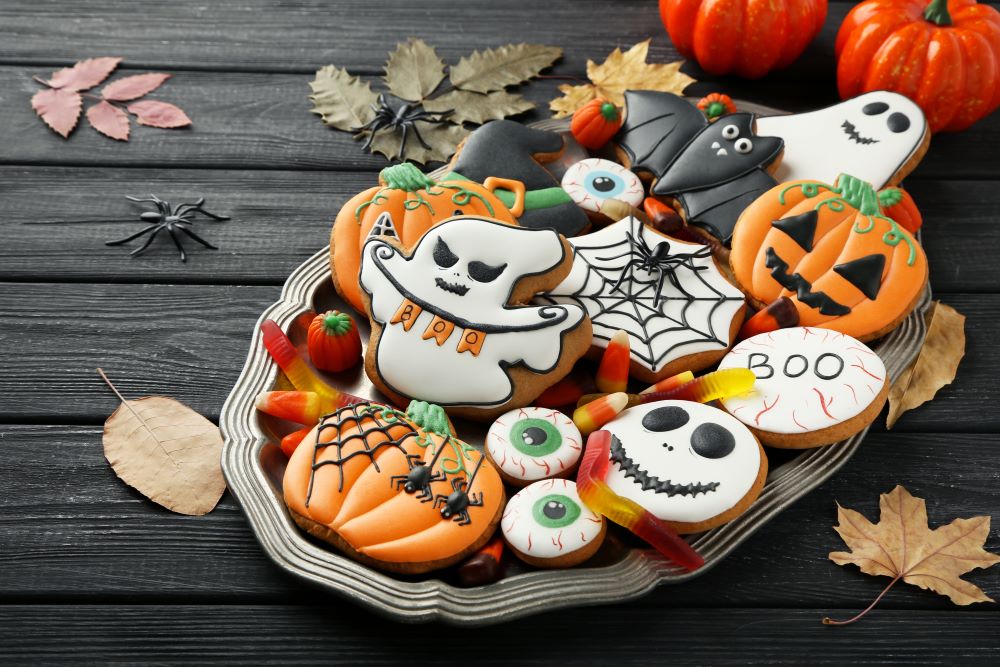 The popular Dubai hangout is holding a kid-friendly Halloween cookie baking session to keep small ones occupied while parents indulge in traditional comfort foods from the United States.
Kids ages 4 to 12 can ice freshly baked cookies, from frightening ghosts to warty witches, under the guidance of one of Weslodge's award-winning chef teams. The event costs AED125 per child and comes with five sweet goodies to decorate and take home as well as a freshly squeezed juice. Weslodge Saloon will be decorated for Halloween with carved pumpkins, spider webs abounding, and spooky music from across history.
October 31 from 5.30pm onwards. Call +9715 0731 9808 and visit the website or Instagram
Raia Rooftop Bar & Lounge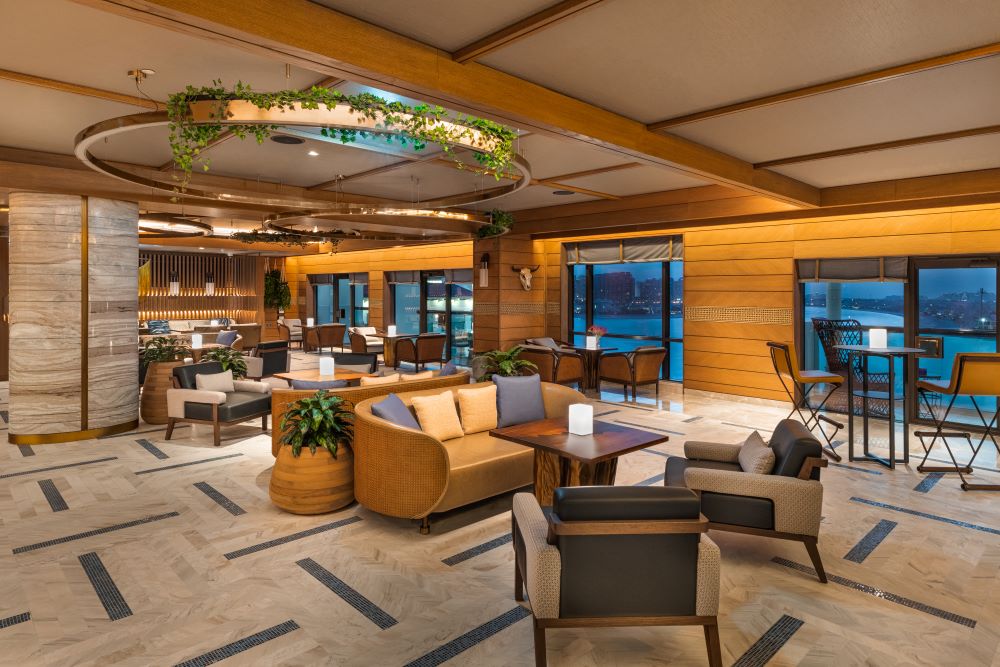 On October 29, make your way to Raia Rooftop Bar & Lounge for a spooky brunch with a Halloween theme to get into the Halloween spirit. The best-dressed couple and child will receive a free brunch, and if you come dressed up in your spookiest attire you will get a fantastic 20% discount!
Raia, Taj Exotica Resort & Spa, the Palm. October 29 from 1-4.30pm. Call +9714 275 4444 and visit the website or Instagram
Ella's Eatery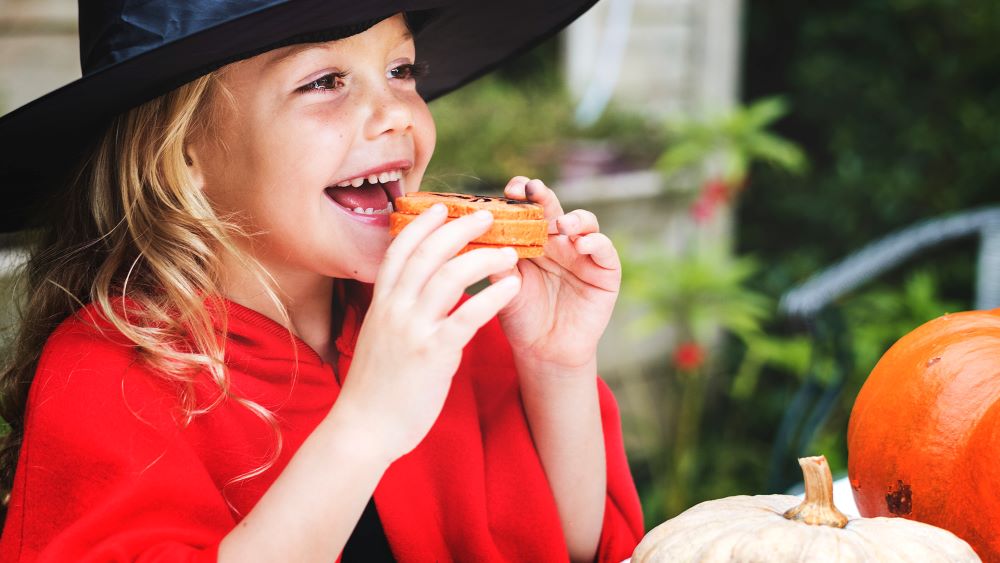 Prepare for a laid-back Halloween day with your little ones after school as Ella's Eatery will be offering "Kids Eat for Free" on October 30 and 31 from 4 to 7 pm. Ella's Eatery will also be decked out with frightful décor, so get your little ones dressed up in their scariest costumes and take them to Ella's Eatery for a spooktacular afternoon that includes delicious meals from their kids' menu as well as sweet desserts and other surprises!
October 30 & 31 from 4-7pm. Call +9714 557 9085 and visit Instagram
Liwan Restaurant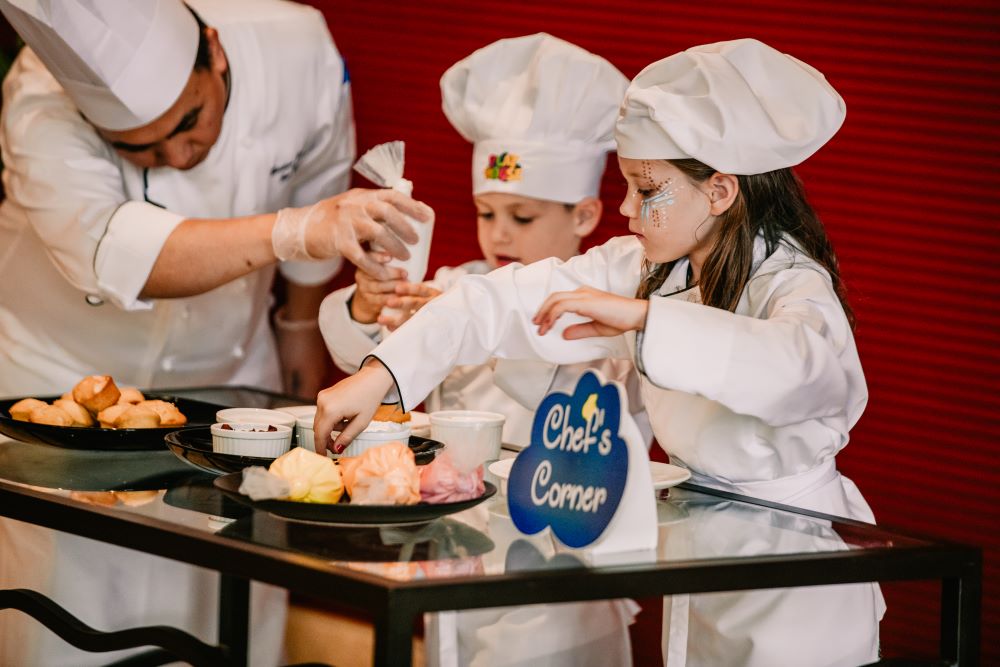 Celebrate the spookiest day of the year at Swissotel Al Ghurair's Liwan Restaurant, which is well known for its "Around the World" cuisine and will serve a frightfully decadent brunch on October 30 from 12:30 to 4 p.m. Expect innovative beverages, such as a Vampire Punch, Spooky Friday, and Bloody-Root.
There will be a Halloween-themed kids' menu offering spooky appetizers, such as braised lamb shanks with pumpkin and tomato puree, smoked duck confit roulade with red bell pepper, or bloody coated chicken with butternut squash terrine with berry compote, as well as a rack of lamb with beetroot and pistachio crust for the main course.
The venue will also provide a variety of fun activities for children, such as a "Trick or Treat" tour of the hotel, a cookery class where they can make Pumpkin Rocher Pops, a spooky Zumba session, gardening, and pumpkin painting in the Little Picasso class.
October 30 from 12:30-4pm. Call and visit the website or Instagram
PRATO Dubai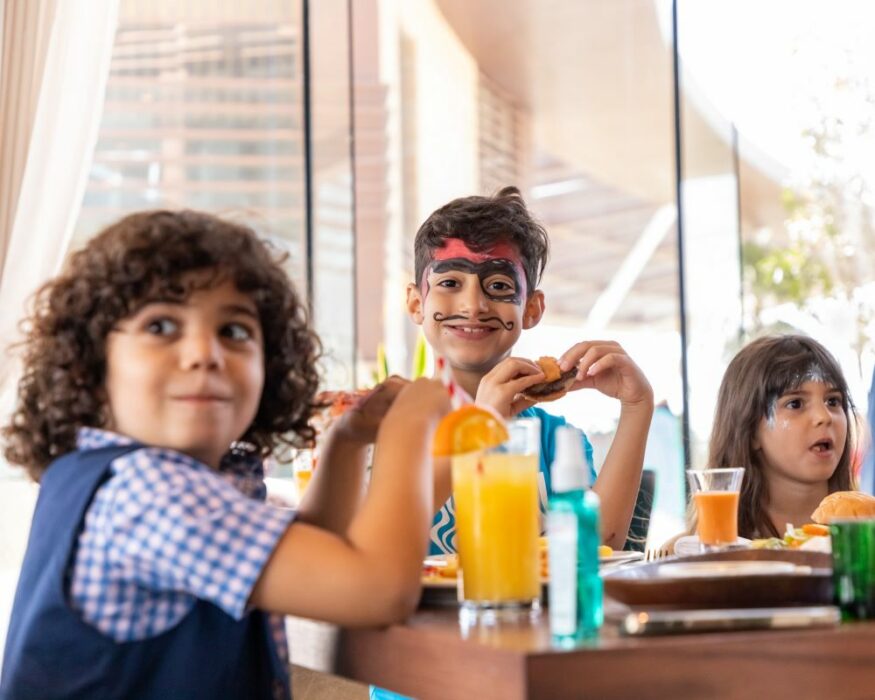 Enjoy the spookiest day of the year and prepare for bizarre events at PRATO Dubai at Trump International Golf Club. On October 29, this upscale restaurant will hold a Halloween brunch for the whole family. The British Carvery is available for guests to enjoy, along with additional delectable menu items like Pasta Salad, Deviled Eggs, Honey Mustard Roasted Pork, Braised Cabbage, and the Chef's Special Vegetarian, which can be requested.
The dedicated kids' section and a live DJ performance will keep the parents entertained while the small ones enjoy the added excitement. Not only that, but costume wearers will have the possibility to win rewards.
October 29 from 1-4pm. From AED295 per person. Call +9714 245 3988 and visit the website or Instagram
Sofitel Abu Dhabi Corniche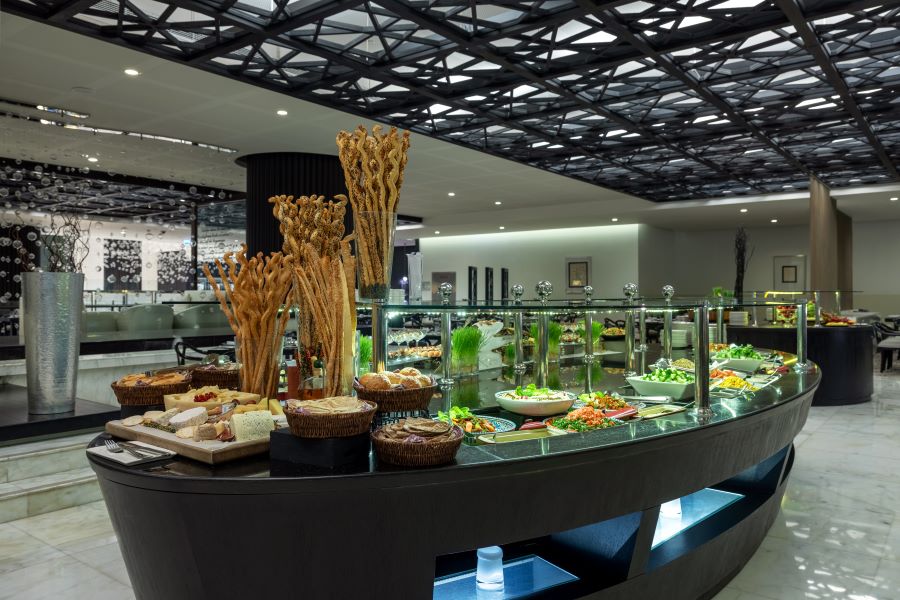 To commemorate the spookiest day of the year with your loved ones, Le Corniche Dining has prepared a day full of fun! To quench your thirst, there will be special welcome beverages and a cocktail station that is terrifyingly wonderful. Enjoy a Halloween-themed cuisine accompanied by spooky décor while listening to live music performed by QBand Royal Duo.
The hotel also offers a great Trick or Treat activity where the little ones can experience a frightening journey. But there's more! Dress in your spookiest clothing to be eligible to win thrilling prizes.
Sofitel Abu Dhabi Corniche. October 29 from 1-4pm. From AED255 per person. Call +9712 813 7777 and visit the website or Instagram
Le Gourmet in Galeries Lafayette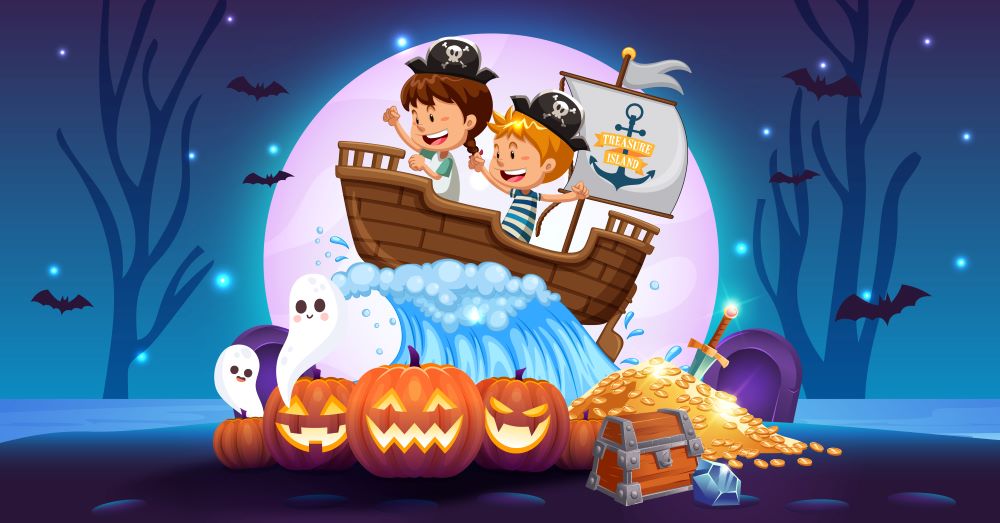 On October 28 from 4 to 7 pm, travel to Treasure Island with your kids, witches, ghosts, superheroes, princesses, and pumpkins for a spooky Halloween celebration. Halloween-related festivities will be held at the soft play area of Le Gourmet in Galeries Lafayette, and they'll feature spooky entertainment, a trick-or-treat wheel, themed games, and tons of screamy cupcakes and spooky treats.
A themed photo booth, face painting, and even a nail polish station for the little divas are all on the kids' thrilling itinerary, along with cookie decorating and Halloween arts and crafts. For a chance to win tons of goodies, have the kids dress up as their favourite character!
October 28 from 4-7pm. From AED180 per child. Call +9715 0473 8452 and visit the website or Instagram
LARTE, Studio One Hotel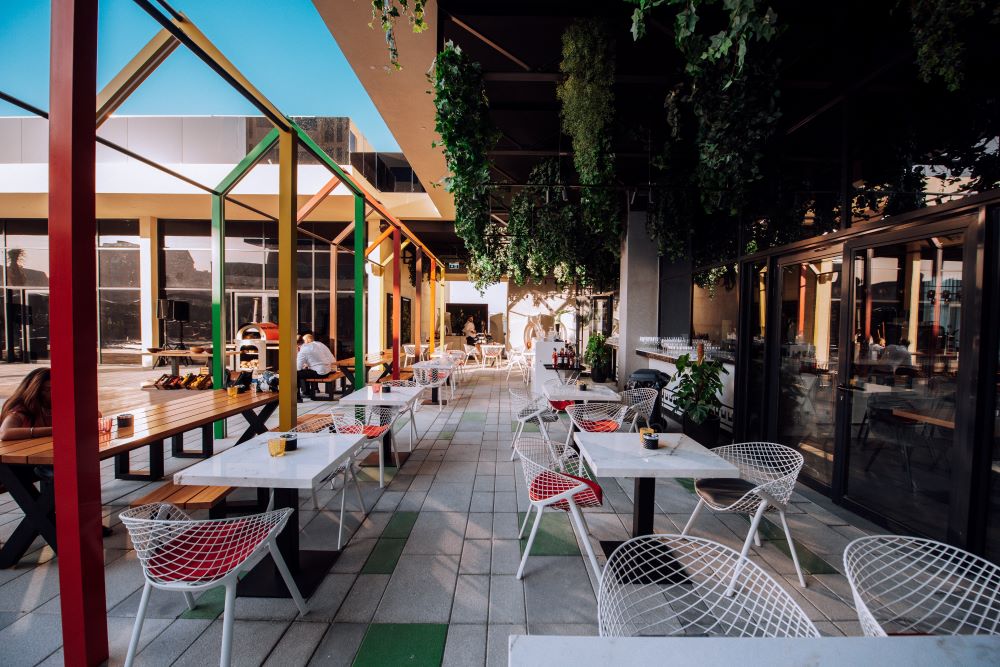 Celebrate Halloween at Larte with a special Family Brunch! Children can participate in scary pizza making, scavenger hunts, costume contests for all ages, movies, games room, face painters, mascots, free pool access, and activity tables from 1 to 4pm.
October 29 from 1-4pm. From AED499 for family of four. Call +9714 581 6870 and visit the website or Instagram
Lo+Cale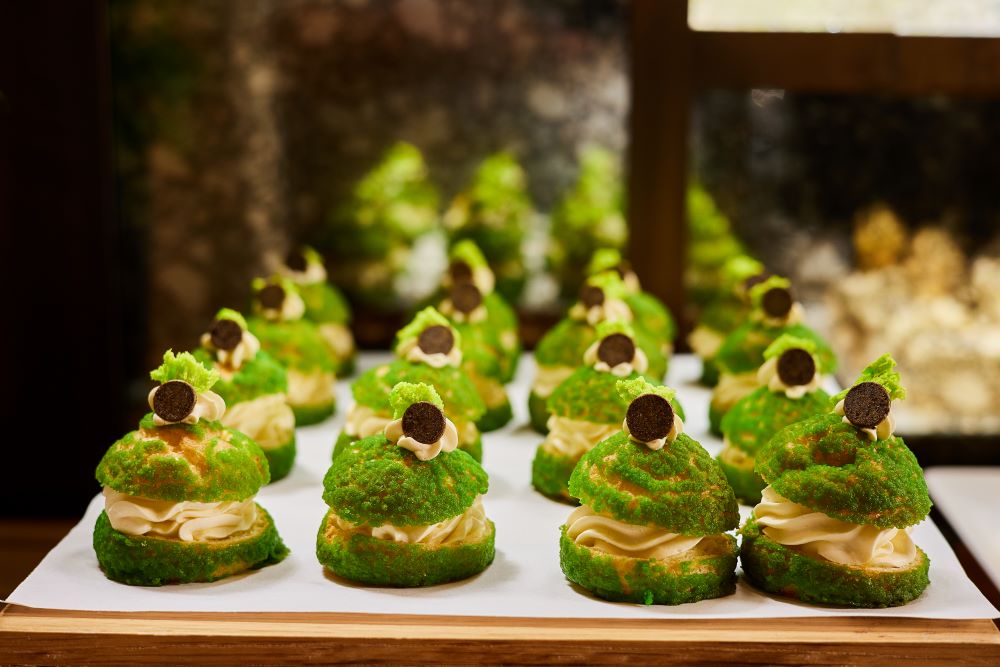 Get ready for spooktacular brunch at Lo+Cale at Crowne Plaza Dubai Marina, especially designed for children to embrace the Halloween spirit. Kids can participate in an enigmatic pumpkin hunt for a chance to win grand prizes including breakfast for two at Lo+Cale, afternoon tea for two at Marina Brunch, dessert for two at Connexions, a festival set dinner for two at Charm Thai, and AED99 redeemable at Lo+Cale.
October 30 from 1-4pm. From AED169 per person. Call +9715 4997 8599 and visit the website or Instagram
Black Tap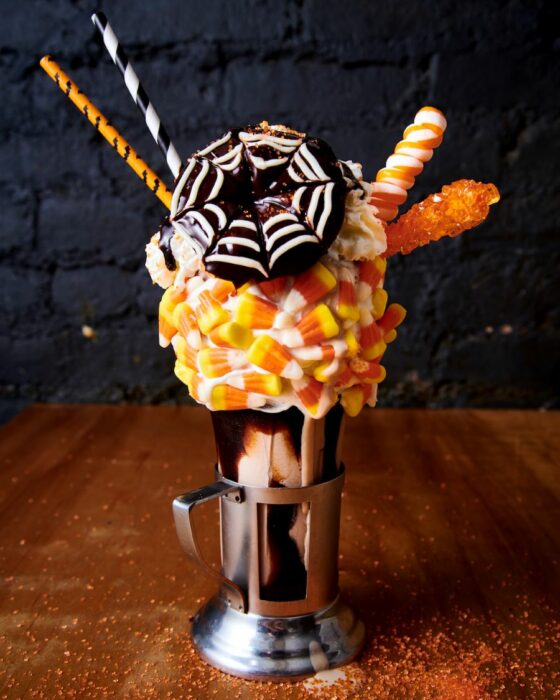 Take part in a four-day "Trick or Treat" fun event at all Dubai Black Tap outlets (Rixos Premium Dubai JBR, Mall of the Emirates and Dubai Mall) from October 28 to 31. CrazyShakes®, fries, candy, and other treats will be available.
On October 29 and 30, from 1 to 2 pm, Black Tap will also provide face painting for all children, adding the finishing touch to Halloween outfits. In addition, all visitors who arrive on October 31 dressed in spooky attire will receive a creepy Halloween CrazyShake® on the house. Ordering a main course and tagging Black Tap in Instagram stories are the only requirements. The limited-edition Halloween CrazyShake® costs AED 69 and will be available from October 28 to 31.